Fujitsu Cloud IoT Platform
The Internet of Things (IoT) is an incredible enabler. But without the right platform behind it, an IoT solution can become just as complex as the problem it's meant to solve. Fujitsu's cloud-based platform simplifies and accelerates every stage of delivery, from design through to management – leaving you with a robust, high-performing solution.
Whatever IoT inputs you use, our platform provides a simple way to collect, manage and analyze your data – giving you the insights you need to make meaningful innovation. With Fujitsu you can: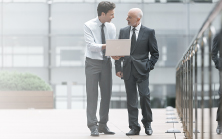 Reduce time to market
Our plug and play platform lets you build enterprise-class IoT solutions at speed, allowing you to sidestep complexity and seize new opportunities as soon as they occur. And because it's open and readily customizable, you can adapt to new developments with ease.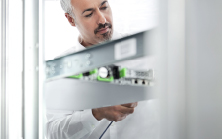 Free up your focus
Technology is there to be used, not maintained. Our platform integrates with your legacy systems, so there's no need to build new solutions from the ground up. That means you can concentrate on how to apply your data rather than how you're going to collect it – making business transformation an exciting prospect, not a daunting one.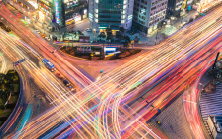 Increase your future readiness
Today's world moves fast. We recognize that innovation is a continual process. So whilst our platform is completely robust, it's adaptable too. Whether you need connect new 'things', harness new data sets, deploy new applications, or scale up your usage, you can make changes whenever necessary.
A solution specific to you
We believe solutions should always be focused on a business case. That's why we've created an offering that's modular, flexible and open. Simply select the services you need to achieve your particular aims.
Everything you need in a single platform:
• An IoT control center

See and control every aspect of your IoT solution through a single portal.

• Scalable to your demands

Add data sets and devices as and when you need to, knowing extra capacity from the cloud means performance won't be affected.

• Where data becomes insight

Collect and process data in real time, apply rules and act instantly.

• Secure on a granular level

Set access privileges for individual pieces of data and enable secure data sharing with your partners.

• Open to integration

Utilize a wide range of sensors, devices, data sets and applications (including those supplied by third parties) through a common platform.

• Commercially flexible and CapEx-free

Pay as you consume with predictable usage-based pricing that flexes according to your data volumes.
---
Our platform can support an endless array of applications – it all depends on where your business sees opportunities to create value.







Sensor based monitoring

Unobtrusive sensors, such as those in Fujitsu UBIQUITOUSWARE, can collect vital signs, location and operational data in real time. The platform then generates visualizations and alerts – for example, a doctor might receive an alert to a change in a patient's condition

Visualizing operations

Using IoT enabled sensors to aggregate data in the cloud, manufacturers can build a picture of exactly what's happening in their factory. Analyzing and sharing that information across the organization makes the case for improvements clear and engaging

Worker safety

By using sensors to monitor the situation and feedback to an offsite support team, employers can enable a more objective, data driven decision making process.
---
Fujitsu Insight Materials
---

Top of Page