Leadership
Chairman
Fujitsu is a global ICT enterprise, committed to create state of the art technology and realize people oriented Intelligent Society. In order to make customers lead a wealthier life and achieve more plentiful work results, 175000 Fujitsu staffs all over the world utilize abundant knowledge and experience and the most advanced ICT technology to create new value together with customers.
Fujitsu R&D Center Co., Ltd. is a research and development institution in China, founded in 1998 and wholly owned by Fujitsu. In China, we have many advanced technologies, including optical communication, high speed wireless communication, language processing, knowledge processing, multimedia processing, cloud computing, and cutting edge devices such as System LSI, and the technology that integrates them into all kinds of solutions. Through cooperation with Chinese research institutions and universities, we go ahead toward the zenith of global technologies.
CEO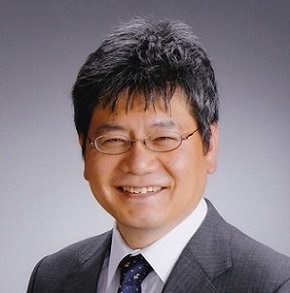 "Shaping Tomorrow with You" is our brand promise.
Since the establishment, Fujitsu R&D Center Co., Ltd. (FRDC) has been focusing on the research cooperation with Chinese research institutions and universities. It's well-known that China is developing at the unprecedented speed whether in the economic field or in the scientific and technical field. With the development of China, FRDC composed of excellent local researchers become the largest overseas research institution of Fujitsu. I hereby sincerely thank all parties for the powerful support, help and cooperation. People predict China will come in first in many fields in the future. With such a trend, I hope FRDC will also generate top research results as much as possible and contribute to the economic development of China and the world. Therefore, we need to further focus on and promote the cooperation with Chinese enterprises, governments and universities. I hope you can continue to provide FRDC with powerful support.
Board of Directors
| | | |
| --- | --- | --- |
| Chairman | Hirotaka Hara (concurrent post) | Representative Director Vice President of FUJITSU LABORATORIES LTD. |
| Director & CEO | Masao Kondo (Full-time) | CEO of FUJITSU R&D CENTER CO., LTD. |
| Director | Makoto Kouno (concurrent post) | Corporate Executive Officer of FUJITSU LABORATORIES LTD. |
| Director | Nobuya Takazawa (concurrent post) | Chairman and CEO of Fujitsu China Co., Ltd. |
| Supervisor | Hirofumi Yamada (concurrent post) | Full-time Supervisor of FUJITSU LABORATORIES LTD. |