Digitalization in manufacturing – the rise of the smart factory
Fujitsu offers manufacturers an accelerated and innovative path to tangible and valiated business value utilizing Fujitsu's proven Digital Disruption methodology. We not only increase the time to value by digitally transforming manufacturing processes and operations with our methodology but more importantly Fujitsu maps and verifies the business value on your customized digital journey.
The Digital Disruption process can be exciting as well as challenging. While 82%* of manufacturing decision makers believe that digital disruption offers opportunities to keep pace with change, improve efficiency, increase productivity and reduce cost, far too many are concerned with the perceived complexity associated with Digital Disruption. Fujitsu's Digital Disruption methodology has as its foundation 4 Pillars which enable an innovative, transparent and pragmatic approach to your Digital Disruption journey.
Smart Factory: Fujitsu's framework for creating the real time Operational Insight and Intelligence across the Manufacturing Domains designed to improve tactical and strategic operations and achieve tangible value.
Service Innovation: Enabling manufacturer to provide products "as a service" and delivering outcomes to customers changing that enrich the customer experience.
Human 2 Machine Optimization: Fujitsu's innovative and intelligent solution that creates and accelerates the link between humans and machines empowering your employees to perform their job functions at new levels while improving employee satisfaction and improving productivity.
FAST Enablement: Fujitsu's approach to improve ""Time to Value"" utilizing accelerators such as Dev Ops and modernization of legacy IT environments leveraging more efficient and cost effective platforms like cloud and PaaS to enable the rapid adoption of new technologies. Done in a cost efficient manner that frees core IT resource to better align with business.
*Source - Fujitsu Fit for Digital: Co-creation in the Age of Disruption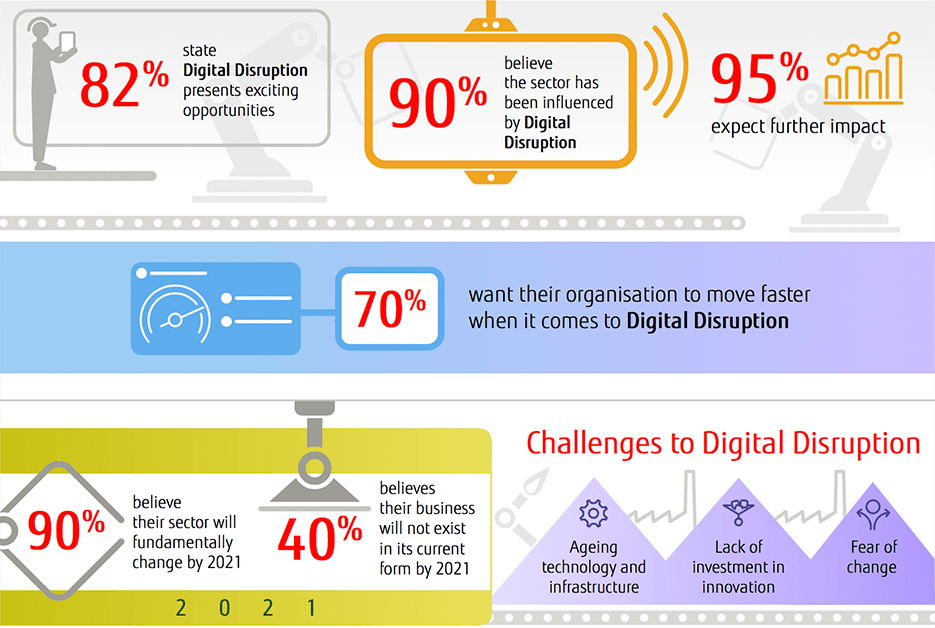 How Digital applies to Manufacturing Process Automation and Connected Technologies
Fujitsu, as a world class manufacturer, is in a unique position to help you to harness the power of the connected and intelligent enterprise to create a highly optimized, lean manufacturing operation. Fujitsu has at the core of its' Digital Strategy, 3 critical attributes which become the foundation for a truly Digital Manufacturing Enterprise. The 3 attributes are: 1) Connected 2) Real Time and 3) Intelligent. Consider the following: Innovative and Intelligent IOT solutions seamlessly connect operational technology (OT) and IT to enable business critical smart processes utilizing data and analytics in real time to lower costs and increase operational effectiveness. The combination of ""Intelligent"", ""Real Time"", and ""Connected"" applied to the Enterprise impacts not just manufacturing but all lines of business from Sales, Human Resources Supply Chain, Finance that can be aligned to improve efficiency and performance. Fujitsu offers Intelligent solutions that connect at all levels of the Enterprise:
Fujitsu Connected Enterprise
We deliver a full set of manufacturing solutions and IT services that underpin the requirements of digitalization. Our solutions leverage the convergence of IT and OT to enable smart, connected operations. Through the implementation of mobility technology, data analytics and industrial machine-to-machine connectivity, we enable you to gain insight and understanding from the vast amount of operational data you generate every day. With our help, you can transform your processes and proactively manage all aspects of your operation, live and in real time.
Fujitsu Connected Assets
Our sensor connected devices enable you to gain better visibility into asset availability, performance and maintenance processes. Using the real-time data generated, your maintenance teams can assess the health of critical components in systems, facilities and machines, as well as automate maintenance processes based on asset health indexes. Our connected solutions deliver real-time asset monitoring and condition-based predictive maintenance to unlock the full potential of your asset investment.
Fujitsu Connected Workers
We connect people and processes in a secure way. Through real-time sensing of employee environment, location, motion, and vital signs your workers' health and safety can be significantly improved. In addition, Augmented Reality enables maintenance technicians to increase productivity as quality inspections and installations can be guided remotely.

Co-creation for success:
Unlocking creativity, knowledge and innovation
Manufacturing research results
The world has transformed dramatically in recent years with organizations across all sectors feeling the effects of this change. Manufacturing organizations are required to serve and positively impact three core audiences: their employees, customers and, increasingly, citizens and wider society. Manufacturing business leaders prioritize employees above all else but know that, to ensure sustained success, they must find a way of delivering for all audiences – a challenge they believe can be met by creating relationships with customers, unleashing creativity across the business and utilizing the full power of digital technology.
Learn why almost 60% of manufacturing leaders admit it is difficult to balance the expectations of all three audiences.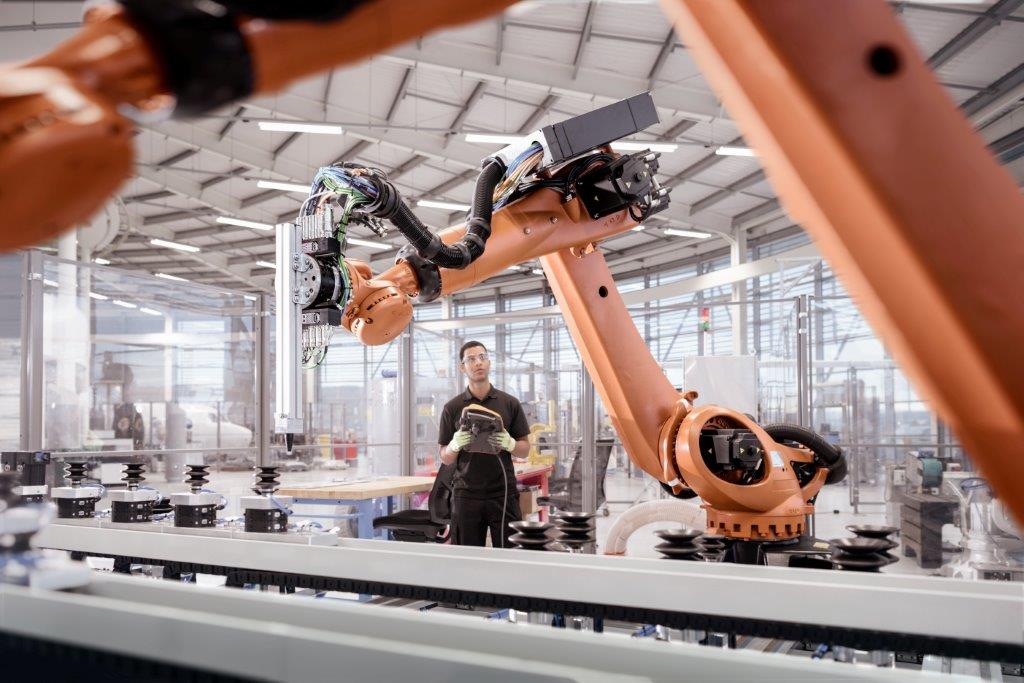 Find out more about our digital IT solutions for manufacturing
Co-creating the digital factory
Manufacturers have pioneered the use of sensors and data-based monitoring, but today real-time controls and machine intelligence are taking the sector to a new level of productivity. It is becoming a hyperconnected industry. Explore our digital factory to find out more.
Download infographic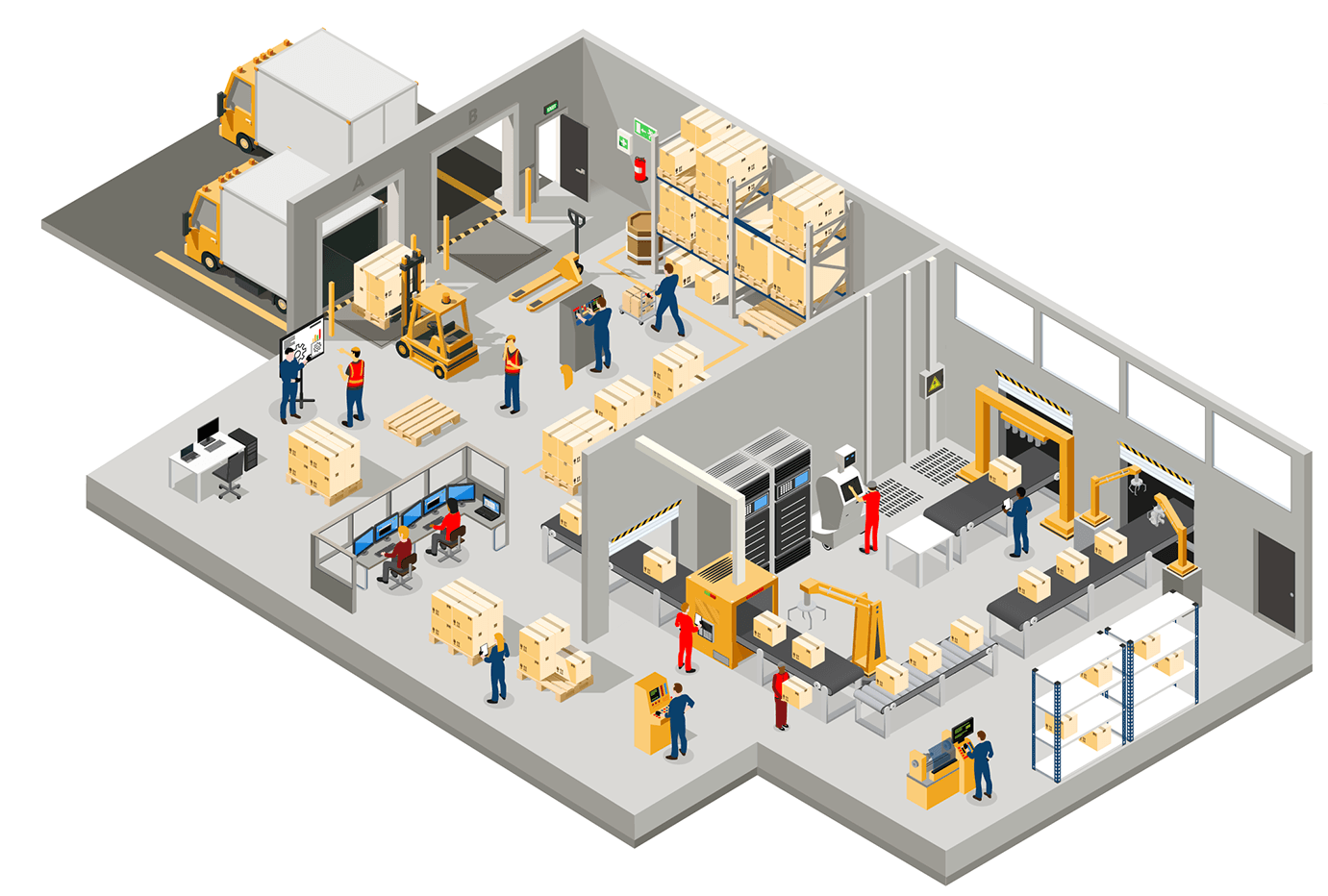 Replay our Manufacturing 2025 Webinar
Workplace 2025 for manufacturing - the essential guide to building a future-proof workplace. Is your business ready for how the world of work will dramatically change over the next decade? Playback this webinar to see experts from Fujitsu and industry analyst group CXP, discuss tackling the shifting sands of the future workplace in Manufacturing.
Replay our Manufacturing ServiceNow Webinar
In this webinar we shared how Fujitsu has helped global manufacturing organizations to deliver business services faster, better and smarter, through ServiceNow. ServiceNow represents a critical element in the delivery of smart manufacturing and the running of the digital factory. The flow of goods, data, and ideas needs a strong foundation, and that's what the solution delivers.
Meet our manufacturing experts
Paul Bresnahan
Head of Manufacturing Industry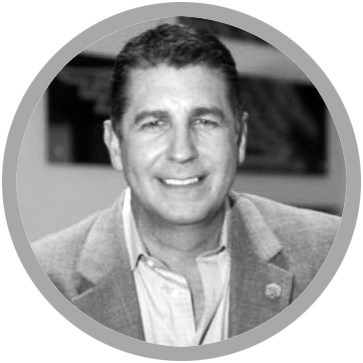 Greg Pincar
Senior Management Consulting Director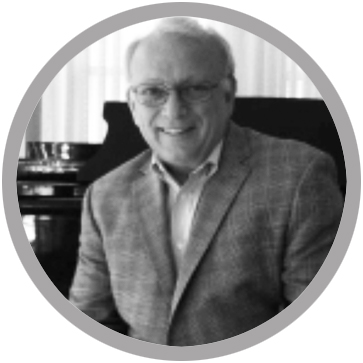 Alok Sahu
Head of Innovation as Service