<!-Subtext (optional)->
Transforming business with Fujitsu hybrid cloud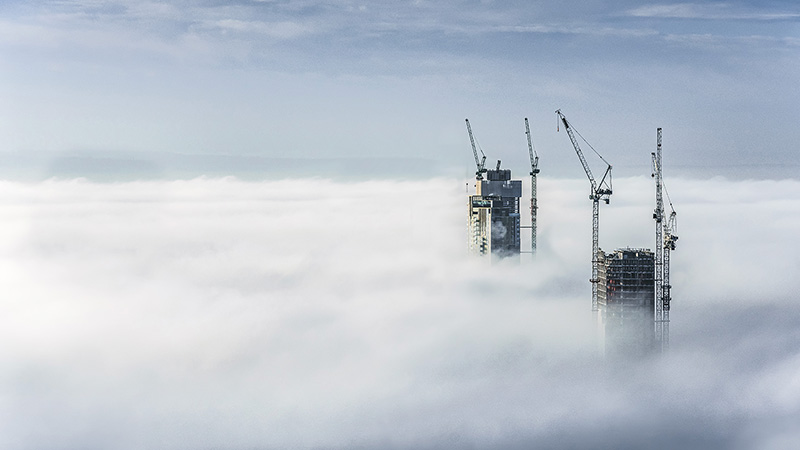 Fujitsu cloud computing - enabling your business transformation
Drive business resilience and sustainability with hybrid cloud innovation
Business resilience is the key to not just surviving but thriving and making the most of opportunities during times of unprecedented change. Where once enterprises saw business and IT resilience as separate and apart, today, business and IT resilience have converged – we call this digital resilience.
Enabled by hybrid cloud, digital resilience – the ability for organizations to rapidly adapt to business disruption - is a core enabler of modern digital business. It's seen as the key to a successful, agile, scalable and sustainable business future.
Make Fujitsu hybrid cloud the foundation of your business evolution, work with us and build a digitally resilient enterprise that's protected against uncertainty.
Fueled by innovation
Digitally resilient
Ecosystem centric
Data-driven
Platform-enabled
Architecting a next-gen hybrid cloud to support digital resilience
In line with our Fujitsu technology and service vision 2022, this latest IDC report reveals that a strong and resilient digital infrastructure foundation, enabled by hybrid cloud, is required for successful business transformation.
In the post-pandemic world, cloud infrastructure is cited as the most critical technology for remote business operations
71% of organizations advise digital infrastructure resilience is a top investment priority
83% of European organizations advise leveraging the benefits of running hybrid cloud
76% of hybrid cloud users see IT as a driver of competitive advantage or an enabler of business efficiency
Download report Drive digital resilience through the freedom to choose the right cloud for the right workload
With a wide variety of platforms available today, working out 'which cloud for which workload' is a complex decision. Should you go single, multi or hybrid cloud?
The key concerns influencing this decision include:
Gaining the richest functionality for hosting, modernizing and development
Maximizing ROI and scale through right-sized workloads with increased portability
Complying with data sovereignty, security and industry regulation requirements
Optimizing application performance and reducing system latency
Integrating and managing distributed systems and data with different needs
While for some enterprises a single public cloud may be the answer, others may prefer a multi-cloud approach utilizing the deployment of several leading clouds alongside each other. Then there's hybrid cloud, which is rapidly becoming the deployment option of choice for those looking to manage workloads across edge-core-cloud.
INFOGRAPHIC
The right cloud for the right workload
Hybrid cloud is now the front runner for enterprises looking to find the right cloud for their needs.
Download the infographic
Bring your hybrid cloud vision to life in partnership with Fujitsu
No matter where you are on your journey to hybrid cloud, Fujitsu can deliver a unified solution. We're a world-class hybrid cloud partner, uniquely positioned to find you the right cloud for the right workload to ensure your digital resilience. We have a wide-ranging hybrid cloud solutions portfolio, with pre-certified, pre-integrated and pre-built solutions to reduce cost, complexity and risk. Utilizing our global end-to-end expertise, extensive solutions portfolio and leading partnerships we enable you to:
Perfect your future strategy and build your cloud environment
Migrate, transform and build applications across cloud platforms
Secure, manage and optimize a distributed cloud landscape
Utilizing our services, platforms and products – including our PRIMEFLEX portfolio for hybrid enabled converged and hyper-converged infrastructures – we help you to identify and build the perfect solution for your unique needs. We work with you to modernize and move workloads to where they are best suited, making it possible to transition as quickly, painlessly and cost-effectively as possible.
Fujitsu cloud portfolio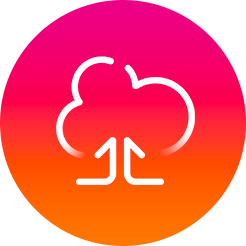 Backup and DR in the Cloud
Disaster recovery to the Cloud
Hybrid cloud backup and data protection
Hybrid cloud ransomware protection
Offerings:
Business resilience utilizing public cloud, NetApp
Storage efficiency and replication technologies
Maintain business continuity and data security
Reduce public cloud storage spend
Rapidly migrate applications and run enterprise apps
Flyer: Get ready for your Fujitsu hybrid cloud powered by NetApp CVO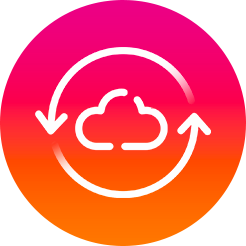 Cloud optimization and portability
Cloud management – multi-cloud
On-premises private cloud (SDDC)
Offerings:
Private / hybrid cloud starter kit with VMWare
Starting platform for hybrid cloud
Small modular technology block based on VMware VCF to create hybrid/private cloud platform
uScale on-prem pay-per-use experience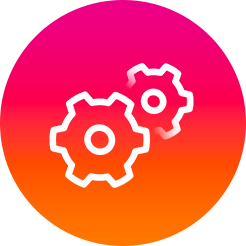 Application modernization
Microservices and cloud-native
Containers and Kubernetes
Dev Ops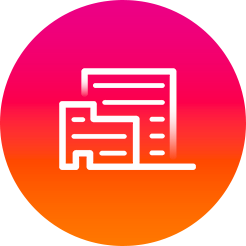 Enterprise workloads and file services
Edge and remote site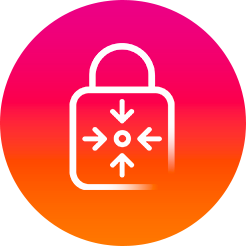 Compliance and security
INFOGRAPHIC
uSCALE – delivering agility across your hybrid cloud
Fujitsu uSCALE allows customers to consume infrastructure, on-premises, with monthly usage-based ("cloud-like") billing as a service. Our consumption-based IT offering is designed to provide economic elasticity while supporting a much more efficient way to manage organizational growth and faster response to market needs. uSCALE gives organizations the ability to scale their infrastructures up or down, at a rate that best fits their business needs. This flexibility helps businesses to introduce new services and solutions and provides on-demand scalability. A buffer is available for unexpected peak loads, all without overspending or overprovisioning.
Download the infographic
Taking the journey to hybrid cloud with Fujitsu
Assessment
We begin by undertaking cloud readiness and assessment to help you understand your environment and the value of transforming to cloud, before creating a roadmap forward.
Deployment
We work with you to build an ideal target environment for your various applications, workloads and data across edge-core-cloud.
Migration and transformation
We combine 'lifting and shifting' workloads with application transformation in the Cloud to build new functionality, products and services. We leverage modern platforms, intelligent business applications and 'off-the-shelf' SaaS to underpin your transformation.
Security
Utilizing our comprehensive security consulting services we unify security across your entire hybrid cloud environment and deliver 360 threat monitoring and proactive intervention.
Management and optimization
We offer 'full-lifecycle' services for managing, integrating and optimizing your estate, including application and data management across all distributed platforms and end-to-end managed services for AWS, Azure, Oracle, SAP and VMware.
Fujitsu hybrid cloud case studies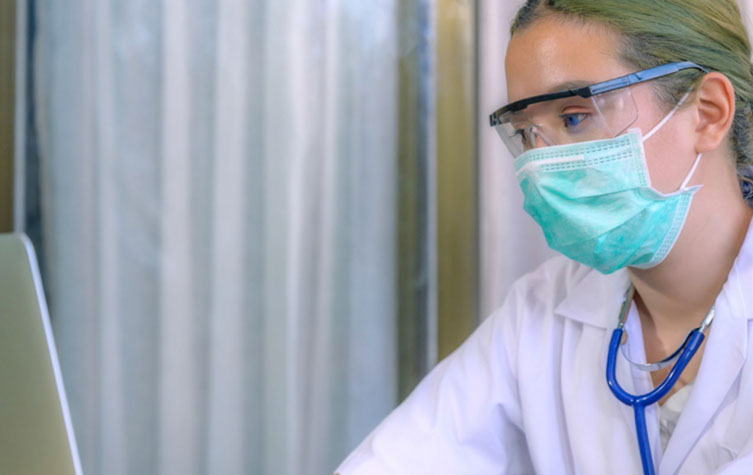 With VMware & AWS: Rapid Covid-19 healthcare response for CTTI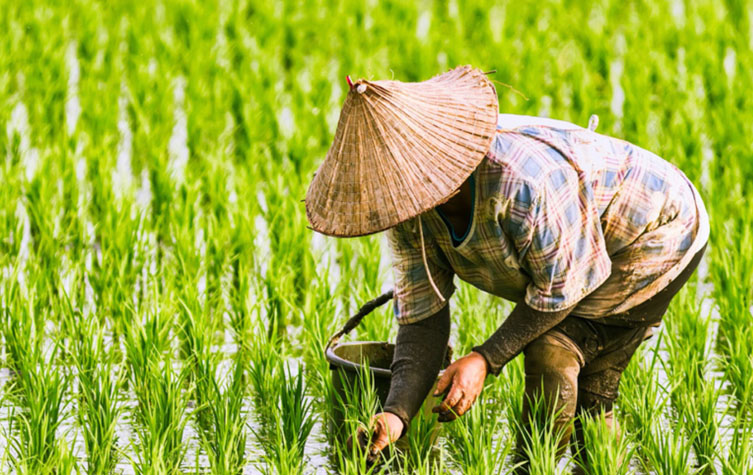 With Microsoft: World 'industry first' achieved with Rice Exchange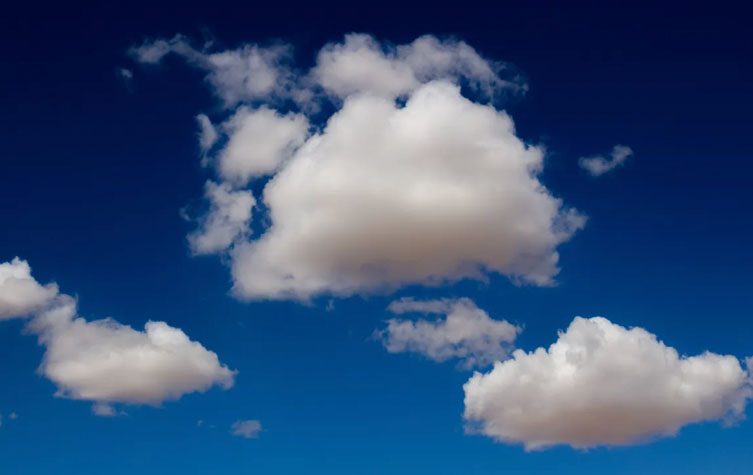 With Oracle: Co-creating a future strategy with the Financial Conduct Authority