<!-Subtext (optional)->
Shaping your digital journey to success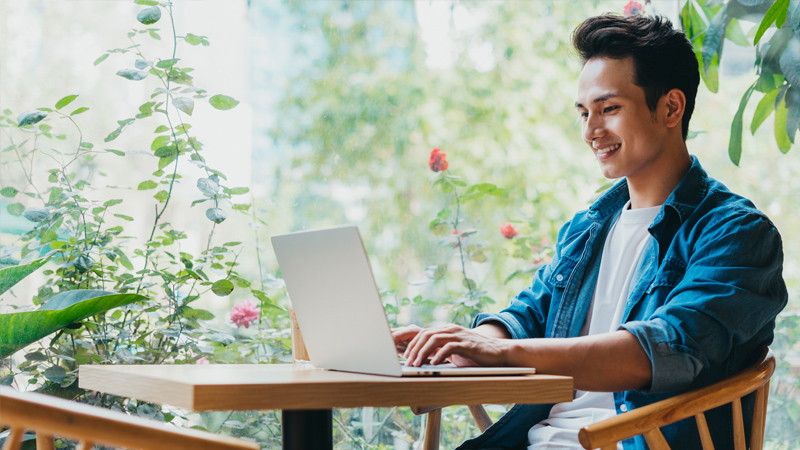 News
January 15, 2023

Efficiently and actively safeguard store processes - Fujitsu profit protection
This is time for collaboration. Together we are more powerful than we are apart. A modernized, powerful digital core is vital for a world enriched and powered by data.
That means ensuring that you have the right balance of technologies, tools, skills, and partners, to digitally transform and achieve the resilience you need in uncertain times. And, importantly, ensure your data is not only hyper-connected but available to drive accurate and quick business decisions and enable innovation within the organization.
We work with you and your SAP solutions to make every part of your business perform at its best. This makes you more agile, more flexible, and more efficient, delivering immediate value with a data-driven foundation which helps accelerate your path to innovation and growth. With Fujitsu's and SAP's Global Partnership, you have everything you need to put intelligence at the heart of your business.
Enabling your core business operations running on SAP solutions to drive your business forward
Fujitsu's end-to-end SAP solutions and services provide a holistic view to build operational efficiency and optimize your processes by focusing on your SAP landscapes and automating your SAP operations. The aim is to drive your digital transformation by ensuring that you are a truly efficient data-driven intelligent enterprise with an agile capability to innovate in tough economic conditions.
Why Fujitsu

Industry experts
Benefit from the experience of highly trained consultants.

End-to-End Solutions
Fujitsu's broad portfolio covering services, infrastructure and cloud

Global reach
Get the help you need, where you need it.

Trusted Partner
Over 40 years partnership

Co-creation
Fujitsu and SAP are co-innovating and co-developing breakthrough digital solutions for everyday operations.
The Right solutions, the Right advice.
Fujitsu and SAP Global partnership offers a portfolio of technology, services, and ecosystems to enable you to transform your business and maximise the value from your applications.
Transforming your digital core with Fujitsu & SAP S/4HANA
Digital disruption is everywhere, success demands true agility across your entire organization and SAP S/4HANA has been built to drive the change you need to achieve it. With Fujitsu and SAP, you have everything you need to put intelligence at the heart of your business.