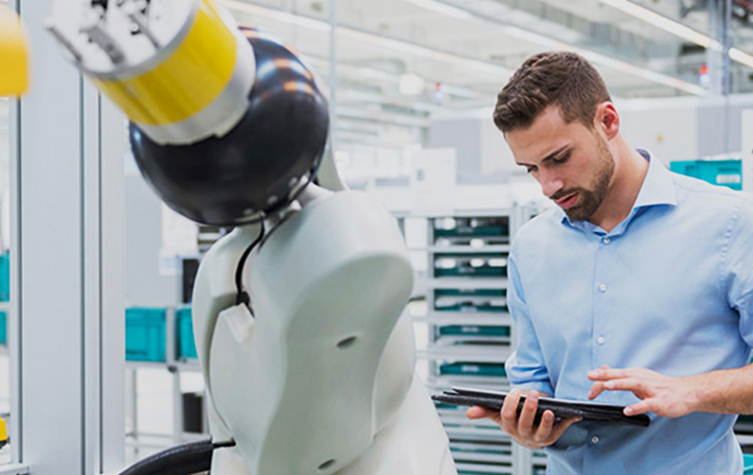 A Complete Solution for Equipment, Assets and Field Service Operations Management
GLOVIA® OM is a robust, feature-packed Field Service management solution with a comprehensive catalog of features to manage work orders, track parts & inventory, optimize scheduling and manage resources & skills that comes with a robust easy-to-use reporting function and user-friendly, cloud-based user interface.
GLOVIA® OM's closed looped solution is the answer for all service-related operations from sales, service, and financial transactions.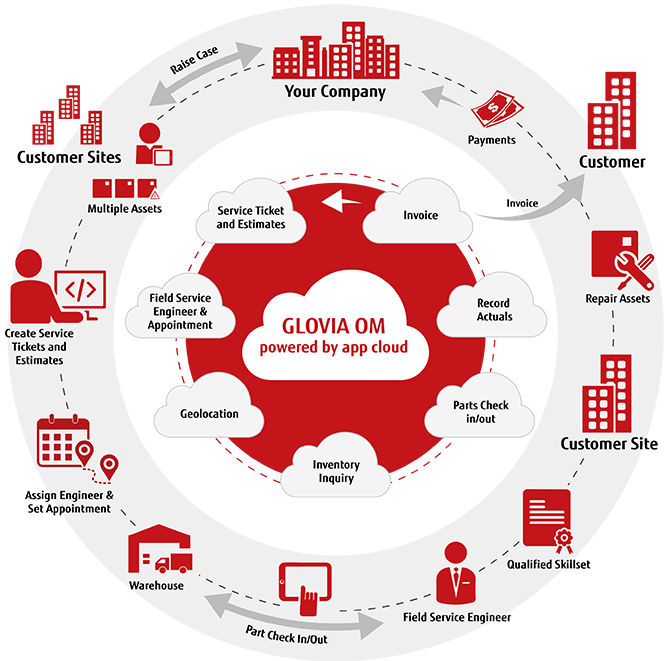 Solution Highlights
Site, Asset Management with Asset Hierarchy:
GLOVIA OM keeps a track of your customer's asset with the sales detail, asset location (site) as well its future scheduled service need if applicable. This way, you have more visibility on your customer's service need for their assets as well their asset's site and preference in terms of service engineers. With asset hierarchy, GLOVIA OM also keeps the track of component level assets for your customers.
Track the service history:
Isn't it hard to remember the sales and service history for the assets and their future service needs? No worries, GLOVIA OM does it for you. All the service requests are automatically associated with the respective assets and can easily be referenced in future.
Recurring service needs:
It's quite usual that your customers have assets which require periodic service like few machines require regular service after running n number of cycles or after certain time interval like monthly, quarterly etc. GLOVIA OM can create automatic service requests for these sort of assets and you or your customers don't need to remember these things and focus on other activities.
Quick Quotation via Service Templates:
For regular service types, you do not need to calculate and provide the estimates from scratch for every new service request. GLOVIA OM provides the powerful capability of defining service templates and use them for providing quick estimates (parts, labor and other charges) to customer with an option to modify for any customer's specific need. This saves a lot of time for both service agent and the customer.
Skills/certifications management for service engineers:
Specific jobs may require specific skills or certification. Or your customer may have preferred service engineer for their asset. Great, GLOVIA OM provides not only skill and certification management for their service engineers but also customer can be assigned preferred service engineers for their assets' sites. At the time of assigning service engineers, skill and certification based filters are also available for service engineer selection.
Business Hours
Service Industry may want to cater their customers round the clock and for this, they require their service engineers to be available at different working business hours and days. GLOVIA OM makes this very easy by associating business hours with time zone to their service engineers.
Availability and Set Appointments
Service engineers' calendar get updated as soon as we assign service request to them or request is complete. The availability on the calendar is used for suggesting right service engineers for next appointments.
Parts availability, tracking and inventory management:
Availability of parts is essential for timely catering the service ticket. GLOVIA OM provides not only the check for parts inventory but also tracking of used parts in service ticket for future reference (if part is serial controlled). Once the part is consumed on a service ticket, part inventory is reduced in real time. In case the part is not available within the field service engineer's default warehouse, he/she can request a transfer from different warehouse.
Parts check in/out:
GLOVIA OM field service solution also provide service engineers to check out the components from warehouse to work on the service ticket and check back in any remaining unused components. This enables better tracking of every single part.
Service fulfillment and recording actuals (parts, labor and additional charges):
Since actuals may be different than the estimates, service engineers can record the actuals (part, labor and any additional charges) during service which is later used for actual billing instead of estimates provided in the beginning.
Track the service tasks though Service Checklist:
Service request may have many steps to perform and GLOVIA OM empowers service engineers with service checklist feature. This help service engineers to better track all the tasks (mandatory and optional) needed to perform for the service and make sure, nothing is left from the requested service checklist/ job sheet.
Billing/ payments, Warranty claim/ split:
Once the service engineers marks the service request as complete, it's time to generate the revenue. For customer who are not in any service contract, GLOVIA OM simply create the invoice for the customer which can also be generated and shared in the form of PDF as well.
In case, customer is in service contract by a supplier, warranty claim can be initiated from the system and on approval, total service billing amount is split between the suppler and the customer.
Service Exchanges
In some service use case, customer request service with exchange of their old part. GLOVIA OM provide exchange feature to their field service capabilities while providing exchange facility of the parts while charging for exchange fee.
Product Harvesting
Service Industries companies also deal in buying old products from customer and then remanufacure them and sell them as rem products during service. For such use case, GLOVIA OM provides Product harvesting for buying old products from customer and handle remaining in Work Order process.
Key Benefits
GLOVIA® OM offers key features and functionality that service organization require to run a Steller service operation. From asset, parts and inventory management, to intelligent resource and skill management.
GLOVIA® OM also offer automation to assigning work and task and giving managers a 360 degree view of their teams, their customers and service history from anywhere and on any device.
GLOVIA® OM Addresses Common Service Operation Challenges Today
GLOVIA® OM address the common challenges face within service operations today. According to Vital Field Service Management Statistics: 2020/2021 Analysis of Data & Market Share, the top 5 challenges in field service operations today include: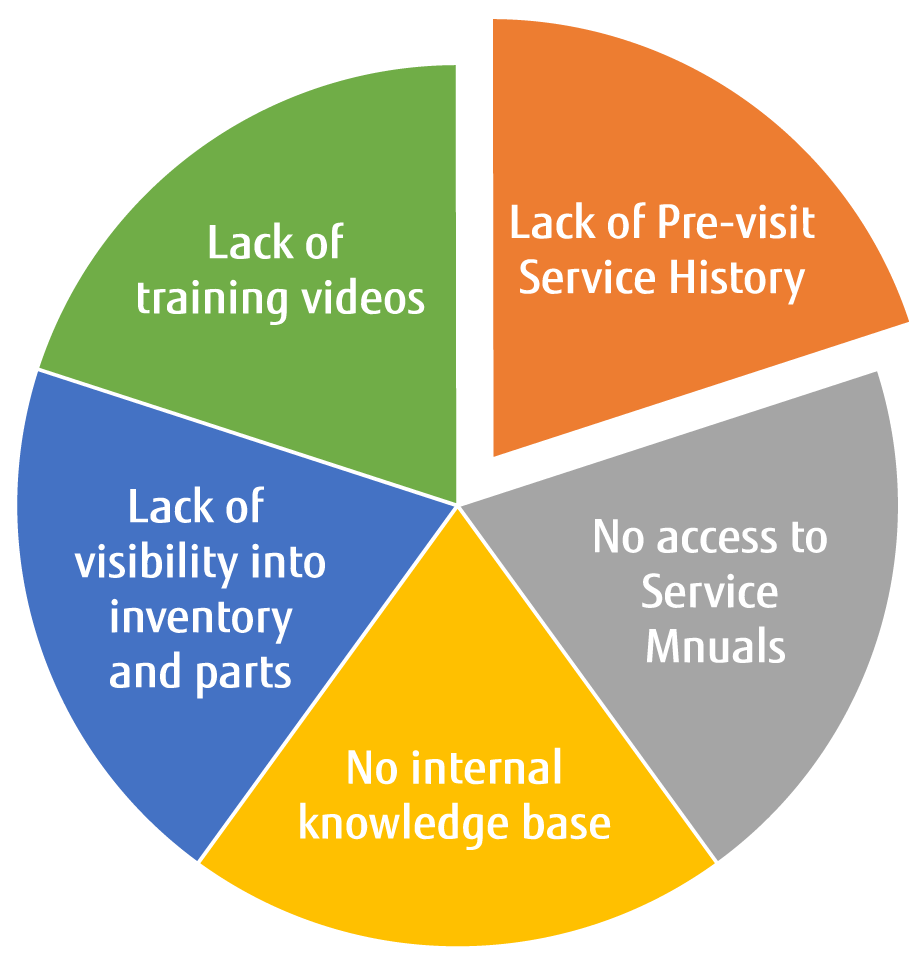 GLOVIA® OM address these challenges with it's comprehensive suite of features, intuitive user interface and robust inventory management capabilities.
GLOVIA® OM Gives you the competitive Advantage
Comprehensive Asset Management
Access to Service Manuals
Visibility into Service History
Recalls
Warranty Claims
Stellar User Experience
Knowledge Base
Access to Service Manuals
Real Time event tracking
Email and Text Alerts
Training Videos
Inventory Management
Parts Availability
Trunk Stock
Parts Request
In today's world of evolving technologies, digital transformation, and keeping aligned with customers' expectations, managing field service operations be challenging. The field service management market is forecast to grow of 11%. With an estimated value of $3 billion in 2020 will reach $5.1 billion by 2025. (Markets and Markets, 2020).
To remain competitive, organizations need to understand what their service customers want, and they must to meet their service organizational needs to remain competitive in this growing market. Customers want convenience, real time insights, and they want to feel valued. ReachOut, 2020 discovered that 89% of customers want to see modern, on-demand technology applied to their technician scheduling, and nearly as many customers would be willing to pay a premium for it.
Internal teams and managers require the right solutions to manage it all. Verizon Connect reports that 61% of fleet managers think that the most important feature of any FSM software is its ability to capture customer information and job details and automatically update records.
Empowering all Service Persona's
GLOVIA® OM empowers all personas within a service operation to run more streamlined processes, increase profitability and obtain better insights into their service operations.
GLOVIA® OM's field service modules offers added operational efficiencies with value added benefits of automation, robust reporting and AI capabilities.
Key Features
Integrate with Demand and supply planning
Automatic recurring service request
Direct integration with part procurement
Multi-level Asset management
Real time inventory inquiry for parts
Track service tasks completion
Set Appointments
Assembly Deassembly and Manufacturing
Contract Management
Service Template
Service Checklist
Service Engineer
Business Hours
Parts Check in/out
Service Checklist
Skills and Certificates
Scheduling
Inventory Inquiry
Resource Management
Service and Maintenance Contract Management
Record Actuals
PDF Documents
Product Recalls
RMA; Disposition and Repair
Preferred Service Engineer to Customer's Site
E-signatures
Billing and payments
Generate Invoice
Warranty Management
Integrate with Accounting System