Consolidate, automate and self-serve with Fujitsu ServiceNow solutions
Fujitsu is a world-leader in Enterprise Service Management (ESM). As a ServiceNow Gold Sales and Services Partner, we combine our years of experience and know-how with the power of ServiceNow, to deliver ESM processes that improve efficiency, reduce cost and free your staff to concentrate on what they do best – which is running your business. Our range of solutions are highly flexible and easily scalable, and regardless of your business size, or whether you require an off the shelf solution or something that's individually created for your business, we can provide you with the configuration you need.
Fujitsu - the Enterprise Service Management partner of choice
With the acquisition of Symfoni ESM in 2016, we became one of the world's leading ServiceNow partners with a large number of successful implementations. We provide a comprehensive enterprise service management offering that includes; business consulting, implementation and integration, design and development, global delivery center, certified training, and authorized support.
Fujitsu's ServiceNow offering - ServiceNow Full Lifecycle Partner
We are one of the only full lifecycle ServiceNow partners to deliver end-to-end services tailored to your business specific needs. Our dedicated and highly trained team will take you through the whole customer journey, from implementation to consulting, training to 24/7 support.

Business Consulting

Implementation & Integration

Design & Development

Applications

Global Delivery Centers

Certified Training

Authorized Support
Why choose Fujitsu's ServiceNow management solutions?
Recognized as a world-leading expert in digital transformation, we have extensive experience enabling organizations around the globe to accelerate their digital journey and digitalize with confidence. Our offering delivers proven benefits such as an average ROI of 449%, with an average payback period of 7.4 months.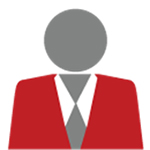 400+ ServiceNow specialists in 16 countries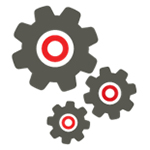 800+ project implementations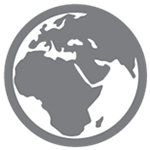 SaaS expertise in delivering global implementations
Together with ServiceNow we streamline service management processes across the enterprise. So your people are free to focus on doing more of what they do best.
Fujitsu Partners
At Fujitsu, we pride ourselves on working with world-leading technology, product and service providers. By partnering leading industry experts who are specialists in their area, we ensure that we always develop and implement the most appropriate and cost-effective solutions for our customers.
Main Partner:


Other Partners:







Join our team
At Fujitsu, we believe that within any organization, people are the most important asset, and that a positive employee experience has huge value for customers. For us, a great working environment, both academically and socially, is a top priority. It is something we constantly strive to achieve and maintain because it's central to our success.
Fujitsu's ServiceNow practice is the largest and most experienced ServiceNow partner in EMEIA. Our practice is growing rapidly and we are continuously looking for new talent to join our team. As a part of our team you get the opportunity to work with some of Europe's largest companies within multiple industries.