<!-Subtext (optional)->
UBIQUITOUSWARE wearables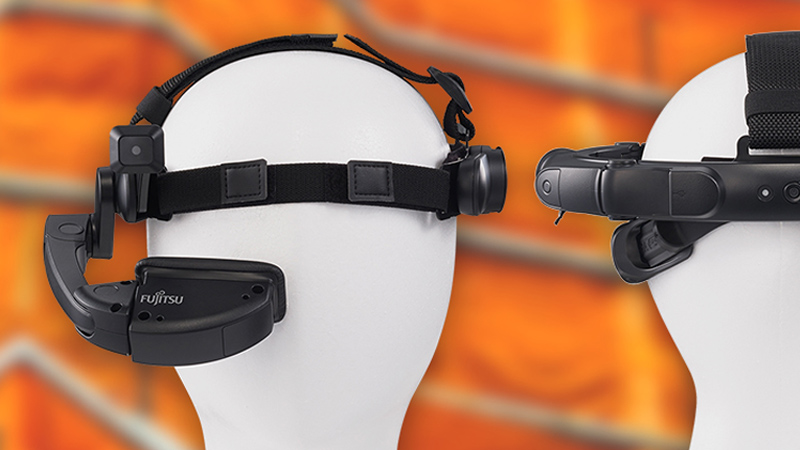 UBIQUITOUSWARE wearables
In a hyperconnected world where people, information and things / infrastructure are connected together to fundamentally change the way that we live and work. UBIQUITOUSWARE is a range of solutions designed to convert raw sensor data into valuable business insights.
Immediate On-site use
As a comprehensive solution, from sensors to software, UBIQUITOUSWARE can be used wherever the customer is located.
Use only what you need
UBIQUITOUSWARE can be provided on-premise via the cloud or through partial incorporation in your products — whatever best meets your needs.
Highly accurate algorithms
Over 68 rich algorithms can be used to detect the behaviour of humans and objects in a highly accurate way. As of July 2017, more than 49 patents have been obtained after proving accurate human centered analysis of falls, heat stress and worker wellbeing etc. To find out more about the algorithms avaliable please visit our algorithms webpage.
Algorithms
Location information Indoor/Outdoor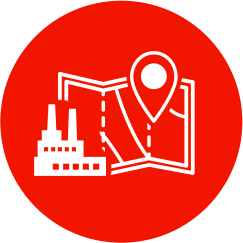 Show the location and tracking data of devices.
Physical Load Estimation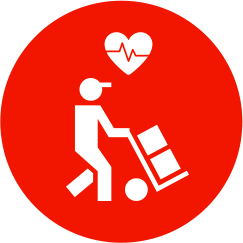 Estimate the exertion level from exercise intensity.
Geofence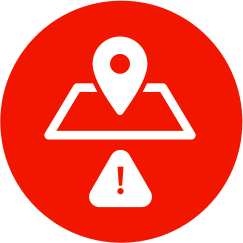 Detect entering or leaving a specified area.
Fall Over Detection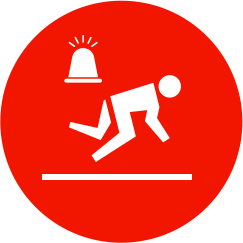 Detect falling over from a standing position.
Fall Down Detection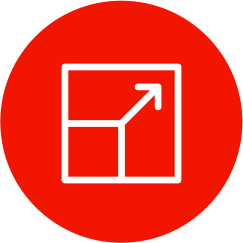 Detect falling down from above certain height.
Heat Stress Level Estimation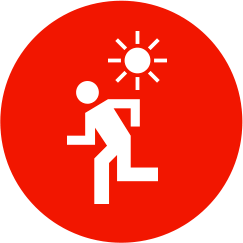 Notify risk of heat stres by calculating hot
environment level and pulse rate.

The Vital Sensing Band is our wearable sensor device for monitoring the health and wellbeing of workers in the field. It's a lightweight wrist band with the ability to capture and measure environmental factors such as; location, temperature and humidity, as well as a worker's vital signs. With Vital Sensing Band increased risk levels can be quickly identified and measured to:


  Estimated pulse rate (averaged)


  Wearing detection (helping to optimise battery consumption)


  Fall over detection (example: while walking)


  Fall down detection (example: from height)


  Heat stress detection


  Exertion level monitoring


  Activity monitor


  Temperature / humidity
Features include: Waterproof and dustproof (IPX5 / IPX/7 / IP5X), Approx. 35hr continuous battery working time. Bluetooth® Smart.

The location badge uses GPS for Outdoor monitoring and RTLS (Real Time Location Solution) / Beacons indoors as a means to 'respond' to alerts and notifications of the worker. The device includes the following features although functionality will vary subject to your company configuration.


  Fall over detection (example : while walking)


  Fall down detection (example : from height)


  Posture detection


  Activity monitor


  Indoor location information


  Outdoor location information


  Map matching


  Geofence


  Temperature / humidity
Features include: Waterproof and dustproof (IPX5 / IPX7 / IP5X), approx. 50hr continuous battery working time. Bluetooth® Smart, two configurable notification buttons.

Driver Drowsiness Detector is a wearable device designed by us to reduce driver drowsiness and related road accidents by keeping drivers alert and awake at the wheel. The device is worn round the neck with a small sensor clip attached to the drivers earlobe which picks up pulse waves, the proprietary algorithm can then detect any sign of drowsiness of which the driver may not be conscious. The device also includes a learning and calibration algorithm meaning an individual's profile accuracy is improved through continued usage.


  Alert drivers to early signs of drowsiness


  Allow drivers to self-manage and reduce associated risks


  Alert driver drowsiness to fleet management teams


  Enable fleet operation managers to enhance route planning by identifying a common time or route where drivers become drowsy
Features include: Pulse sensor, approx 45hr continuous working battery time, vibrate alert to driver.

The FUJITSU Head Mounted Display is the perfect partner for augmented reality environments delivering hands free ease of use to enhance remote support, maintenance and training through the robust industry focused design. It consists of an adjustable non- see-through display positioned in front of either eye, wearable keyboard, integrated camera and voice control/command.


  Voice commands and hand free operation.


  Attachable to a safety helmet.


  Automatic display brightness adjustment to improve readability at outdoor / indoor


  A non-transparent extension positioned in front of one eye, workers can easily check necessary data.


  AR Process Flow and AR Overlays.


  Remote Support
Features include: Waterproof and dustproof (IPX5 / IPX7 / IP5X), MIL-810 standard, 3300mAH battery, Head Mounted Display keyboard, helmet attachment clip.