<!-Subtext (optional)->
Cyber Resilience Centre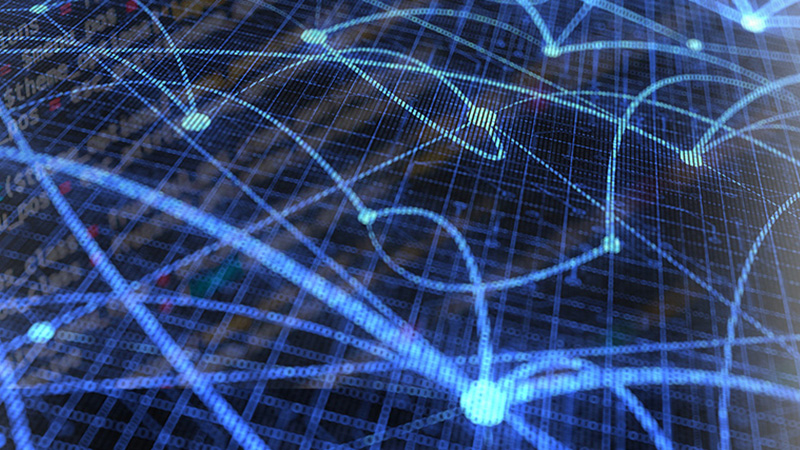 Fujitsu Cyber Resilience Centre
Fujitsu Managed Security Services - our cyber resilience teams constantly monitor the threat landscape and security challenges to keep your business protected and safe from attack
The security landscape is constantly changing but one thing remains constant: protecting data from cyber-attacks is now a global security issue. But it is not just external or malicious threats that have to be considered. There are also internal security risks from lost or stolen data. Fujitsu has established a next generation threat intelligence center centralizing security operations to meet regulatory and legal requirements relating to security monitoring, threat and vulnerability management and incident response.
Fujitsu's Cyber Resilience Centre (CRC) teams are on the frontline. They are monitoring the latest threats, responding to new security standards, and coming up with the best ways to deal with the issues.
We deliver a suite of managed cyber security services from our Cyber Resilience Centre:


Managed Threat Detection & Response – real time monitoring and response services delivered by our Cyber Resilience Centre and 24x7 security experts, leveraging Fujitsu global threat intelligence and industry leading security technology partnerships; to detect and mitigate threats, triage security operations and incident response to defend and maintain business continuity.
Vulnerability Management – probing of assets and configurations to identify weaknesses. This information can then be used to drive the remediation activity and enhance the protection of critical information assets.
Cyber Security Consulting Services – providing invaluable security and risk insight through a wide range of competencies that are tailored to your organisations needs and enable you to better protect, improve and optimise your business cyber resilience.
Threat Intelligence & Cyber Security Advisory Services– proactive threat advisories and Information Security Manager services that enable your target Cyber Security posture aligned to your business objectives and ICT strategy.
Secured Applications and Data – gain visibility and control over application use and sensitive data in the cloud.
Fujitsu can help to protect your business through Cyber Resiliency allowing you to focus on delivering your business:
Providing a cyber security foundation
Monitoring and detecting the cyber threats organisations face
Responding to cyber security breaches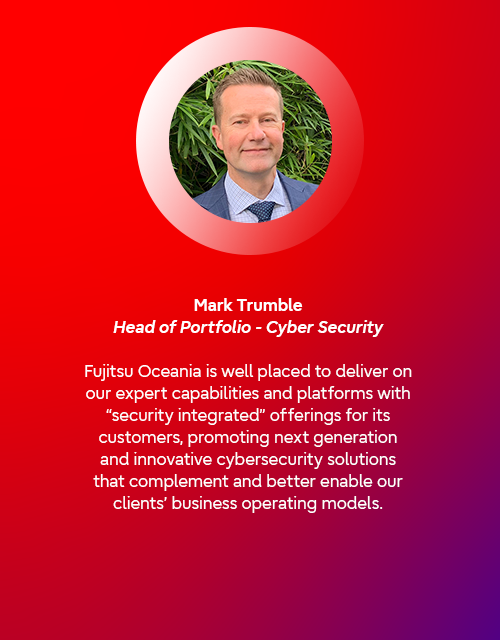 Get in touch
Let us assist you in solving your cyber security challenges and opportunities challenges.
Thank you. We have received your request and will get back to you shortly.
Fujitsu Australia acknowledges all Aboriginal and Torres Strait Islander Traditional Custodians of Country and recognises their continuing connection to land, sea, culture, and community. We pay our respects to Elders past and present.