An Overview of Application Managed Services
Fujitsu's Transformational Application Managed Services (TAMS) is a full lifecycle solution for effective application management; acting as a bridge between the rapidly changing digital landscape and existing business operations. It provides strategic, business, financial and operational benefits, through enhanced customer and employee experience, reduced costs to businesses, go to market and risk. It also allows for speed, agility and drives pro-active digital disruption.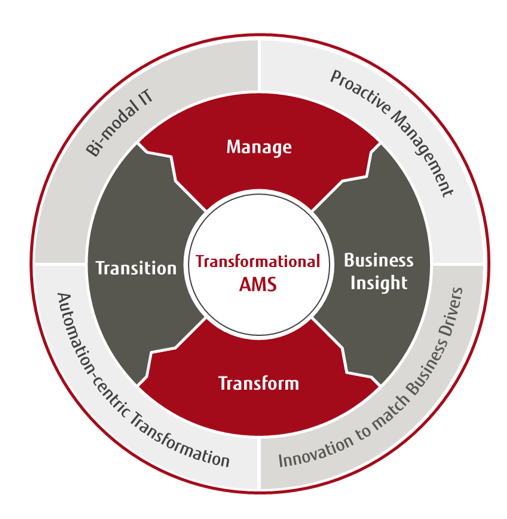 Transformation Application Management Services
Integrated 'Bi-modal IT' builds the bridge between the fast-changing digital world and existing business operations.
Proactive management of the global applications landscape, to keep the business running and up-to-date.
Innovations are driven by business insights to identify and drive change, for greater business impact.
Technology adoption enables faster business transformation to keep pace with changing market dynamics. Automation-centric transformation enables the rapid realization of goals.
Let's Chat
Speak with one of our Data and Application Experts to see how we can address your business needs
Thank you. We have received your request and will get back to you shortly.