The workplace in 2025 will be a space for collaboration, creativity and engagement, enabling a connected workforce to have an exciting employee experience. Although it seems a long time in the future, organisations need to start preparing now if they are going to be ready for the landscape of 2025.
In this section, read everything you need to know about the workplace 2025.
The next decade will see nothing short of a revolution in the way we work. Organisations need to start laying the foundations for this world now or they will not be prepared for the change. Download this white paper...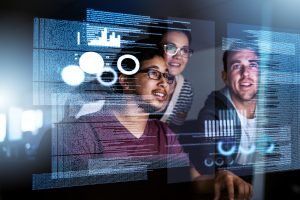 By Ramanan Ramakrishna, September 4, 2017

The year 2025 might seem a long way off, but the sheer scale of workplace transformation we're going to see between now and then means you need to start preparing right now if you don't want... Read more