Environmental Report
Environmental Report 2023
We have just issued "Fujitsu Frontech Group Environmental Report 2023" as Report No.20.
We run environmental business, following our own basic philosophy called "Eco-friendly business activity". This report introduces mainly results and activities in FY2022 among them as Environmental Action Plan X from FY2021 to FY2022.
And, we will make contents and structure of our next report easier to read, following your opinions.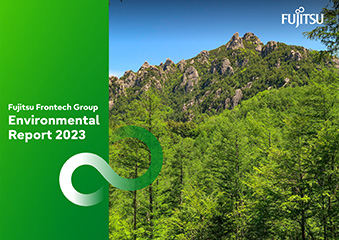 Back number