Zinrai Deep Learning System - accelerate AI responsibly
What does it take to innovate responsibly with AI solutions?
For businesses worldwide, artificial intelligence has become an indispensable and widely used tool with the power to deliver competitive advantage. With its ability to identify patterns and detect anomalies in mountains of digital data, AI, once trained, is tireless in processing standard tasks. From deep learning solutions, machine learning solutions, intelligent automation, and cognitive computing to robotics, computer vision, natural language processing, and knowledge reasoning - artificial intelligence technology delivers the 'next level' in business.
While the benefits gained are both exceptional and crucial to driving innovation, AI solutions come at a cost, with long term implications for future generations and the environment. AI systems are extremely power hungry, with training a single AI model said to release as much carbon as 5 cars in its whole lifetime* [*data from the MIT technology review]
Within AI the most effective method has been found to be deep learning which makes the computation of multi-layered neural networks feasible. Widely adopted across multiple industries, deep learning provides the technology needed to work with extremely large data sets, enabling businesses to address a wide range of areas, not restricted to: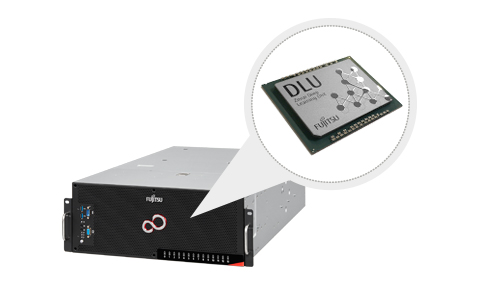 fraud mitigation
cybersecurity
increased process automation to reduce human interaction
faster, more accurate predictions
proactive insight into customer needs
autonomous vehicles with object detection
driver to mobility-as-a-service
While deep learning provides immense benefits and has the capability of changing the way we live, it also has the largest carbon footprint. So, the question is how can we take advantage of AI deep learning while ensuring a better tomorrow?
The answer is Zinrai Deep Learning System (ZDLS) powered by Deep Learning Unit (DLU) - Fujitsu's unique AI processor optimized for deep learning. ZDLS with DLU uses fewer resources, less cost and energy, enabling organizations to mitigate the risk of an increasing carbon footprint as generated by today's AI systems.
Zinrai Deep Learning System - innovating responsibly with AI for swift and profitable business transformation
In line with our vision of driving a human centric intelligent society, the Zinrai Deep Learning System, powered by the Deep Learning Unit (DLU), takes a future-centric approach to developing and co-creating artificial intelligence solutions using our own technology IP combined with best of breed technologies from around the globe.
It provides a framework that brings together a diverse range of deep learning techniques and capabilities to deliver an end-to-end solution to help customers overcome their deep learning challenges and accelerate their business transformation.
At the heart of our Zinrai Deep Learning System is the Fujitsu Deep Learning Unit. Developed using 60 years of processor know-how and expertise. Our purpose-built deep learning unit sets new standards in performance and energy efficiency in deep learning, delivering 10 times more performance per watt as compared to other processing units currently available in the market.
Our solution also offers:
deep learning integer - a Fujitsu innovation providing optimal precision
a unique interconnect technology enabling massive parallel throughput
faster training times leading to quicker self-learning AI systems
easily scaled and accelerated workloads
reduced power consumption
reduced costs - using DL-INT8, 25% data transfer needed compared with FP32
What sets the Zinrai Deep Learning System powered by DLU apart from conventional architecture is its domain-specific design, optimal precision leading to low power consumption, and data transfer required while ensuring the highest levels of accuracy. It accelerates the self-learning process or training and enables organizations to responsibly automate operations and identify new avenues of business to provide a better tomorrow.
Fujitsu - decades of experience in AI technology
AI has enormous computer processing requirements, particularly in the learning phase, and at Fujitsu Laboratories we've been working to maximize the computational horsepower available to neural networks.
With our AI innovations, we help customers to significantly reduce the time needed to train and test the AI model, shortening project times, increasing efficiency, and making it easier to develop new business opportunities.
We are a world-leading innovator in the fields of AI and supercomputing, with over 30 years of experience in research and development and numerous patents in this field. For more than 6 decades, we have been leading innovators in the development of mainframe, Unix, and HPC technologies. With current developments that include; the Post K-Supercomputer, SPARC technology, Deep Learning Unit, and Digital Annealer, we herald a new era in the use of AI.
We offer:
fully integrated solutions
staged and factory installation
on-premise (ZDLS), cloud, and hybrid solutions
comprehensive framework with wide range of API support for AI use cases
advanced interfaces for multiple use cases
Zinrai AI Deep Learning Applications
The field of Zinrai applications is constantly growing, and covers four main areas; time series, image, sound, and text analysis. With a vast range of applications, the Zinrai Deep Learning System can empower organizations from across all sectors, including; manufacturing, finance, healthcare, service providers driving AI-as-a-Service, automotive and retail - to work smarter, faster, and do significantly more with less.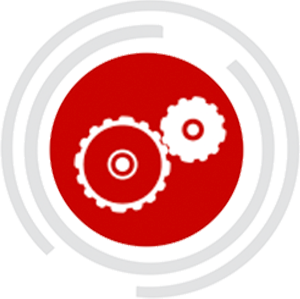 Manufacturing & Industrial
• Quality control of components
• Machine transcription
• Machine translation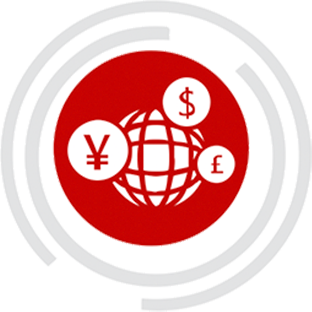 Financial Services
• Stock price predictions
• Banking customer behaviour classification
• Demand Predictions
• Mitigate fraudulent transaction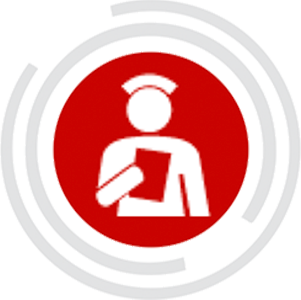 Healthcare
• Pharmaceutical
• Genomics/identify chemical structure patterns
• Imagery and medical diagnostics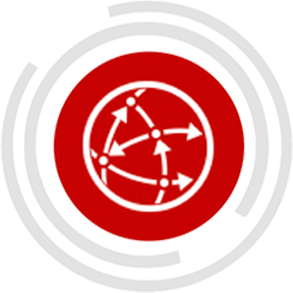 Defence & Social Security
• Surveillance and security
• Image recognition
• Motion detection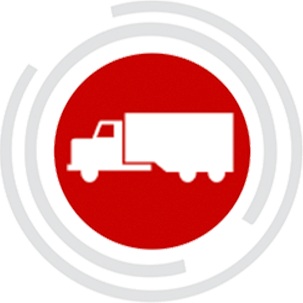 Transport & Logistics
• Autonomous cars
• Motion detection
• Networked car/coordinated traffic
• Commercial Drones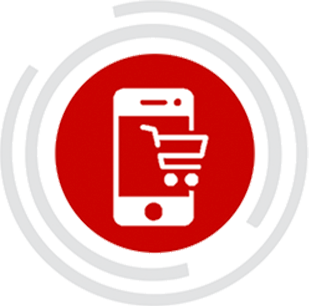 e-commerce & Retail
• Sentiment analysis
• Classification
• Recommendation engine
• Demand prediction
• Automated consulting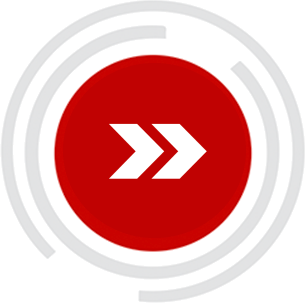 Others
• Education
• Telco
• Media
• Marketing automation
Watch this space for details on Zinrai Deep learning system powered on DLU. We will launch soon…
How to accelerate deep learning adoption with Zinrai Deep Learning System
​Artificial Intelligence can be fueled very effectively with the latest generation Zinrai Deep Learning System by Fujitsu. Accelerate your digital transformation, accelerate your applications, accelerate your artificial intelligence.
Watch the video to find out what Zinrai can do for your business.
Need more help?
Find out how Fujitsu can help you