Caracteristica

ScanSnap está diseñado para que vaya donde tu vas
Este peso pluma, viene pegando fuerte. Su peso (350gramos) hace que parezca que no lo llevamos en nuestro maletín, y sus dimensiones permiten llevarlo en cualquier parte. Escanea todo el papeleo independientemente de su tamaño, desde A4 hasta tarjetas de visita y recibos y quítatelo de en medio de forma rápida y sencilla.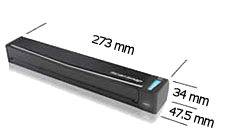 ---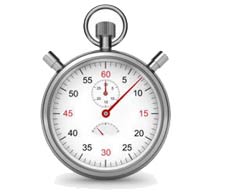 Escanea a una velocidad que le permita ganar tiempo
El papeleo que acumula a lo largo del día, puede desaparecer de forma rápida. Escanea en color, documentos A4 a una velocidad de 8 páginas por minuto aproximadamente 7.5 segundos por página. Las tarjetas de visita y los recibos de compra, incluso más rápido. Y gracias a la detección de alimentación contínua (CFD), solo es necesario ir insertando documentos en el escáner uno tras otro porque ScanSnap se encarga de guardarlo como lo queramos sin tener que dar la orden de captura por cada documento.
---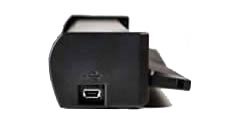 Simplemente alimentación USB Bus Power
Lo más ligero para viajar. Solo tienes que llevar un cable USB.
---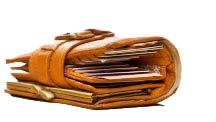 Escanea tarjetas rígidas
El ScanSnap S1100i puede escanear tarjetas rígidas para poder llevar una copia de seguridad de la información que necesitas para tus viajes a cerca de tus tarjetas.
*Tarjetas de tipo ISO 7810,ID-1 formato = 86 x 54 mm (admite tarjetas con caracteres en relieve)
---
Listo para trabajar en PC o Mac
El Quick Menu te permite elegir entre distintos tipos de formatos de salida. Simplemente tienes que pulsar al botón de escanear y elige la que quieres que ScanSnap realice:
Scan to Folder: Almacena la captura directamente en una carpeta local, una carpeta del servidor, o a SharePoint (PC)
Scan to Email: Elimina el fax y comparte los documentos vía email
Scan Tarjetas de visita: Escanea tarjetas de visita y extrae automáticamente la información de sus contactos
Scan to Print: Utilice ScanSnap asociando la captura ala impresora cuando necesite crear copias
Scan to Word (.doc): Escanea un documento y lo convierte de forma automatica a un documento Word editable
Scan to Excel (.xls): Escanea un documento y lo convierte de forma automatica a una hoja de cáculo editable de Excel
Scan to Microsoft SharePoint, Scan to SalesForce chatter
Scan to iPhone®/iPad®, Kindle™ o Android™ devices
Scan to Cloud: Escanea a Dropbox, Evernote®, Google® Docs™* y/o SugarSync
ScanSnap Quick Menu para PC: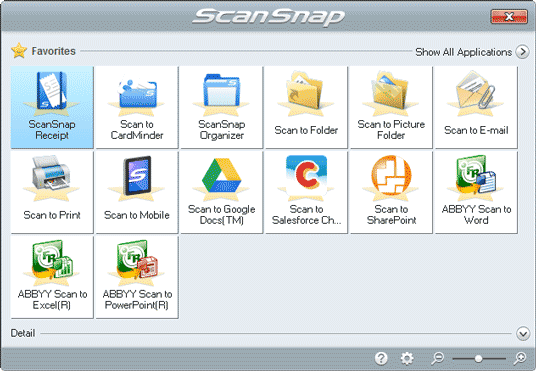 * Scan to PowerPoint solo existen para PC (Windows). Evernote (Win/Mac) debe instalarse en el ordenador. Para utilizar Google Docs se necesita una cuenta de Google (Servicio gratuito).
ScanSnap Quick Menu para Mac: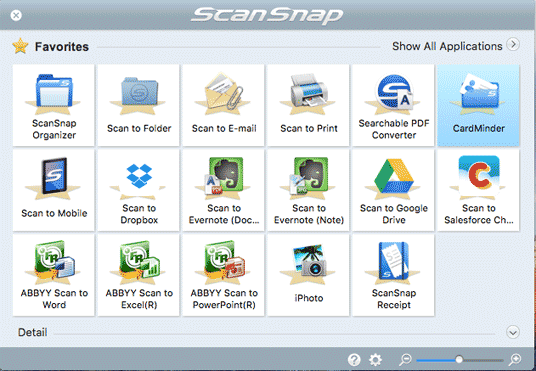 ---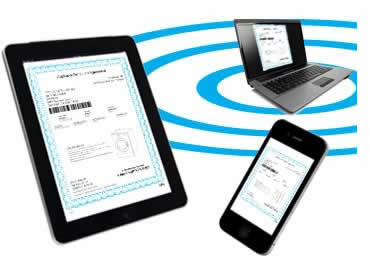 Scan to Mobile
El S1100i soporta el escaneo vía wireless hacia iPad®, iPhone®, Kindle™; y dispositivos Android™ para facilitar la visualización a través de dispositivos móviles gracias al ScanSnap Connect Application*.
La aplicación es compatible con muchos dispositivos que trabajan con Android 2.2 o versiones posteriores. Para ver la lista de smartphones/tablets Android compatibles, ir a:
http://www.fujitsu.com/global/services/computing/peripheral/scanners/ss/feature/ssca-android.html

*ScanSnap Connect Application está disponible como descarga gratuita desde el servicio official de la aplicación de el dispositivo (ejm. Google Play y Apple App Store). El ordenador donde se intale ScanSnap debe tener activada la wi-fi para poder utilizar esta funcionalidad.
---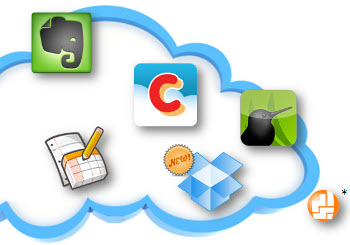 Más formas de escanear al Cloud
Como todos los modelos de la familia ScanSnap, el S1100i permite enlazar a servicios cloud de Dropbox, Evernote, Google Docs™, Salesforce CRM y SharePoint Online (para Windows®). También permite funciones adicionales de sincronización en la nube: Scan to SugarSync y Scan to Salesforce Chatter así como Scansnap folder para Win OS solo se puede escanear a un servicio cloud cuando la interfaz de captura no está disponible a través de la funcionalidad de importación.
Apple iPad, iPhone, iPod touch así como iTunes son marcas de Apple Inc., registrado en U.S.A. y otros paises. App Store es un servicio de la marca Apple Inc.

Las especificaciones sobre el producto están sujetas a cambios sin previo aviso, debido a modificaciones del mismo.