<!-Subtext (optional)->
Building and Supporting Broadband Networks
Network Services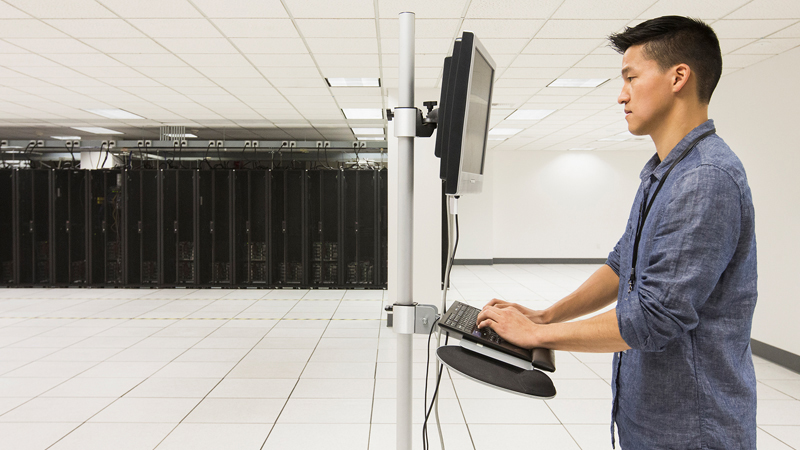 Network Services
Broadband Networks Built with Experience and Perspective
We depend on digital communication to stay informed, connected and productive, to function smoothly in the face of constant change. The networks that support the demands of the digital economy are much more than just equipment. The best broadband networks are the result of collaboration and partnership.
Fujitsu sees your network ecosystem on the macro and micro levels. We invest time to understand your technology roadmap and unique requirements. With our portfolio of network services, we can optimize and align the individual parts of your network—from microwave design and SDN/NFV readiness to cybersecurity and supply chain systems.
Our Network Services portfolio has you covered wherever you are in your network's life cycle. We help you design and build; operate and maintain; migrate and modernize—and we provide maintenance and support services for ongoing operations and staffing needs.
With Fujitsu on their team, hundreds of broadband service providers have solved their toughest business and technical challenges. Fujitsu solutions help cut costs, generate more revenue in less time and keep your business competitive.
Unique Solutions for Unique Networks


Flexible Service Packages
Comprehensive range of network and business services
Tailor any service to your specific needs
One point-of-contact for all project needs

Unparalleled Expertise
Industry-leading talent pool of broadband specialists
Technical skills augment in-house staff
Specialized expertise accelerates ROI
Lower Operations Cost
Managed services give you the advantages of outsourcing
Efficient resource allocation
Greater productivity from existing headcount
Take Your Network Forward. Make Every Step the Right Step.
We Know the Business of Network Technology
Fujitsu is recognized globally for technical expertise and strength of innovation, but our culture of innovation reaches beyond technology. As a solutions provider, Fujitsu wants to understand the whole problem and work with you to solve it. So our solutions extend into many of the less technical areas that can significantly affect network performance and operation—such as project and vendor management; supply chain and configuration services; inventory and materials management; quality auditing; cybersecurity; and technical training.
Every one of our Network Services is customizable to suit your specific situation, leveraging both our technical ability and our business experience. Your network is only partly powered by technology; it is run by the processes and systems you define. Fujitsu helps you take care of both.
Find the perfect solution for you
Contact us to discover how Fujitsu Network Communications could transform your organization
Let's add secure, scalable connectivity to your portfolio
MNS