<!-Subtext (optional)->
The Network Build Expertise you Need – When you Need it
End-to-End Deployment Services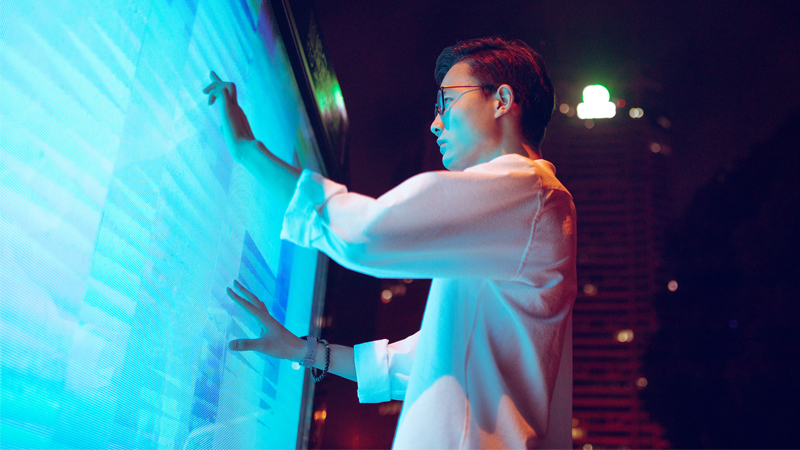 We'll Fill in the Gaps and Keep Your Projects Running Smoothly
Partnership with Fujitsu means you can approach even the biggest projects with confidence, knowing you can scale your resources and capabilities up and down on demand. We know that network operators run lean and keep a careful eye on costs, and we're there for the times when extra help is needed. A deployment project with a high workload and tight deadlines, for example, can leave in-house staff overloaded or in need of skillsets your staff don't have. Or perhaps you simply need some extra hands to pick up routine workload and free your staff to focus on more important projects.
In these cases and more, Fujitsu provides the expertise and the qualified people you need to scale your operations, filling in the gaps whenever and wherever you find them.

Services that Improve Deployment and Operations Efficiency
With nationwide focus, scalability and consistency, we provide end-to-end, vendor-agnostic support through every stage of your project, no matter how complex or challenging. Our cable and rural broadband subject matter experts are delivering positive outcomes to customers needing dedicated, scalable teams and effective project management.
Network Design
Take advantage of our planning, engineering and design expertise to collaborate on a new network build or to validate your plans for an existing project before deployment begins. We offer a comprehensive portfolio of architectural and engineering design services customizable to meet your individual needs. Our end-to-end, multivendor approach adds value at every phase of a network design project.
Multivendor Equipment/Software Procurement
As an experienced manufacturer, we understand the importance and value of a well-run supply chain. You can use our experience, processes and tools to keep your projects on time and on budget. We ensure your materials arrive at the right site, at the right time using our Dynamic Warehousing concept. Fujitsu fulfillment experts can handle your entire supply chain, including:
Procuring all equipment
Pre-configuring and integrating equipment for each site
Creating site-specific installation kits that include all of the necessary material
Direct Shipping to Site
Network Deployment
With 3600 deployments under our belt (and counting), we bring that expertise and experience to every project we work on, and every phase of your network deployment. Our focus is to assist our customers in deploying networks on time and on budget, with an unmatched level of quality.

Network Integration
Network Integration is more than just choosing the right components and creating a solution. It's about addressing its evolution as the individual components move through their lifecycles. Fujitsu manages each solution as if it were a single product. When updates or upgrades are issued by the component vendors, we re-test and re-certify the network in configuration in our dedicated solution lab. Once certified, changes can be made to the initial solution release. Our process eliminates any interoperability problems that can occur as a solution ages in place.
Monitoring and Performance Assurance
Fujitsu brings carrier-grade quality and reliability to your network, along with the peace of mind that comes with dependable protection. These 24/7/365 global services provide operations services from our world-class, US-based, geographically redundant Network Operations Center (NOC). Several types of package are available, plus value-added options.