<!-Subtext (optional)->
TeamPoS 7000 A-Series
Sleek and Modern Design with Flexible Configuration to Fit into a Wider Range of Store Interiors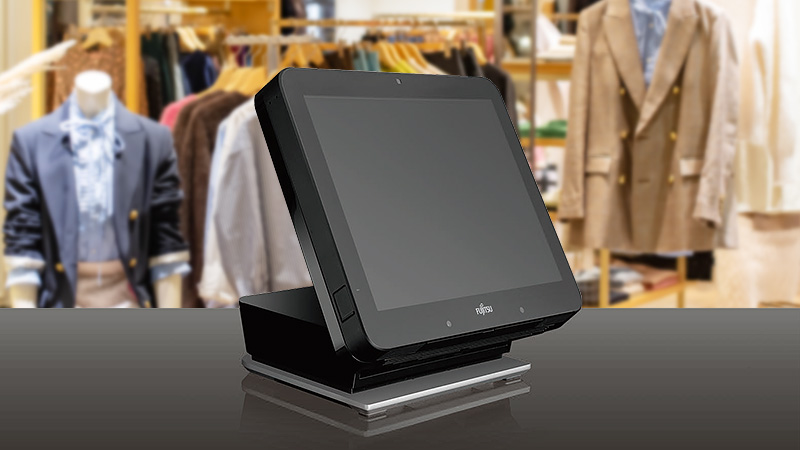 Elegant, Compact and Flexible
Sleek and stylish in appearance, the remarkably adaptable TeamPoS 7000 A-Series is a fine accompaniment to a wide range of retail environments, in addition to adding a degree of sophistication, high fashion and an inviting ambiance. The small footprint with a built-in power brick and minimized cabling frees up counter space. A flexible customer display configuration offers variety in installation appropriate to each environment.
Innovative and Available
TeamPoS 7000 A-Series is suited to a wide variety of situations in stores. The full-flat operator LCD is easy to clean and improves store ambiance. With a flexible tilt angle (0 to 90 degrees), the operator LCD provides additional installation flexibility and can save storage space (when flat).
Scalable and Green
The TeamPoS 7000 Series offers a wide selection of microprocessors, from the Intel® Celeron® Processor G3930TE to Intel® Core™ i3-7101TE Processor. The high-performance i3 CPU enables application software to run at blazing performance. The high-capacity storage SSD and RAID helps protect critical data and better control the risk of data loss. Along with the latest energy-efficient CPUs, a proximity sensor is used in automatic power saving control to reduce wasted power and operational costs, improving TCO. The TeamPoS 7000 Series is an industry-leading Green Product from start (manufacture) to finish (plastics recycling).
Key Features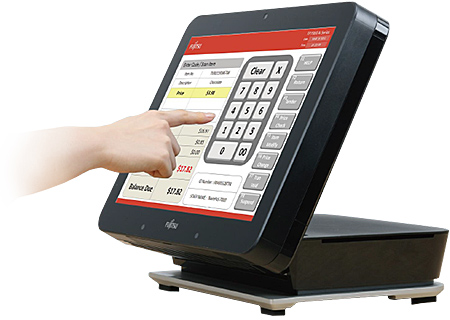 Full-flat LCD w/resistive touch screen
Water and dust resistance (IP53) (Front display)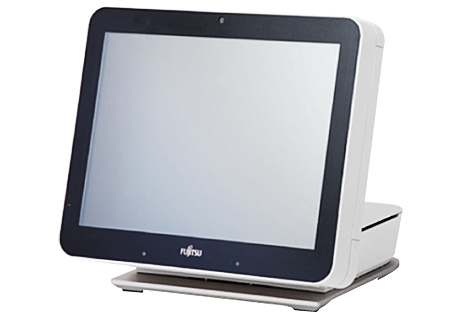 Chic and elegant colors (Ocean Black and Royal White)
Anti-discoloration materials
Latest Technology
Support Windows 10 IoT Enterprise
Newly added peripherals
(Camera/Mic, Proximity Sensor)
Minimum 4GB of memory
High-performance i3 CPU to easily handle applications
High capacity SSD and RAID for secure data
Flexible configurations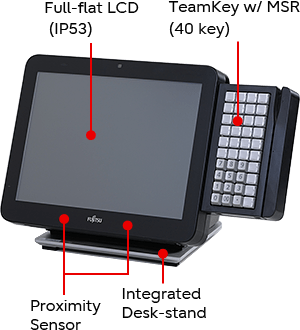 Dual LCD

VFD Pole Type

VFD Rear-top Type
Contact Us
If you have any questions regarding our products & services please click the "Inquiry (Products & Services)" link below.