Promotion of work-life balance
Fujitsu Frontech Group continuously works on promotion of flexible working style, measures to reduce overtime hours and promotion of the utilization of paid leaves.
On August 21, 2019, we expanded measures to ensure the health of employees by setting work interval system (restrictions on the interval between working hours).
Telecommuting System
On April 21, 2018, we introduced the "telecommuting system" for all employees, which enables them to work flexibly anywhere including home or satellite office, and to utilize their spare time during business trips or traveling time.
By using this system with "flextime", which enables employees to decide on their own starting and ending time of work within a range that does not affect their works, we aim to improve ease of working and labor productivity of not only employees under special circumstances including childcare and nursing care, but also all employees.
The Aim of Telecommuting System
To improve labor productivity of each employee and maximize team performance
To build environment where various capable people can continue to work
To ensure business continuity and for speedy response at the time of a disaster
Work Interval System
We introduced work interval system on August 21, 2019. This system secures the necessary break time for sleep and daily life between the close time of work and the start time of the next day and we aim to preserve health of each employee.

Dress Code Liberalization
We liberalized our work dress code on October 1, 2019, as a part of measures for work style reform, which aims to improve labor productivity, enhance flexible conception, and promote diversity of organizations.
As the society and market environments change widely, each employee should change the priorities and conceptions to create business which provides new value to the market. Through working in comfortable and free clothes, we aim to realize higher quality work and change our corporate culture by encouraging free and vigorous discussions that transcend organizational barriers and creating open workplaces.
Measures to reduce long overtime hours
We aim to improve work-life balance and labor productivity of each employee by implementing various measures to reduce long overtime hours.
We are working on expanding and improving systems to support flexible working style. We will expand the use of telecommuting system further by recommending active use of flexible working system including flextime and discretionary labor system.
Examples of specific initiatives to reduce long overtime hours
Promoting the use of telecommuting system to aim to realize flexible working style
Adopting flextime
Adopting work interval system
Adopting discretionary labor system for professional staffs
Adopting software that records PC operation log to visualize overtime hours and request employees to inform their own overtime hours beforehand
Sending alerts via e-mail to inform their overtime hours
Educating the overtime hours management at management training
Promotion of taking paid leaves
In order for each employee to work healthy having challenged and rewarding works and in order for company to continue to develop, in addition to promoting well-moderated work styles, it is also important to have a well-moderated vacation.
Welfare benefit services
Based on the notion that the energetic work and growth of each employee lead to the growth and development of the company, we have various system to support self‐help efforts of employees for house, medical care, health and childcare, including property(asset) accumulation saving, employee stock ownership plan and group insurance system.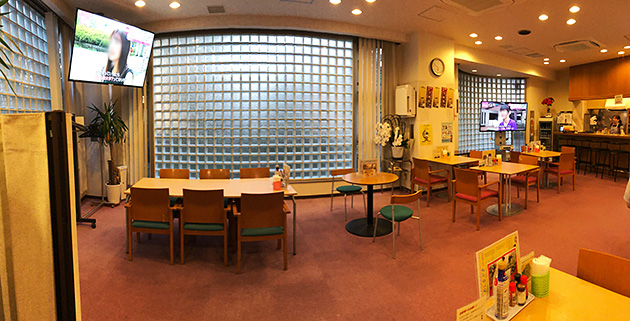 lounge for employees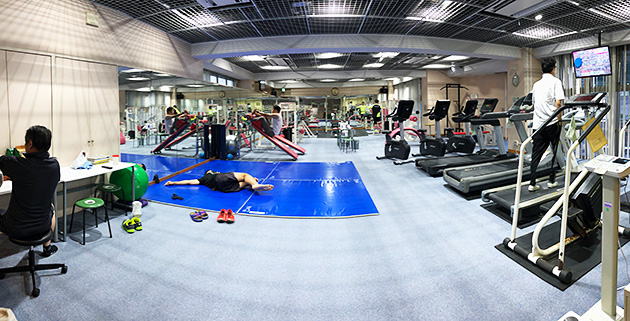 a fitness gym