Do the right thing
At Fujitsu, we're passionate about using technology to create a more inclusive, sustainable and trusted future. It drives everything we do. Throughout our history, we have supported businesses and society through delivering robust and reliable IT systems.
Today, we respond to the modern digital world by co-creating with our partners and customers and driving new value from cutting-edge digital technologies that not only transform the way we work and live, but contribute to solving global social challenges.
Our Purpose:
Our purpose is to make the world more sustainable by building trust in society through innovation. Empathizing with people's challenges, we collaborate and act with agility to create solutions that make a positive impact to the environment, society and the economy.
Our Values:
In order to realize the purpose, "Our Values" indicate a critical action cycle consisting of 'Aspiration', 'Trust', and 'Empathy'. We aim at ambitious targets and act with agility, work autonomously and unite for common goals, and generate shared value for our people, customers, partners, community and shareholders.
Code of Conduct:
As a member of society, we must comply with the model 'Code of Conduct' to respect human rights, comply with all laws and regulations, act in fairness in our business dealings, maintain confidentiality, protect and respect intellectual property and to not use our position in the organization for personal gains.
The Fujitsu Brand Attributes:
Responsive: We act flexibly while thoroughly understanding the conditions and needs of our customers and society.
Ambitious: We strive for higher goals for our customers with new ideas. We believe that being ambitious is an integral part of shaping the future for the better.
Genuine: We always act with sincerity and produce results reliably. We pride ourselves on tailoring our services according to the needs of the local markets our customers are in.
Corporate Social Responsibility Policy
In addition to continually taking steps to provide the best possible environment for our people, we are dedicated to creating a positive societal impact in all the territories we operate in. We are able to accomplish this with a 5-pillar approach to Responsible Business. The Global Delivery Responsible Business Program – known as 'GRiP' – is our way of giving back. Following the success of the previous year, where we completed in excess of 80,000 hours of responsible business activity, over the past 12 months, we've focused our efforts on the crucial areas listed below: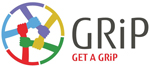 Community: Positive impact on society.
Diversity and Inclusion: Diverse, inclusive, and enabled workforce.
Environment: Reduced environmental impact of our operations and services.
Operating Practices: Open, honest and ethical business.
Wellbeing: Health as a priority at work.
Community Practices at India GDC
Giving back to the society is an essential aspect of our DNA where efforts are concentrated to make the lives of the less privileged sections of the society better. In this regard one critical consideration is the set of common goals defined by Unites Nations (UN) - the Sustainable Development Goals (SDGs) to be achieved by 2030. The Fujitsu Group has positioned these SDGs as the key elements to their working fabric across the world through above mentioned five pillars – Environment, Community, Diversity & Inclusion, Well-being and Operating Practices.
Through our constant pursuit of innovation, Fujitsu aims to contribute to the creation of a well networked society which will bring about a prosperous future that fulfils the dreams of people throughout the world.
Our Responsible Business Program
Corporate Social Responsibility
The Fujitsu Group is a member of the United Nations Global Compact. By upholding the Global Compact's ten principles in the four areas of human rights, labour, environment and anti-corruption, as well as actively implementing corporate social responsibility (CSR) initiatives, Fujitsu is promoting responsible management as a global company while contributing to the building of a sustainable society.
You can find more here »
Global Responsible Business