Table of Contents
Fujitsu Innovation Circuit, which aims to train 1,000 in-house entrepreneurs over 3 years
Fujitsu Innovation Circuit (hereafter, FIC) was launched in November 2021 with the aim of nurturing 1,000 intra-planners over a period of 3 years to evolve into an "Fujitsu where challenge is the norm."
Under the supervision of Yasuhiro Yamakawa, Associate Professor at Babson University, one of the world's leading educators for entrepreneurship, the program is comprised of three stages: Academy, Challenge, and Growth. A pitch contest was held among 10 teams that took part in the Challenge Stage, and 2 of them entered the Growth Stage and started working toward commercialization.
Large companies tend to be siloed or vertically segmented, and it is said that the level of experience and maturity in cross-cutting across industries and industries are low, and Fujitsu faces the same challenges. Collaboration with a diverse range of people with a sense of startup and an innovative mindset will be an indispensable driver for Fujitsu's future growth.
Through this program, Fujitsu aims to produce human resources capable of solving social issues that will lead Fujitsu for the next 10 years. This will enable us to connect companies across industry boundaries, transform each of our strengths into a powerful force, and make the world and society better.
Taking the opportunity of our participation in FIC, we asked our employees who are engaged in creating new businesses with the aim of creating a society in which everyone can live healthy and healthy lives, about their thoughts on their activities and future visions.
What motivated me to participate in this event was my thoughts on people's health and the sports market
Q1 What inspired you to participate in FIC and how do you feel about it?
I used to work for a sports company. I felt a sense of crisis about the sluggish growth in the domestic sports market, especially in the competitive sports market, and I decided to move to Fujitsu because I thought it was essential to use technology to broaden the horizons. While promoting a new business plan for sports organizations at Fujitsu, we came up with the idea of commercializing this idea, which will lead to the expansion of the sports market by allowing people who do not exercise much to start exercising even lightly, and above all, to improve their health. At such times, I learned about FIC's Challenge Stage, which allows us to develop new businesses on a full-time basis for six months with the support of professionals, and I really wanted to take on this challenge.
Based on the advice of experts, I first conducted thorough hypothesis testing of my ideas through interviews for three months. In the course of delving into customer issues and conducting competitive research, we established the direction of our business while making some changes in the course of business, and in the last three months, we created an application for habituation of exercise using behavior modification techniques and implemented internal verification.
Q2 What have you learned from this challenge?
Mr. Daido and Mr. Kojima who cooperated in the theory of behavior change and in the internal verification, and Mr. Daido and Mr. Kojima who cooperated in the development of the application for the verification, customers and business partners who sympathized with the idea, employees who participated in the internal verification, experts who supported the team, staff members of FIC Secretariat, and the challengers in the same stage, I feel that meeting many colleagues will be a great support in the future career.
In addition, although we were unable to advance to the next growth stage this time, we were impressed by the nature of our business and received offers to continue business from multiple divisions. As part of this effort, we have joined the Healthy Living Division of Fujitsu Uvance, a core business of Fujitsu that is aligned with the direction of the company, and are working to commercialize our ideas.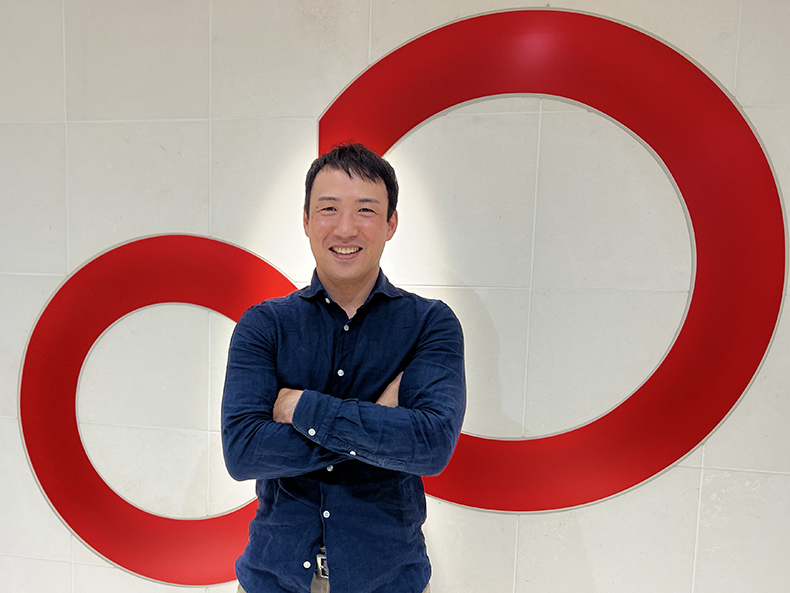 Results of industry-academia collaboration demonstration
Q1 Please tell us about your activities and your relationship with Fujitsu.
Waseda University's Applied Health Science Laboratory (President: Prof. Koji Takenaka) is conducting intervention studies (*1) on physical activity, diet, and mental health, based on behavioral modification techniques tailored to the characteristics of the subjects. Yosuke Aoki, a graduate student at Waseda University, consulted with the laboratory about the joint research project with Fujitsu, and graduate students including myself joined the project.
In the smartphone application that we developed this time, we used an intervention method called Voluntary help sheet as a behavior modification technique. This method promotes the habituation of physical activity by presenting multiple situations (if) and physical activity (then) in which physical activity is likely to be practiced, asking the user to select a suitable content from them, and practicing the combination of "if" and "then" consciously on a daily basis.
To verify the effectiveness of the app, a joint demonstration was conducted with 105 Fujitsu employees. The results showed that physical activity, such as walking, increased compared to before the intervention.
(*1)

A study in which new preventive methods, diagnostic methods, treatments, etc. are tried by actively intervening with the intention of research for factors considered to be causally related to the disease, and the effectiveness is verified in comparison with a group that performs conventional preventive methods, treatments, etc.
Q2 What kind of evaluation did you get for this challenge?
The results of the trial were presented at an academic meeting of the Japan Society of Lifestyle Medicine specializing in the prevention of lifestyle-related diseases and won the Best Presentation Award. Among the many apps developed for smartphones, this award was given for incorporating behavior modification techniques and tailoring them to the characteristics of the target audience. I am very happy that I won the prize with all of you from Fujitsu.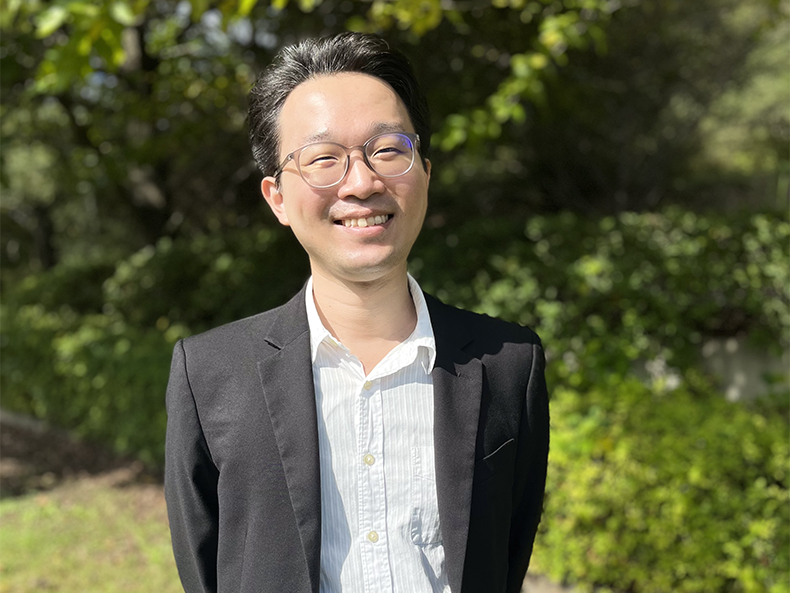 Courage to Take One Step Leads to a New Career and Future
Q1 What inspired you to participate in FIC and how do you feel about it?
I had experience commercializing sports in the past. The project aimed to create a better society by sensing the jumping rope of elementary school students and communicating the diversity and enjoyment of the exercise, and even though it was commercialized, it ended up not being a big success, and I had an unfinished feeling for a long time. In my current department, I was worried about the balance between my desire to learn about FIC and take on challenges and my current job. When I discussed my problems with my boss at the 1-on-1 meeting, I found out that there was a way to challenge in the form of Crew, and I met the members and worked together.
Q2 What have you learned from this challenge?
I learned anew the importance of challenging without fear of failure. In this case, it was not possible to advance to the growth stage, but a new path was opened for the members, and as a result, they are moving toward commercialization in the center of the business of the company "Fujitsu Uvance". This has never happened without a challenge, and to be honest, I was surprised. You never know what will happen unless you try.
I would also like to thank all those who have given me this opportunity once again, and to convey to others the importance of taking action in the future. It is very important to take concrete actions when you feel something, such as going to a bookstore. Even if you fail, you just need to stand up again and again. After that, there is something you can only get by trying. I want to tell you that it will lead to your career and the future.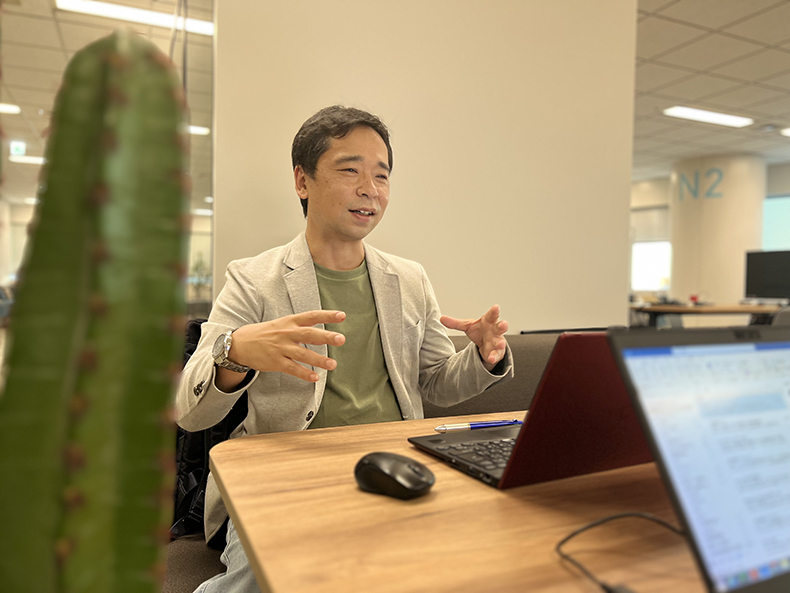 Profile
Yosuke Aoki
Healthy Living, Uvance Division, Fujitsu Limited
After working at a sports manufacturer, he joined Fujitsu in 2019. At Fujitsu, he has been involved in the planning of new businesses for sports organizations, and has led this project since January 2022 as a member of FIC Challenge Stage 0. He has been in his current position since September.
Muku Yoshida
2016: Graduated from the Department of Psychology, Faculty of Human Studies, Bunkyo Gakuin University.
2018: Completed the master's course of the Graduate School of Humanities at Bunkyo Gakuin University.
I am a Ph.D. student at Waseda University Graduate School of Human Sciences. Currently, he is writing a thesis including this project.
Ryota Izumi
CEO Office CDXO Division, Fujitsu Limited
After working in megabanks, government/public account sales department, and business creation department, currently engaged in Fujitra project in CDXO Division. While engaging in communication with customers starting from Fujitora, he participated in this project by utilizing his business planning experience.
Related Information