How much do you know about the Fujitsu Technology and Service Vision (FT&SV)? Published each year since 2013, FT&SV provides valuable insights into the future and how Fujitsu will realize its purpose in this ever-changing world. We recently asked Hiroshi Nishikawa, Senior Director at Fujitsu's Technology Strategy unit, to share some of the key themes and insights from FT&SV 2021.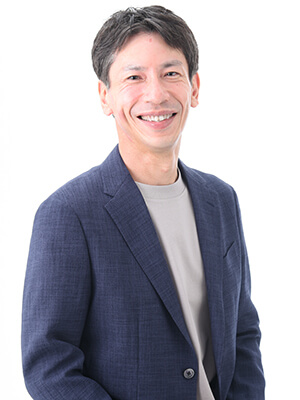 Contents
About FT&SV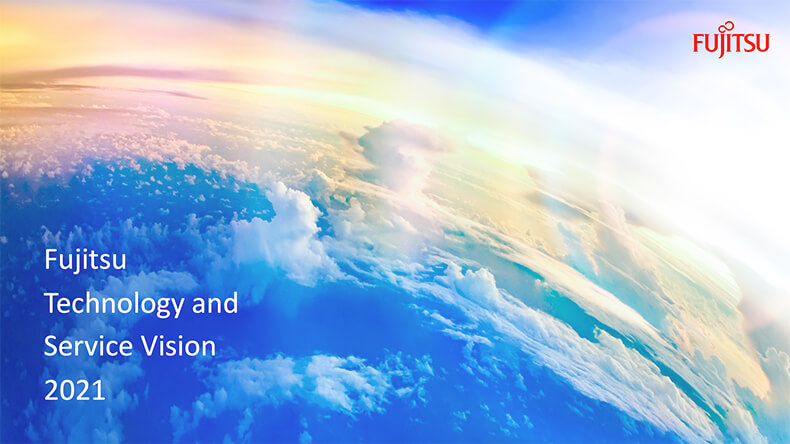 ――What is the FT&SV?
HN: FT&SV shares scenarios and insights that outline the future we want to build with our stakeholders. It describes how we'll help our customers realize their business success, while also providing the guiding principles for Fujitsu's own transformation.
――Why did you create FT&SV?
HN: Before FT&SV was first published in 2013, it's fair to say that we lacked coherence as a company, with many disparate activities ranging from computers and communication systems through to software and services. We recognized the urgent need to create a singular global vision for Fujitsu, with one story that connected our technology, our business and our vision of the future. That's how it started.
Back in 2013, it took us almost a year to pull together all the various themes into a single vision document. In the process, we collaborated with a group of over 50 contributors, including executives, business leaders, engineers, researchers and external advisors.
――What makes FT&SV unique?
HN: We bring together three major elements to create FT&SV.
Firstly, we've created our own global network of business thinkers to help us understand the changes underway across business and society. For example, we joined the Future of Work consortium, established by Professor Lynda Gratton at London Business School, to benefit from their important insights into the future of workstyle transformation.
Secondly, we conduct our own annual digital transformation survey, asking business leaders and decision-makers from nine countries to share their personal views on a variety of topics, such as the importance of delivering value to society. We then reflect these insights directly into the FT&SV narrative.
Thirdly, we create a single vision of the future, based on discussions with specialists across Fujitsu, as well as collecting feedback from leading IT analysts, outside Japan, to ensure our messages resonate globally.
――How do you communicate FT&SV to Fujitsu employees?
HN: We provide e-learning modules for our 130,000 employees worldwide, ensuring they understand the main themes and can apply FT&SV in their roles. This also enables us to reflect their feedback in the following year's FT&SV. The creation process starts about six months before the launch and includes weekly discussions with representatives from various Fujitsu organizations.
Purpose and foresight in changing times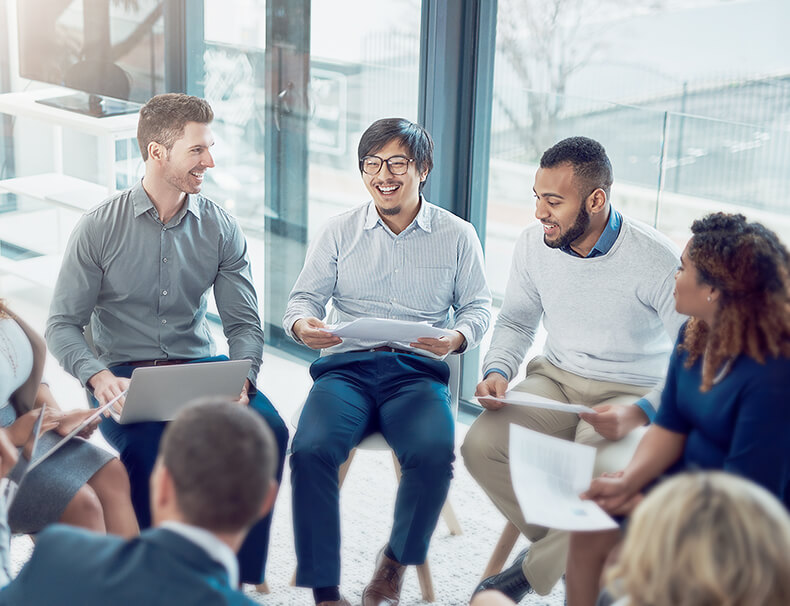 ――How does FT&SV help to connected people to Fujitsu's purpose?
HN: As we announced last year, Fujitsu's corporate purpose is to make the world more sustainable by building trust in society through innovation.
Having established our purpose and the Fujitsu Way, we have now introduced our Purpose Carving initiative. This helps our employees internalize Fujitsu's purpose for themselves, giving them a context within which they can create their own individual purpose. As described in FT&SV, this ensures that our purpose is not just some slogan that decorates our walls, it's something that's deeply connected to what each one of us wants to accomplish.
――Why do you need to create a new FT&SV each year?
HN: Our customers and employees sometimes say "you've been doing FT&SV for so long, why do you have to issue it every year?" We feel it's imperative for us to share our progress regularly, to share our achievements and how we're working toward achieving a prosperous society where no one is left behind. Of course, the pace of change is relentless, never more so than over the past year, as the pandemic has dramatically transformed business and society around the world. In this environment, it's especially important to show new and existing customers, and our employees, exactly how we're progressing on our strategic journey.
As in previous years, FT&SV 2021 reflects the unity and passion we have to resolve the significant challenges facing business and society.
The world at an inflection point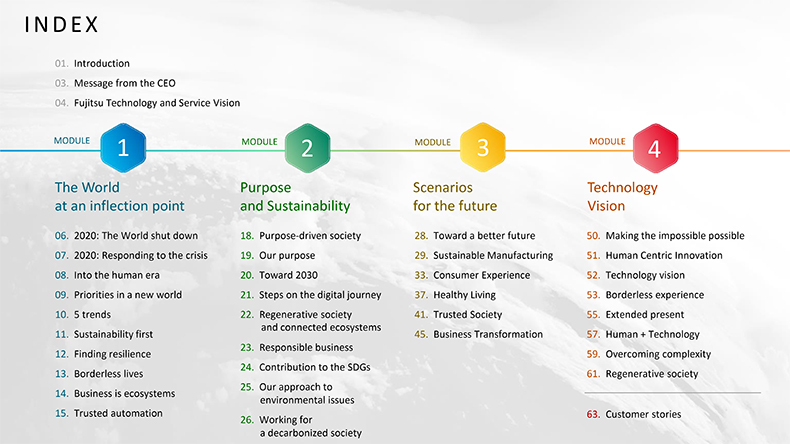 ――Please tell us about the concept of FT&SV 2021.
HN: FT&SV 2021 comprises four modules.
Module 1 highlights our view of the post-pandemic world. We identify five business priorities for the post pandemic world, based on insights from our survey of over 1,200 business leaders and our discussions with customers.
Module 2 outlines Fujitsu's future plans and our goals for 2030. It introduces our purpose and the progress of our sustainability initiatives, as well as our extensive efforts to address environmental challenges.
Module 3 looks at how Fujitsu can contribute to the future of manufacturing, consumer experience, healthy living and trusted society, as well as how business management transformation underpins them all. For each theme, we share digital transformation scenarios for creating a better future.
Module 4 is about making the impossible possible through Fujitsu technology innovation. We introduce our approach to realizing concepts such as borderless experience, free from the constraints of time and location, improving resilience to environmental disasters through AI prediction, and introducing genomic medicine for cancer treatment, helping to extend the healthy lifespan of an ageing population. We also share examples of how we solve the social issues impacting our customers.
I'm sure that module 3 and 4, which illustrate our strategic focus areas, will be of particular interest to many readers.
Digital transformation with co-creation partners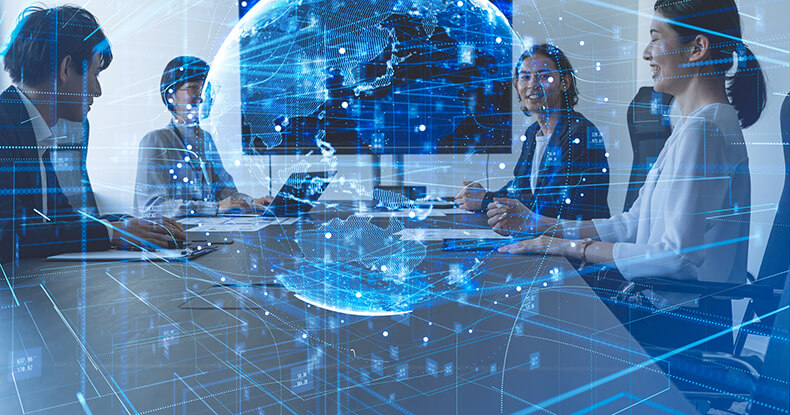 ――How is FT&SV evaluated?
HN: We've received very positive feedback from customers on the way we're transforming to achieve our future vision. For example, they say "I want to adopt that for my own company". Many of them are interested in the customer cases and request more detailed information, while some have even built a taskforce for their own transformation based on the ideas of our FT&SV.
Within Fujitsu, we've heard people say "FT&SV has given me a fresh perspective on our vision and transformation", while others have said they can use it to have deeper conversations with customers. FT&SV has also helped recruitment, by effectively boosting the appeal of Fujitsu to potential new hires. We've even heard that some employees have introduced it to their children to demonstrate how technology and innovation can help to overcome social issues.
――How are you making FT&SV accessible to a wider audience?
HN: Our aim is to make FT&SV accessible to as many people as possible through our website, so they can appreciate how we're contributing to our customers' transformation and addressing social issues. This helps us to create much wider awareness about Fujitsu's vision and how we intend to achieve it. It also opens up many new conversations, ensuring we hear a diversity of voices to help us create solutions to the challenges facing modern society.
Addressing social challenges through technology innovation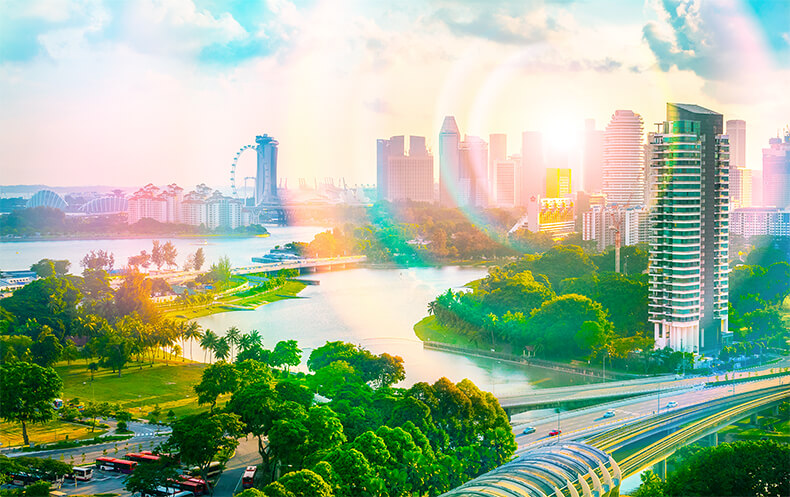 ――Finally, what's the outlook for the future of FT&SV?
HN: We used to think, "Let's make a good product and sell it." With FT&SV, we've created a bigger picture that firmly aligns our purpose, vision, technology and products in the context of wider challenges. This year, based on our purpose, we're developing our business strategy to address specific social issues, giving us all a powerful focus.
We need to keep in touch with emerging trends in order to deliver our vision through effective technology and services. We have to unify all our functions around the vision, from product development and business strategy through to service delivery, and to encourage every employee to join together in "One Fujitsu". It's in this spirit that we'll continue updating FT&SV. It provides an essential compass for our various stakeholders, pointing toward a future where our technology can help to solve major social challenges and to realize a sustainable society where no one is left behind.
Related Articles