<!-Subtext (optional)->
Micro Packet ONP
FLASHWAVE® CDS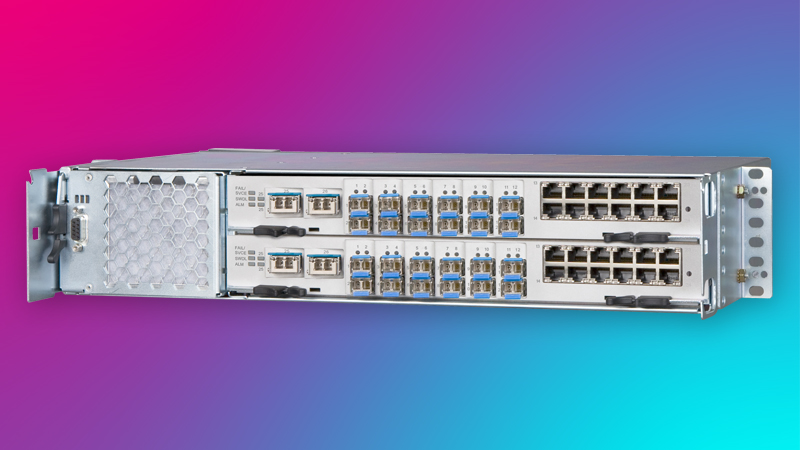 FLASHWAVE CDS Micro Packet Optical Networking Platform
The FLASHWAVE CDS (Compact Density System) combines high capacity Ethernet transport and aggregation with support for existing SONET/SDH services at the network edge. It's designed to extend the reach of today's core and distribution networks, providing an efficient on-ramp for packet-centric applications while ensuring support for revenue-bearing legacy services.
The FLASHWAVE CDS one-slot chassis is optimized for OTN based demarcation of Ethernet, OTN and SONET services at the customer premise.  The two-slot chassis supports a range of interface units to meet a variety of business applications, traffic capacity requirements, and price points. Service providers can leverage its modular architecture to enhance their business services and optimize their access network.
OTN-Based Services
A transition is occurring as network operator's move from using OTN solely as a digital wrapper for enhanced DWDM performance to using it as a switching mechanism for the next generation of service grooming and aggregation. OTN provides fully transparent global transport for Ethernet, SONET, SDH and wholesale service extensions. FLASHWAVE CDS OTN switching and multiplexing capabilities provide a transparent transport interface between these critical services and the OTN network.
The FLASHWAVE CDS platform incorporates a non-blocking OTN switch with multirate input/output to provide high-density OTN switching and multiplexing. Two-card operation with the Y-cable unit provide hardware resiliency for high-availability applications. Self-healing network facility protection is afforded by industry-standard SNC-Ne/S using sub-50 millisecond protection switching. The FLASHWAVE CDS interoperates seamlessly with the Fujitsu FLASHWAVE 9500 and 7500 platforms.
With standards-compliant OTN capability, the FLASHWAVE CDS platform has features that provide value across a range of applications.
Optimized for CPE demarcation, fiber relief or wholesale service extension
Resilient, high-availability service delivery options
400 or 200 Gbps OTN switching capability within a 2RU or 1RU footprint

Enterprise Ethernet Services
The FLASHWAVE CDS Micro Packet Optical Networking Platform is the ideal access and aggregation solution for commercial/enterprise Ethernet services. High-density Ethernet interface cards allow large numbers of data customers to be supported on a single system. Integrated traffic management, data aggregation, and Connection-Oriented Ethernet transport technologies provide robust, carrier-grade data services with guaranteed Service Level Agreements (SLAs).
Legacy Services Demarcation
Legacy SONET/EoS services remain the primary revenue producers for most service providers. Today, these services are usually terminated at customer sites by deploying a full SONET platform. With the FLASHWAVE CDS system, a single service module provides both service delivery and service demarcation. The platform's small size, low power consumption and strong cost-to-value ratio all offer compelling benefits when compared to terminating these services on a traditional ADM.
Mobile Backhaul
The FLASHWAVE CDS platform eases migration from TDM to Ethernet transport for next-generation WiMAX and 4G LTE base stations. These systems require high-bandwidth, highly reliable, native Ethernet transport services—the perfect application for the FLASHWAVE CDS Micro Packet Optical Networking Platform.
Next-Generation Transition
The FLASHWAVE CDS system provides an advanced Ethernet service and aggregation architecture for access networks. Incorporation of SONET/SDH and Ethernet enables a smooth, seamless transition to a packet-centric architecture.
Related Technologies



Related Technologies




Related Documentation

Application Notes

Blog

Data Sheet

Images

Press Releases

Solution & Technology Briefs

Webinars

White Papers
Related Products
AI and Analytics
MicroApplications Practice
NetACE