Archived content
NOTE: this is an archived page and the content is likely to be out of date.
Fujitsu Financial Services IT Solutions - Simplifying Banking Processes
Fujitsu banking digitalization streamlines management processes
Digital technology is transforming the banking industry. Through digitalization, banks are enabled to increase agility, deliver new service innovation, forge new sources of revenue and improve customer engagement. However, when implementing any new digital solution, it's essential that it works for all stages of IT. A chain is only as strong as the weakest link – and without updating existing processes to support your new capability, you risk minimizing the impact of your innovation.
Banking transformation – delivering process efficiencies
At Fujitsu, we approach digital transformation from a 360° perspective. We don't believe solutions can be bought off-the-shelf, which is why we develop uniquely tailored digital solutions to meet our banking customers' specific needs. Our solutions:
focus on streamlining existing processes to simplify the way banking is done
complement fast IT by modernizing and reducing the complexity of your IT estate
enhance the value of your future investment
enable you to make banking easier
ServiceNow
Fujitsu has over 2 decades of IT service management experience and has one of the largest ServiceNow practices within Europe. We combine our service excellence with the power of ServiceNow, to deliver enterprise service management that; optimizes processes, improves workflow, and frees up your staff to concentrate on what they do best – which is running your business. We can:
work with you to understand your service vision
build a custom ServiceNow implementation
support your organization with our extensive and trusted services
Mastering Productivity
Digitalization is about using technology to create new business models, and these need new ways of working. Flexible working methodologies, built on outcomes instead of inputs, can open up new ways of engaging increasingly divergent banking customers. Behind the scenes, increased flexibility allows you to seamlessly address data sovereignty issues, and ensure compliance happens automatically as part of your new working processes.
At Fujitsu, we can help you to digitally transform and overcome your productivity problems. Using our Productivity Acceleration Suite, we help you to:
evaluate the digital technology you need to improve your productivity
adapt services and technology to the way your business needs to work
develop new ways of working to streamline your processes
We work with you to master productivity, increase your revenue through technology-effective working, and lower your costs through streamlining business processes. We enable you to refocus outcomes on the customer; becoming disruptive instead of disrupted.
Application Modernization
Fujitsu's Application Modernization Services can enable you to leverage your existing investment in application assets. We help you to work out which new technology you should adopt and which existing applications need to be kept in place. Our solutions are designed to:
deliver more from IT budgets
modernize applications to be more open, easier to develop and maintain
reduce risk in implementing new technologies
Why choose Fujitsu to streamline your processes?
We are a world-leading expert in digital transformation, and have vast experience enabling banks and financial institutions around the globe to digitize with confidence. Our successes include:
Accelerated order processing - Tokyo Stock Exchange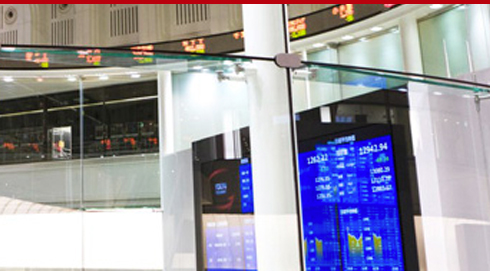 For the Tokyo Stock Exchange high transaction cash market trading system, we developed an IT solution capable of cutting order/transaction response times to under 10 milliseconds. We deployed around 200 Fujitsu Server PRIMERGY units and Fujitsu Software Primesoft Servers to enable high speed and reliability.
Benefits include:
processing speeds of 300 microseconds – 3 times faster than the old system
capability to process up to 1.4 million orders/transactions per minute

Mobility technology update - Nordic Investment Bank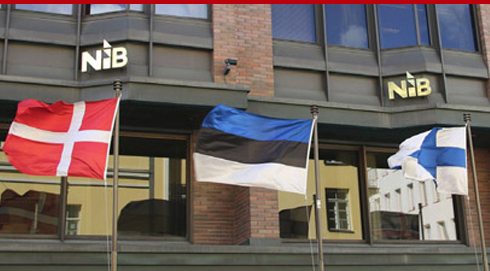 For the Nordic Investment Bank, we delivered a mobile solution that enables flexible and secure working. Our mobile device management service supports 250 users in the Nordic Investment Bank and its sister organizations Nefco and NDF.
Benefits include:
24/7 multi-language service desk support for 250 users
SIM cards can be instantly locked 24/7 anywhere in the world to prevent data leaks

Data center infrastructure upgrade - State Bank of India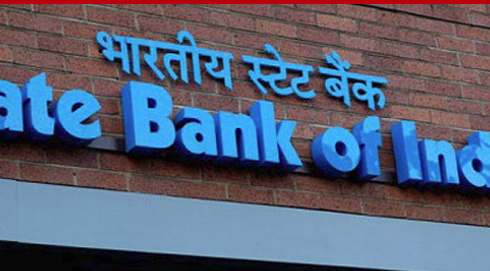 For the State Bank of India, we centralized distributed architecture spread across multiple locations, into one data center to deliver total data visibility and near instant cheque clearing.
Benefits include:
real-time data analysis reduces the time taken to react to market change
enhanced productivity and improved management of the cheque truncation system


Top of Page