Table of Contents
Environmental value—a keyword in today's society
Unlike conventional fossil energy sources (oil, coal, and natural gas), renewable energy sources or green power, such as solar and wind power, have added value because they do not emit carbon dioxide that is considered to be a factor to cause global warming. This added value is called environmental value.
In recent years, manufacturers have been required to introduce life cycle assessment (LCA)1 and to acquire environmental labels that inform purchasers how their products and services reduce environmental impact. There is a trend toward establishing rules to present or certify the history of recycled materials, which indicates whether or not the materials derived from recycled resources are actually used. In this sense, there are high expectations for the reliability of the history of recycled materials.
1

Life Cycle Assessment (LCA): A method for quantitatively calculating the environmental impact of products and services over their life cycles, from procurement of raw materials, production and distribution, to disposal and recycling.
In addition, more advanced environmentally conscious design is required for fiber-reinforced plastics (FRP), which are increasingly used in transport field such as aircraft and electric vehicle. As a result, both the government and the private sector have been moving toward regulating waste disposal and developing recycling technologies.
Against this background, environmental value has become an important keyword in today's society.
Environmental value creation platform jointly launched by Teijin and Fujitsu
Against this backdrop, Teijin and Fujitsu are working together to realize an environmental value creation platform. The platform has the following two features.
Fujitsu's block-chain technology is used throughout the value chain to collect and trace environmental impact data such as greenhouse gas emissions, thereby improving the reliability of the environmental value of recycled materials.
By providing manufacturers who design products using recycled materials with proof of the source of the recycled materials and data on environmental impact, such as greenhouse gas emissions, manufacturers can promote the use of recycled materials and environmentally friendly design.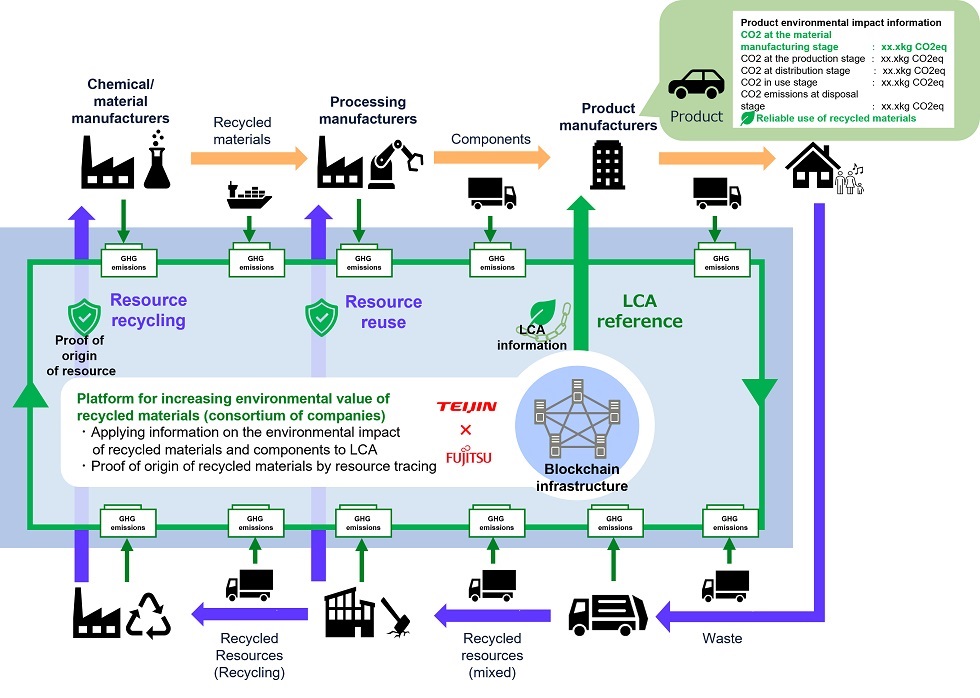 Aiming to create environmental businesses
We have reported on how environmentally conscious business is now required and what kind of platform Teijin and Fujitsu are working on to build to promote such business.
Finally, those in charge of the project will talk their expectations and enthusiasm for the future.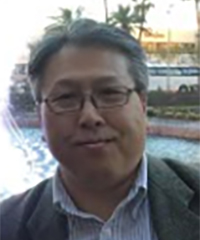 Norihisa Matsumoto, General Manager, New Business Marketing & Promotion Department, Teijin Limited
Co-creation, in which companies with different cultures and technologies work together to address social issues in new fields, is now commonplace, but in reality, it may be difficult to realize sometimes. However, we recognize that we have entered an era in which we must address these issues not only from perspective of our company but also from the perspective of whole society, so we would like to proceed while sharing the same perspective with Fujitsu.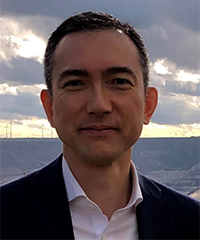 Mikio Saito, Senior Manager, New Business Marketing & Promotion Department, Teijin Limited
Fujitsu and Teijin is working together to leverage our respective strengths with the goal of creating methods of realizing a sustainable society in the chemical industry. We aim to spread this initiative not only to materials and services within our fields, but also to other companies in the same industry, other materials, and other applications on a global scale. We intend to contribute to the carbon management of recycled products by linking objects and their backgrounds, and converting into data.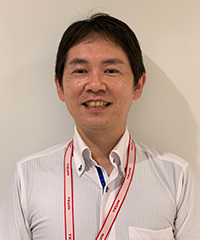 Ryota Hirakawa, Senior Manager, New Business Marketing & Promotion Department, Teijin Limited
As environmental issues become more important into the future, we would like to realize this platform to contribute to solving social issues by visualizing the circulation of goods and recycling more products. We believe that the support and participation of many people, not just us, is essential to make this project successful, so joining of people who are interested is welcome.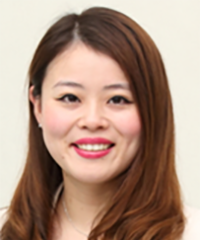 Aya Sasaki, Senior Manager, Chemical Industry Division, Manufacturing Business Division, Fujitsu Limited
The collaboration between Teijin and Fujitsu began with a mutual understanding of each other's corporate philosophy and vision. In the current trend that companies are required to promote environmentally friendly design, we will proceed with this joint project to solve social issues by promoting the use of reliable recycled materials by connecting the arterial and venous value chains. In order to realize this concept, we believe it is essential to collaborate with all companies in the value chain. We would be happy to hear from you if you empathize with our vision for this initiative.
Shota Wada, Division Sales Enablement DX Business Consultant, Business Operation & Sales Enablement Division, Fujitsu Limited
This is a challenging initiative to solve two major issues at once through collaboration with customers: carbon neutrality3 to realize a decarbonized society, which is a common issue worldwide, and the circular economy4, which solves waste disposal and resource depletion issues.
Teijin has expertise in developing low-carbon recycled materials from waste. Fujitsu has experience in developing supply chain systems and advanced technologies such as block-chain. We believe that the combination of two companies will create a synergistic effect of industry and DX and solve major social issues. We will do our best to achieve green transformation (GX) of society.
3

Carbon neutrality: Balancing greenhouse gas emissions and absorption

4

Circular economy: A new economic system that recycles resources by considering products that have been discarded as resources and utilizing them through recycling and reuse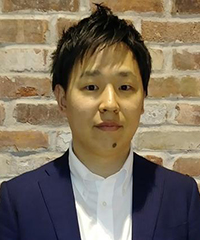 Yoshihiro Matsui, Sustainable Manufacturing Sustainable Transformation Offering Build, Uvance Division, Fujitsu Limited
In the context of the European Green Deal (a climate change initiative announced by the European Commission, the executive body of the European Union), the circular economy is a very important topic and one of the themes to promote sustainable manufacturing in Fujitsu Uvance. In response to the depletion of scarce resources and market expectations for ESG management5, companies have been promoting initiatives for recycled materials, but there are issues such as quality and stable supply. The successful key to this project is to create a mechanism to involve companies in waste distribution and create a stable supply network of high-quality recycled materials. In addition, creating new added value by utilizing traceability6 is also important. The two companies will continue to study the possibility of realizing a circular economy and a sustainable society.
5

ESG: An acronym for environment, social, and governance and considered that these three perspectives are necessary in management for a company to grow over the long term

6

Traceability: To trace products from production to consumption. Company's credibility increases by indicating when, where, and by whom a product was made.
Related Information