The spread of Covid has had a major impact on all events.
In the early stages of the pandemic, many events were postponed or held without spectators. More recently, venues have started allowing spectators in limited capacities and while maintaining social distancing. Restrictions depend on the country, region, and infection statistics, requiring event organizers to make decisions flexibly.
Fans want to have an immersive experience and enjoy events together with their family and friends as they did before. Of course, organizers would like to have as many participants as possible, which would increase both excitement and revenue. However, both organizers and fans must take infection control measures and adhere to restrictions set by local governments.
Under such circumstances, a development team at Fujitsu Technology Solutions GmbH stepped up to the plate. They used the Digital Annealer, a computer designed specifically for rapidly solving combinatorial optimization problems, to determine optimal seating plans for spectators in a stadium. They were able to increase the number of seats in use by up to 60% compared to a less sophisticated method while complying with social distancing requirements and still being able to accommodate varying numbers of people in different spectator groups.
We interviewed the development team in Germany and the business unit in Japan to find out how this technology came about and how the Digital Annealer can be used to benefit society.
Contents
The idea of optimizing seating plans was born out of a quest to use technology to contribute to society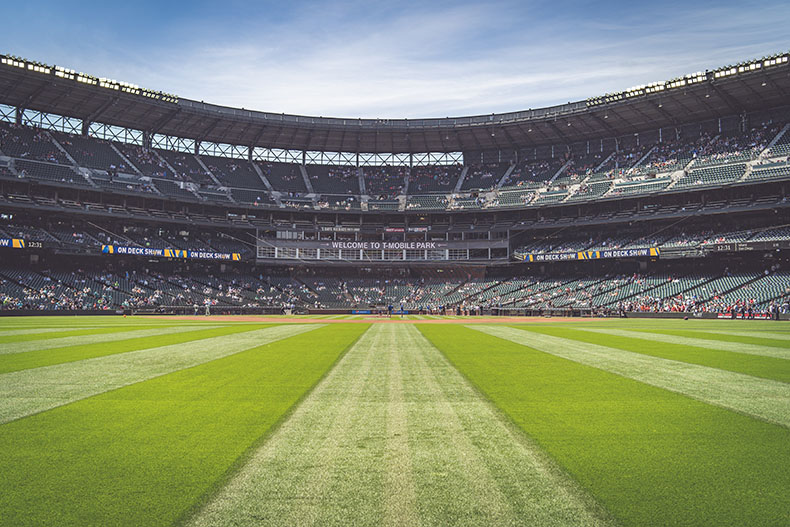 ――The seat allocation optimization system was developed in Germany. How and when did this project come about?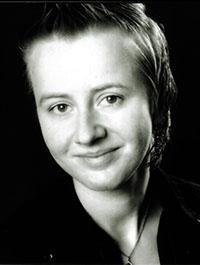 Anne-Marie: The first idea came to us in June 2020, during a meeting in which we were discussing how Fujitsu can contribute to society in response to Covid. It started out as an internal system to optimize seating plans in the office to ensure the safety of our employees.
Around that time, organizers of various events were required to take infection control measures, such as arranging seating plans in line with social distancing guidelines. They were required to space out spectators' seats so that there were a specific number of empty seats to the front, back, left, and right of seats that individuals and groups were assigned to. Friends and family can sit together, but those groups have to keep their distance from other customers.
When venues use a simple pattern-based method to determine seating plans, despite the organizer's wishes to seat as many fans as possible, they could only use 50% of the seats.
When we heard about this, we wondered whether we could apply our seat allocation optimization technology to large venues such as stadiums. In early July, a month after our initial idea, we reached out to clubs in Germany's Bundesliga football league with our solution.
―― I see, so that's how testing started as such a fast pace.
What did you focus on during the development process, and what challenges did you face?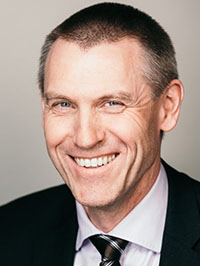 Fritz: We knew that spectators would prefer to select their own seats when they buy stadium tickets rather than having seats automatically assigned to them based on how many tickets they purchase. We had to adapt our optimization process to accommodate these customer preferences.
It was important to us for family members to always be able to sit together since we know it's a better experience when you watch games with family. Under Germany's infection control rules, members of the same household were allowed to sit together.
Our challenge was that the number of people in a household group can vary. Looking at stadium seating data from the prior year, we saw that spectators may come alone or in groups of two or three. The data showed that it would be ideal if spectators could choose to buy tickets for one to four people, so we needed a system that would be able to allocate seats for groups of various sizes.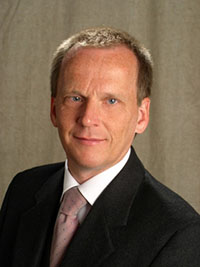 Andreas: Even if the seat allocation optimization system facilitates social distancing, security guards have to patrol the stadium to make sure that spectators are actually sitting in their assigned seats. Although this isn't the responsibility of the optimization system, to assist the security guards, we also developed a system that uses AI image recognition to automatically detect if spectators deviate from the designated seating plans.
An experiment in Germany heralded a breakthrough in balancing entertainment and infection control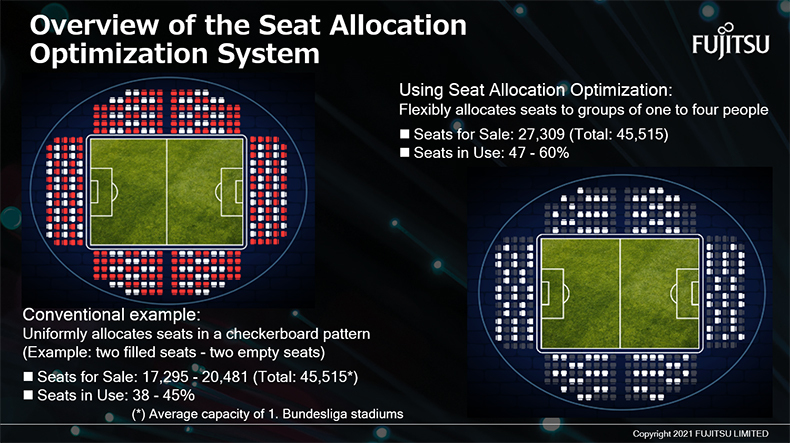 ――What were the results of the experiment?
Anne-Marie: The simple checkerboard pattern that venues were previously using assigned two adjacent seats sandwiched by empty seats directly to the front and back, as well as three empty seats on either side. This seating plan meant that those who came alone had one extra seat beside them, and one person in a group of three would have to sit apart from the other two. This limited occupancy to 38-45% of the total seats.
In the demonstration experiments conducted at the Berlin Olympic Stadium (used for soccer) and at Nürburgring (which hosts the F1 Grand Prix), using our seat allocation optimization system increased occupancy by 47-60% while still adhering to restrictions. For the Berlin Olympic Stadium, we saw a 58.6% increase.
By using this system to provide a safe and comfortable spectating environment, many fans can attend and may become repeat visitors.
――Has this system been used elsewhere?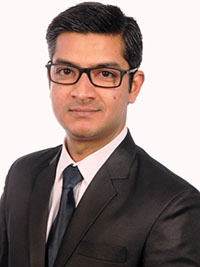 Abhishek: Yes.
This system can be widely used for any events with assigned seating, such as concerts and plays. It can also be used to maximize social distancing and limit the number of visitors.
Even after Covid restrictions are lifted and social distancing is no longer required, it can be deployed to maximize seat utilization for group reservations.
What the Digital Annealer and combinatorial optimization technology can contribute to society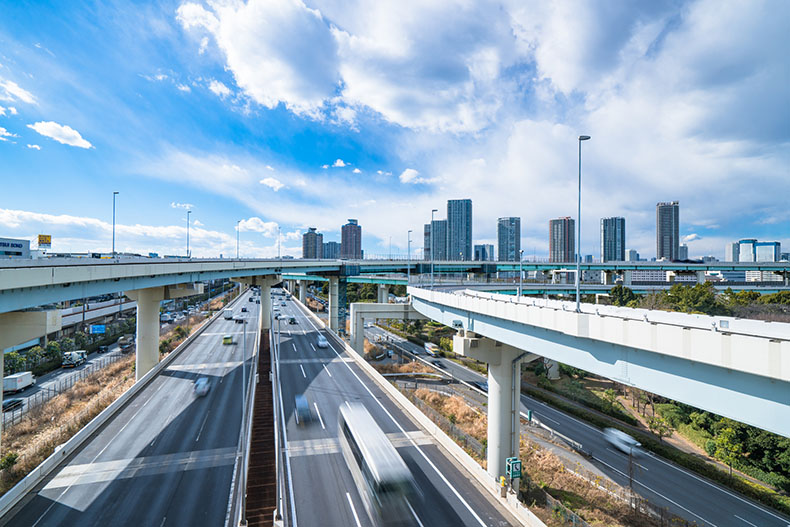 ――Thank you for talking to us about the seat allocation optimization system. Could you tell us more about the Digital Annealer?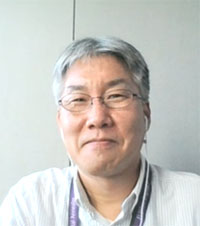 Kazuhiro: General purpose computers such as personal computers and servers have a wide range of uses, but there are limits to how much we can improve their performance. Therefore, there is a great deal of interest in domain-specific computers, which specialize in specific applications. The Digital Annealer is a computer that was designed to rapidly solve combinatorial optimization problems using a technique called annealing. It was developed to solve problems that would be too time-consuming for a general purpose computer to solve for practical applications.
――In what fields is this technology being used?
Kazuhiro: The four main industries that currently use this are drug discovery, finance, transportation and logistics, and the development of new materials.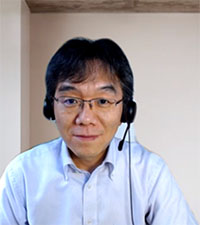 Toyoo: In drug discovery, we are collaborating with PeptiDream Inc. to discover and develop medium molecule drugs. As molecular size increases, it becomes more difficult for conventional computers to search for stable structures in the process of narrowing down drug candidate compounds in vast compound libraries. So, we developed the technology to search for stable structures with high speed and accuracy by roughly narrowing down candidates using the Digital Annealer, and then using high performance computing (HPC) to calculate the results with high precision.
Satoshi: In the finance sector, we are working with MELCO Investments Inc. When putting together a stock portfolio, using our Digital Annealer provides an advantage over conventional computers because it can solve combinatorial optimization problems while recombining selected stocks.
Toyoo: Our biggest focus at the moment is optimizing transportation and logistics, for which we conducted a demonstration in collaboration with Toyota Systems Corporation. When companies procure parts from over 100 suppliers and distribute them to dozens of factories through several relay warehouses, there can be over three million possible distribution routes. By using the Digital Annealer, we can determine the most optimal routes and reduce transportation costs. Since this also reduces CO2 emissions, it has a positive impact on the environment as well.
――The positive impact it can have on environmental issues is also very important.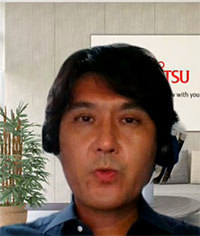 Satoshi: Yes. I believe transportation and logistics has the most demand in terms of finding solutions to social issues and improving business efficiency. In the long run, this technology can help solve issues such as the dwindling labor force (which means fewer truck drivers) and the need to reduce CO2 emissions. I feel that corporations are becoming more conscious of Environmental, Social, and Corporate Governance (ESG) criteria. When I talk to customers, I notice that our conversations increasingly turn to environmental and labor issues.
Kazuhiro: One key phrase we'd like to focus on is "total optimization." As the Digital Annealer technology improves and is able to solve larger problems, issues that we have so far been optimizing individually can be optimized in a more comprehensive way.
For example, we can think of individual drivers using current car navigation technology to find the shortest possible routes as individual optimization. Once autonomous driving technology advances to the point where we can track the location of every car in real time, all the cars in entire cities will be able to reach their destinations in the shortest possible time without causing traffic congestion. This would be the total optimization of transportation and logistics.
On the environmental front, we may also be able to use the Digital Annealer to search through a vast array of materials to discover new materials that could replace plastics and iron.
The Digital Annealer technology has the potential to help us solve a wide variety of the social issues that we face today.
It has been almost three years since the launch of our Digital Annealer service. This interview has showed us that the technology and the use cases are steadily evolving.
By using technology, we can quickly reach the most optimal solutions.
Problems that were previously considered to be impossible to solve can surely be solved in the near future.
Fujitsu's challenge continues. Please stay tuned.
Related Articles