130,000 people around the world are active in the Fujitsu Group. As part of our efforts to transform ourselves for the resolution of social issues, we proudly hosted the Fujitsu Learning Festival 2021 for all our employees globally and their families to enjoy simultaneously. Over five days, more than 30,000 people participated, but how did this project start and what did it bring about? Here we look back on the Fujitsu Learning Festival 2021 and the meaning of the event.
Contents
A Festival Pursued Among Diverse Working Styles
To learn everything about the Fujitsu Learning Festival 2021 from planning to the operation, we spoke to Yoshiko Suematsu and Yuzo Yamada, the two people heading the event. How did these two feel at the center of the project while preparing for the Fujitsu Learning Festival 2021? We first asked them about what went on behind the start of the project.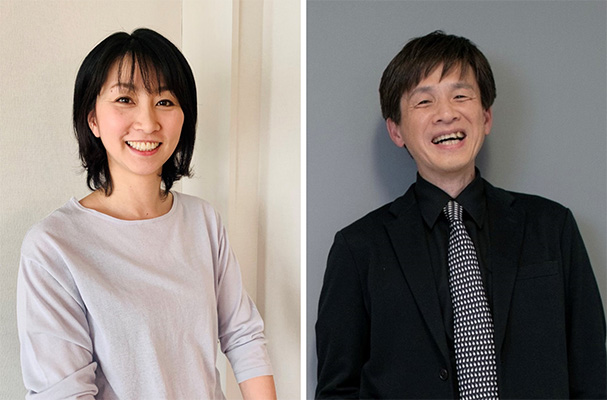 Suematsu: From April 2020, Fujitsu introduced a new job-type personnel system, and overhauled the training policy. To upgrade ourselves to resolve social issues, we switched from the traditional style of the company teaching employees to employees teaching themselves and the company providing support for that education. However, after checking the status quo of employees after half a year, although consciousness of personal strengths and learning according to career goals increased, more than half of the employees still had not grown accustomed to such learning. From there came this festival to promote autonomous learning. From the standpoint to make learning actually fun, we decided to hold a global festival for them to enjoy with their families that would surpass targets and the borders between countries and borders separating inside and outside the company. On top of that, we proceeded with SDGs as our main theme.
Four Events Worldwide for Employees and Their Families to Participate in Simultaneously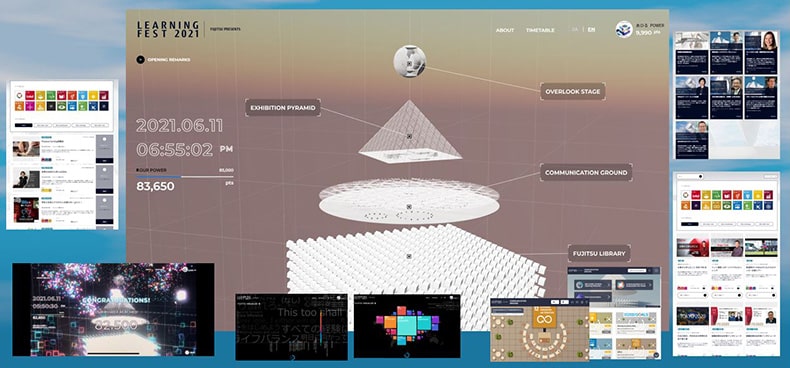 The Fujitsu Learning Festival 2021 took place over five days. What kind of events did the many employees and their families participate in?
Suematsu: The festival was announced through the company newsletter, e-mail, and email newsletters and 36,847 people participated, exceeding our goal of 30,000 people.
Yamada: There had never been something like this in Fujitsu, and 41 countries including Japan accessed the events. The number of site visits also exceeded 180,000 and we could feel everyone's deep interest.
Suematsu: During the online Fujitsu Learning Festival 2021, four different events took place. Fujitsu executives, outside influencers, and other prominent figures were invited to watch the streaming of the "Overlook Stage" online seminar. Mainly employees followed the theme and carried out the "Exhibition Pyramid" which introduced the sessions, workshops, and projects. Borders between countries and organizational walls were surpassed in each themed room to enjoy interaction with our diverse Fujitsu employees at "Communication Ground." Lastly, you could get to know Fujitsu's diverse workforce, projects, and initiatives at the "Fujitsu Library." You could see the excitement surrounding each event's contents. At the president's lecture during the "Overlook Stage," other than the five minutes at the start, the time was spent doing Q&A with the employees and it became a place for an interactive dialogue between foreign and domestic employees. At the "Exhibition Pyramid," rather than learning about things directly connected to work, content related to daily life and linked to SDGs such as "Reiwa Period Dental Precautions" and "Supporting Workation! The Future of Okinawa's Tourism," "What is Digital Transformation According to Digitally Advanced Countries?" gained much popularity. "Communication Ground" served as a stage for global conversation and casual communication was exchanged.
Yamada: For the Fujitsu Learning Festival 2021, we prepared content that was not only for employees, but for their families to also enjoy. Through online cameras, we saw many up close with their families, but it was an impressive heartwarming sight. It was very touching to later hear voices saying, "I enjoyed it with my children," or "My mom joined in on answering quizzes, too."
Each Employee was Key to the Project's Success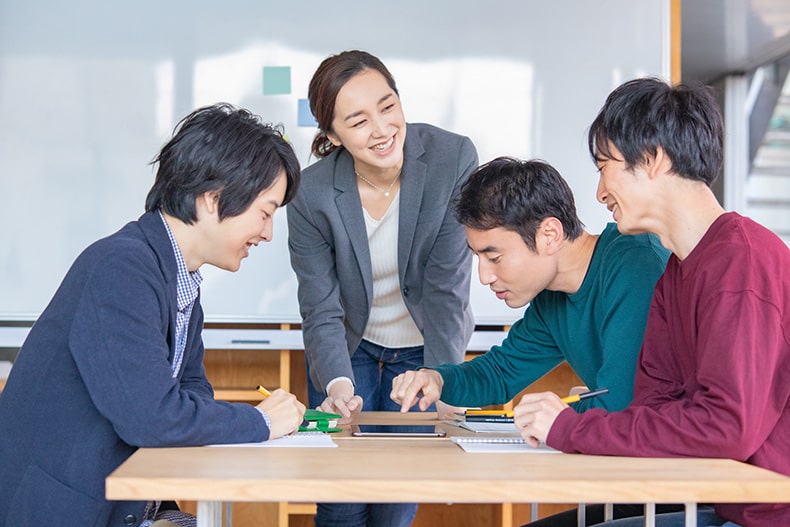 Through the Fujitsu Learning Festival 2021, what kind of changes were brought about within Fujitsu?
Suematsu: Fujitsu Learning Festival 2021 was Fujitsu's first event with a global aim. By having the chance for Japan to connect with our global employees and operations, many have gladly voiced that they learned something and felt motivated. Likewise, there were several positive comments coming from outside Japan, too. There were also comments that they felt it was refreshing to have their families participating in the event as well.
Yamada: Several participated and engaged in active interactions, and I fully realized the power of the employees who put their effort forth for the Fujitsu Learning Festival along with their regular work. Sixty sessions of the "Exhibition Pyramid" were completed and no one opted out of any of the sessions. More than 7,000 people participated in the sessions, which were formed with the intention of positively influencing the employees. I believe we could feel the diversity and hidden strength of Fujitsu's employees.
Evolution of Learning Spaces for an Even Better Society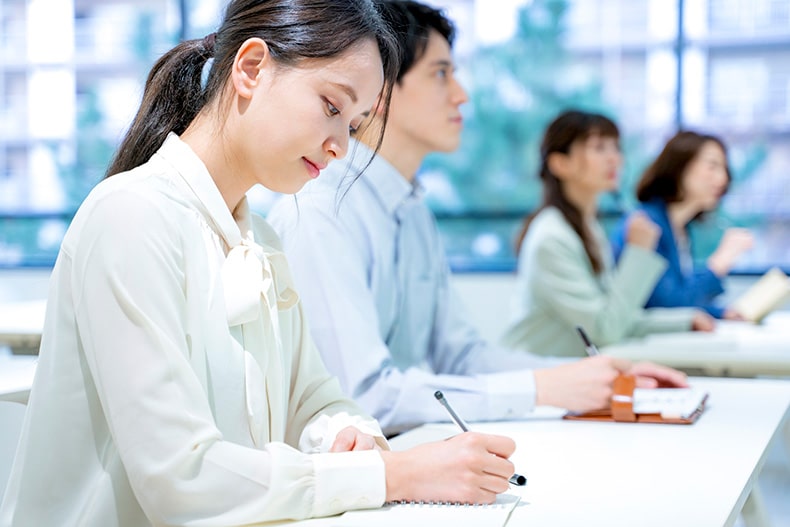 The Fujitsu Learning Festival 2021 was a massive success and brought about awareness of global learning. What kind of prospects can be expected from here on?
Suematsu: We plan on holding the Fujitsu Learning Festival every year from now on. We will continue the favorable family-style participation from the first event, but we also intend to expand participation to those outside the company. Not only from the participation side, but on the hosting side too, we are thinking it would be good to invite Fujitsu's clients or employee family members as speakers.
Fujitsu Group's purpose is to make the world more sustainable by building trust in society through innovation. For that, we wish for our employees to live their lives freely and for us as an organization to facilitate a good cycle. The Fujitsu Learning Festival 2021 was one more step toward that purpose as we continue to challenge transformation.