<!-Subtext (optional)->
The Essential Hub for Smart Classroom
Teach, Inspire and Innovate
The Fujitsu Interactive Panel series is ideal for schools looking to leverage the latest technologies to present classroom material in an intuitive and visual manner. Compared to projector-based systems, the Fujitsu Interactive Panel offers unparalleled visual performance and fosters in-class collaboration by leveraging the full benefits of digital teaching and learning methods.
Fits classrooms of all sizes, with 3 dimensions ranging from 65" to 86"
Wireless multi-device connection that seamlessly mirrors presentation
Modular design and future-proof upgradability to reduce upgrade time and costs
Designed to international standards; robust and reliable for daily teaching use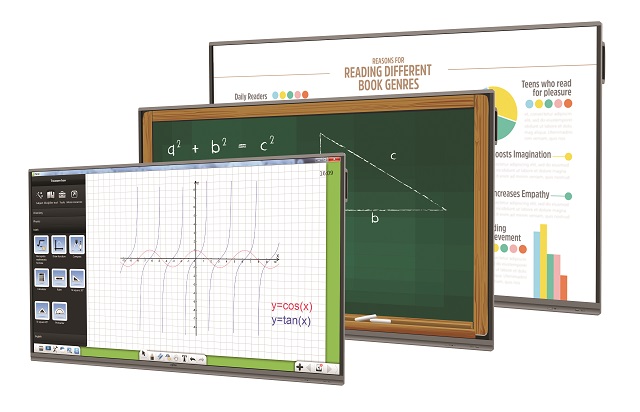 Interactive Panel Success Story
Lam Tsuen Public Wong Fook Luen Memorial School fully integrates electronic learning and teaching habits with Fujitsu Interactive Panel, transforms traditional classroom to an interactive and engaging environment.