Archived content
NOTE: this is an archived page and the content is likely to be out of date.
IoT and Data Analytics
Data and real-time access to information and insights are crucial to creating a modern, forward-thinking business. And the best way to get it? Through connected devices. And to help you get the data from the devices, we provide a range of applications that can power and get value from IoT-generated data.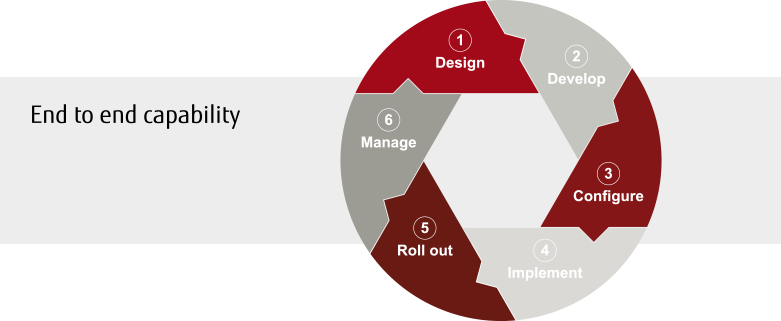 In addition, our Application Development and Integration services ensure you get a smooth and efficient integration.
Data scientists and application developers can use our tools to analyze and visualize sensor data. And they have the freedom to analyze it in a way that best supports business requirements and decision making objectives. We provide toolkits from open source foundations, strategic partners and our own deep learning groups. These provide a range of essential capabilities including.:
Streaming analytics

Machine learning

Big data analysis
We support both Java and Microsoft development frameworks. So, you can create IoT enabled solutions which integrate with your key business applications.
Our network of Global Delivery Centers give you a pool of technical resource. And you can use this to support your solution, and your data analysis.
Our Fujitsu Cloud Service K5 services include:
Business workflow and integration through RunMyProcess

Application development and deployment with CloudFoundry

API management with Apigee
---
Fujitsu Insight Materials
---
Top of Page