Opening innovation for people and the planet
Join us at MWC 2023 in Barcelona from 27th February to 2nd March and discover our latest innovation in network technology for a better connected and more sustainable future.
In a world full of challenges, it's more important than ever that our people and things are connected. We must tackle business and societal issues simultaneously and create opportunities together to a create a world where we can all thrive. We believe that connectivity is at the heart of our journey towards a more sustainable and prosperous future.
Highlights from the Fujitsu booth – Hall 4, Stand 4E20
Visit the Fujitsu booth to discover how we are opening up new possibilities for business and society by applying secure network technology for a better connected world. Our innovation will help you: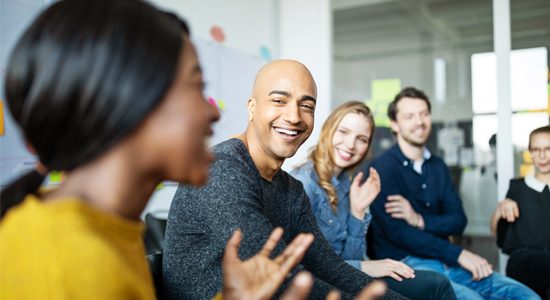 Tackle business and societal challenges simultaneously
Through Fujitsu Uvance, our innovative solutions that address business challenges and solve societal issues, we will show you how you can transform your business to contribute towards a more sustainable world, whilst simultaneously ensuring business growth.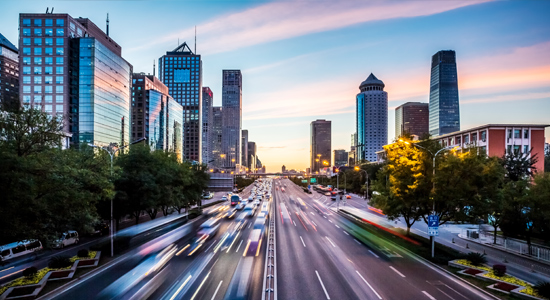 Create a world without borders
Connectivity is the engine to help enterprises move forward for digital transformation. It's happening all over the world as the network evolves in a more flexible and open way. Experience our latest end-to-end network solutions to make the borderless world possible today, not in the future.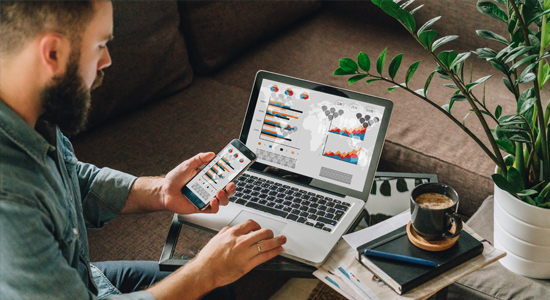 Secure your open network
Key to a successful deployment of open network technology is building a network that you can trust. Learn about our endeavor and services for building a secure network for a safer society.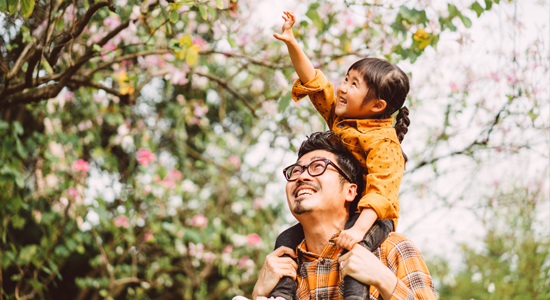 Build a sustainable future
Our purpose is to make the world more sustainable by building trust in society through innovation, and our network technology makes this possible. See how our network solutions contribute to reducing CO2 emissions while keeping the best performance and flexibility.
Discover more at Fujitsu Booth
Fujitsu Virtualized CU/DU
With the spread of 5G, the applications of wireless communications are diversifying, which leads to the rapid increase in the number and types of terminals connected to 5G network. Fujitsu virtualized CU/DU (vCU/DU) enables parallel processing of virtualized base stations and edge applications on GPU hardware resources in an all-in-one configuration that allows each function to be built on the same server. This solution supports mobile communications carriers and service providers to build 5G networks with great performance (high-capacity, low-latency, massive connectivity). It also enables various digital services to deliver extremely rich user experiences by using innovative technology such as holography and extended reality (XR). Our network solution is a foundation to build a borderless world, seamlessly connecting the physical and digital environments and create a better-connected world and a more sustainable future.
Service Management & Orchestration (SMO)
Fujitsu has advanced RAN control technology that incorporates AI and machine learning (ML) in the RAN Intelligent Controller (RIC) to rapidly optimize base station settings in the wireless network. This technology dramatically reduces power consumption by flexibly changing and streamlining operational resources in response to changing traffic volumes over time and locations. In addition to reducing power consumption, the technology can also maintain the quality of communication services to maximize user satisfaction by optimizing the network based on individual QoE (Quality of Experience). We will contribute to realizing a more sustainable society while making people's lives more comfortable.
Radio Unit
Toward 2030, ICT infrastructure will evolve to process massive volume of data at high speed, linking physical space with services in the digital space. Fujitsu  has a long history of delivering reliable network devices around the world playing an important role to lead driving Open RAN ecosystem and technology. Our highly efficient and reliable RUs deliver higher performance with less power consumption. We will contribute to solving future societal issues through our technology innovation.
5G Open RAN Security
Open RAN offers benefits like supplier diversity, cost reduction, faster deployment, new revenue, and improved performance while fostering innovation and promoting competition. Despite the misconception that it's less secure, Open RAN's diverse supply and open interfaces actually improve security by allowing for the discovery of vulnerabilities and fixing them faster than closed systems. A diverse supply chain also allows for the selection of independently tested components that can avoid a single point of failure compared to closed systems. Fujitsu offers cybersecurity consultancy, 24x7 managed security services, PMO support to manage network vulnerabilities, and 24x7 technical support to minimize network risk levels.
Network Trust
With the spread of metaverse and Web3, our business and social activities is expected to shift from real-centric to digital-centric and will be conducted in cyberspace. These current virtualized and cloud-based systems pose a significant challenge to utilize Robust Geolocation. Fujitsu is developing technologies to enhance trustworthiness of those activities in cyberspace under the concept of "Trust-Enhanced Networking".
Networks in 2030 - 6G for the Digitalized Future Society
Fujitsu presents 2030 Vision –the Digitalized Future Society-- in terms of network technologies and its elemental technologies. The more digital technologies are adopted by industries and society, the clearer the future shape of society becomes. Fujitsu will continue to engage in developing innovative technologies such as open & disaggregation, intelligent network, and green technology. Especially, disaggregated computing is the key technology, which enables high-speed and highly efficient processing owing to optimal and flexible configuration based on required resources. These technologies will drive customer success and realize the digitalized future society.
5G Packet Optical Transport Solutions for RAN connectivity
The 5G Packet Optical solutions toolbox provides an innovative transport portfolio for Communication Service Providers (CSPs) and Mobile Network Operators (MNOs). The packet optical transport toolbox enables CSPs and MNOs the ability to scale capacity while minimizing required fiber at the RAN and network edge. Options include transport optimized for centralized and distributed RAN (CRAN and DRAN) at macro cells, small cells, in-building, venue, access and aggregations sites. These smart platforms offer smart xHaul connectivity and edge networking for low latency applications and rapid deployment with centralized management.
Fujitsu and IOWN Global Forum
Innovative Optical and Wireless Network (IOWN) is the concept that envisions a new communication infrastructure to realize sustainable society. Fujitsu is an active member of IOWN Global Forum, offering a wide variety of wireless and photonic network solutions and services ready today and to empower a coming smarter world.
Uvance
Our innovative solutions that address business challenges and solve societal issues for a more sustainable environment, for the wellbeing of people, economic growth, and prosperity. Join us at our booth to discover how we are co-creating with customers and partners using unique technologies and innovative solutions underpinned by 5G and edge computing services to solve societal issues.
Please don't miss our 90 minutes session
"Network Trust - how to securely connect cyber world to physical world"
running on Wednesday, 01 March, 09:30 – 11:00 CET in Theatre 3, Hall 7
This is an opportunity for you to reimagine a new, more sustainable future for the industry.
Talk to us. Together we make it happen.
Find out more about Fujitsu's extensive global network capability here.