The journey to becoming a digital business is anything but simple. Navigating big data, the Internet of Things (IoT), social media and process orchestration whilst leveraging new delivery platforms such as cloud and mobile turns out to be highly complex. As IT and business leaders recognize the challenge, the approach to modernization and transformation can be daunting. In order to digitalize with confidence, you need to be able to balance traditional ICT and digital innovation.
+++ The balance between traditional ICT and digital innovation has just become easier:
For an even better workload fit, we designed two more systems that are just the right choice to set up you infrastructure:
The all-new PRIMERGY TX2550 M4 and the latest generation PRIMERGY RX2520 M4. Find out more here +++
FUJITSU Server PRIMERGY M4 Generation
The journey to digitize your business is anything but simple. To find the right way you need to guide your business through the world of traditional ICT and digital innovation. Ease your life – let us walk side by side.
The impact of a digitalized world on data center infrastructures
Since all the new technologies can hardly shift by turning the switch, one of the key challenges organizations face is defining how to use a mix of cloud based services and infrastructure technologies to deliver both new digital solutions and to modernize their existing backend systems. In a digital world, organizations need to gather, transport, process and store data, ensuring the business has the agility to act and deploy new solutions, yet ensure governance and compliance is not compromised. All of this needs to be achieved whilst offering availability 24/7, across geographies, devices and eco-systems without privacy and security breaches. This will naturally have a big impact on the IT infrastructures in data centers requiring a transformation of server, storage and network landscapes. In essence, IT infrastructures need to become extremely adaptable to keep the pace of business transformations.
Servers: An important part of the digital transformation
Already today the Fujitsu x86 servers support companies in their digital transformation process on the road, in the water, on rails and up in the air. Fujitsu servers, services and solutions are deployed where you might not expect it. Do you use public transport? Through digitization and better networking, public transport can become more attractive. An important adjustment is for example the even better information of the passengers by means of real-time information. This is precisely the background for a project at Rhine-Sieg Public Transport Company (RSVG) in Germany. Nearly 300 regularly scheduled busses are on the road for RSVG. To make using the company's services more comfortable for nearly 30 million passengers annually, as well as improving security, the transport company has introduced a computer-supported transport control system. Visible characteristics of the new intermodal transport control system (ITCS) are the electronic arrival boards at bus stops. Passengers can see exactly how many minutes remain until their bus is expected to arrive. People waiting to ride can also be informed in real-time about any possible breakdowns or unplanned delays. The basic elements of the reliable and high-performance platform are provided by Fujitsu PRIMERGY servers, as well as the accompanying ETERNUS DX storage system.
These are just a few of the many examples that we can mention here: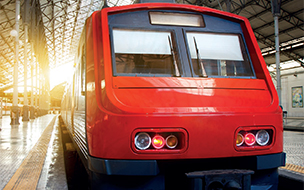 Comboios De Portugal (Trains of Portugal)
Transforming customer experience and minimizing fraud with a new ticketing platform. Fujitsu developed a bespoke software platform that acts as the hub for a new smart card system, minimizing the potential for passengers to travel without paying for the correct ticket.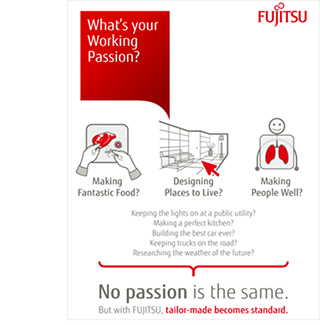 The ideal IT architecture for a digitalized world
The new server innovations from Fujitsu are following latest trends. PRIMERGY and PRIMEQUEST server featuring the latest Intel® Xeon® Processor Scalable family are the new foundation for secure, agile, multi-cloud data centers. The servers represent the biggest platform advancements in this decade. They are designed for exceptional workload-optimized performance and hardware-enhanced security. Designed for trusted data service delivery, the new systems are fueled by significant leaps in I/O, memory, storage and network technologies. This is why Fujitsu decided that tailor-made becomes standard.
New features optimized for different use cases

 More versatile performance to overcome data growth featuring the new Intel® Xeon® Processor Scalable Family

 Enhanced DDR4 modules with 1.5x higher memory bandwidth and up to 3 TB capacity

 Flexible configuration options, mix& and match of storage drive bays with great capacity and various RAID options for any requirement

 Consolidated management of converged infrastructures with new ServerView Infrastructure Management

 Prepared for technologies coming to market make them ready for tomorrow already today
Be flexible. With the right foundation.