Fujitsu WebArchitect - Product & System Configurator
The WebArchitect is the modern cloud solution for comfortable configuring of the FUJITSU products of any complexity - from client systems up to high-end IT landscapes. With WebArchitect you can create configurations quick and easy. Your cloud stored configurations are safe and can be reached from everywhere. WebArchitect always gives you access to the latest products and prices.
Link to WebArchitect for end customers (no Partner Account needed)
https://www.fujitsu.com/configurator/public
Link to WebArchitect for partners (Partner Account needed!)
https://www.fujitsu.com/configurator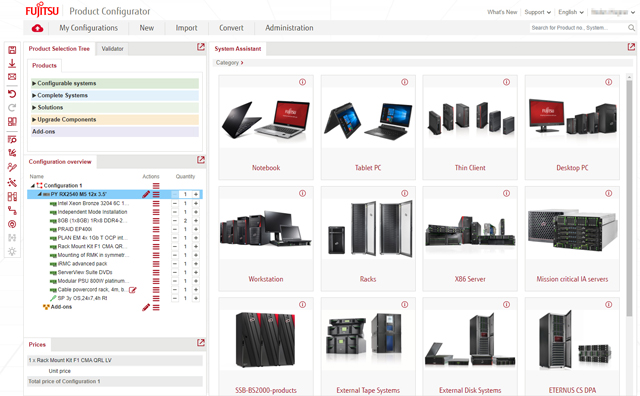 Documents and Quick Guide

---
Below you will find a collection of useful information about the new WebArchitect. Our Quick-Guide for an easy start with WebArchitect or the online help provides an explanation of all functions and also some Tips and Tricks for the migration from SystemArchitect to WebArchitect.



Videos & Turtorials

---
The following videos and turtorials will show you how WebArchitect works and how to use it to make your work even easier.
(MP4-Videos for download)



Trainings

---
In the Web Based Training you will learn how to start using WebArchitect, general functions and settings and how to configure a product. In the Advanced Training you will deepen your knowledge about options and assistants to configure more complex configurations and learn useful tips and tricks.
What's New / Release Notes