Simplify Digital Transformation
Learn how you can accelerate your ServiceNow digital transformation with the unique FUJITSU HXD approach
At Fujitsu, we strive to enable you to co-create your future and take advantage of all the opportunities of the digital age. Our co-creation workshops use Fujitsu's Human Centric Experience Design (HXD) methodology which allows us to create innovative concepts faster than could be achieved if people worked in isolation. In these sessions, our experts bring proven techniques and use cases to stimulate ideas and identify innovative ways of solving a new or existing challenge. We go further by combining Fujitsu Design Thinking with the capabilities of the ServiceNow platform and show you how quick and easy it is to convert your ideas to a real digital workflow. The outcome is a new way of doing business which delivers a better customer or employee experience at a reduced cost.
If you're interested in generating the creativity, imagination and inspiration needed to thrive on the digital frontier, we're here to help!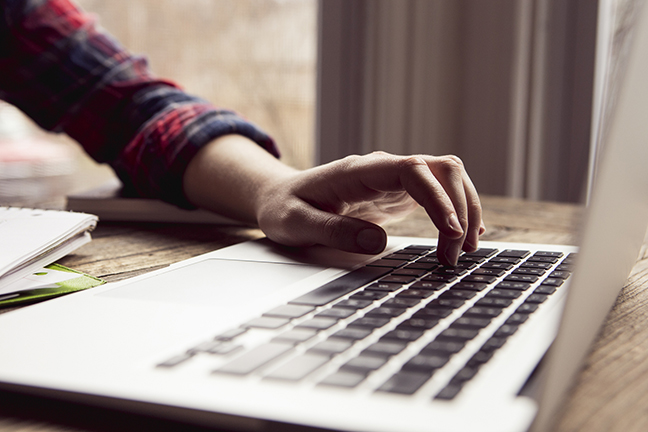 Learn more about how Design Thinking with Fujitsu & ServiceNow can benefit your organisation!
The business agility and efficiency benefits of digital transformation are clear but doing it can be complex and time consuming. We simplify the process for you with our service. Our business and technology experts work with your teams to identify the best way to digitally transform your business processes using our proven approach.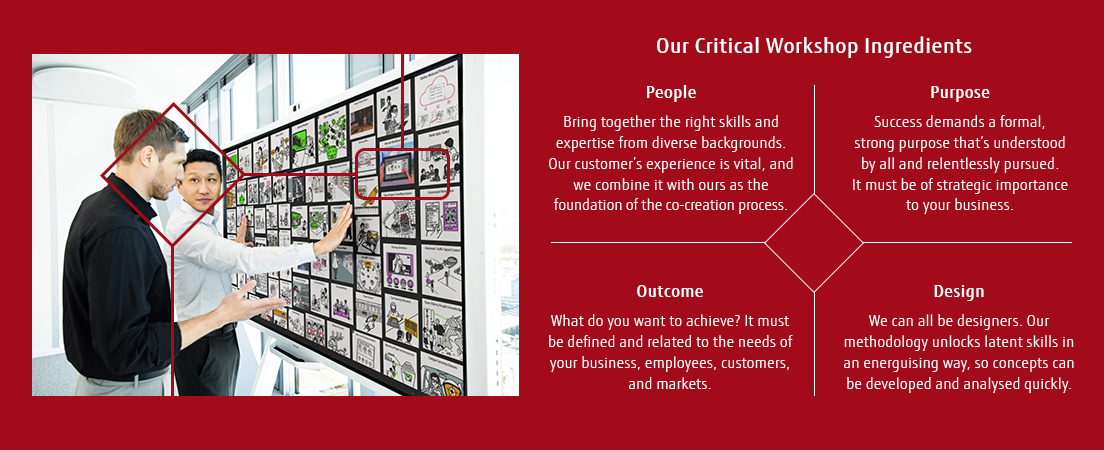 What are the benefits?
Design Thinking with Fujitsu & ServiceNow helps you to innovate faster, providing you a clear roadmap, business case and plan for next steps.

Get actionable results faster, with pre-formed ideation cards to spark creativity

Expert support with a unique understanding of ServiceNow

Create breakthroughs and revolutionise your digital strategy

Accessibility, with mobile, virtual and hybrid workshops available

Defined pathway to achieving objectives
Why Fujitsu & ServiceNow?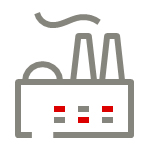 Industry aligned
Fujitsu has a long and reputable track record assisting organisations across many industries in overcoming their unique challenges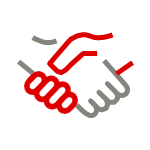 Distinguished partnership
As an Elite Partner we are leaders in offering development, co-creation, and co-delivery within the ServiceNow ecosystem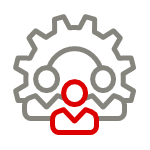 Experts in Systems Integration & Managed Services
As a Global Systems Integrator and Managed Services Provider, we offer unique insights, solutions and expertise that can benefit any situation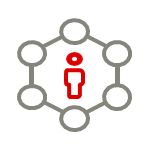 Customer centric
We are known for our customer focus and support Our focus is to build on our ability to manage the continual change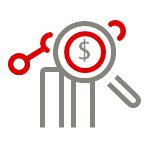 Maximise return on investment
Using our capability in business transformation and ServiceNow's insights, we can ensure your organisation makes the most of its digital investment
Vasanth Kandaswamy – Head of Portfolio & Alliances, Partner Business Solutions
"Our vision for the Partner Business Solutions Portfolio is to solve the business challenges of our customers using leading enterprise software packages such as SAP, ServiceNow, IBM Maximo, Microsoft Business Applications and integration platforms such as MuleSoft and Dell Boomi. We will do this by leveraging our industry expertise, accelerators and experienced consultants in an optimised and highly automated way."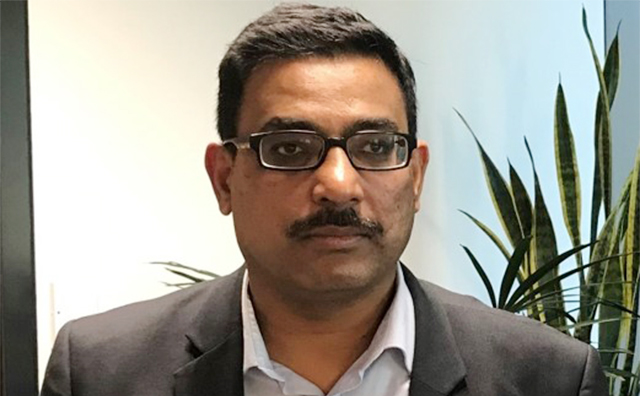 Get in touch
Let us assist you in solving your business challenges.
Thank you. We have received your request and will get back to you shortly.