Mobilising the Enterprise
Digital workplace: connect, collaborate and innovate
What's driving the pace of change in businesses today? Simple answer: people.
Mobile technology is dramatically changing our everyday lives. The proliferation of mobile devices, coupled with faster, cheaper and ubiquitous internet connectivity means it's never been easier to get online. While businesses may understand the benefits of a mobile workforce, making it happen can be difficult. It's one of the greatest issues facing businesses in the coming years, as the digital revolution becomes increasingly apparent. As a result, businesses are looking at how they balance cost reduction whilst innovating and maintaining their legacy environments.
We're seeing elements of the traditional 'workplace' dissolve as technology expands the ability for personalisation, connection and collaboration. From augmented and virtual reality (AR and VR) to robotics and wearables, we are beginning to see how digital innovation can change how we work. Take a look at our Digital Workplace Evolution white book and other insight papers below to see how this technology is already impacting workplaces such as hospitals and factories as well as business offices to provide value to workers and end customers alike.

As digital innovative thrives, more and more businesses are challenged with how they promote employee engagement and enablement by delivering a more consumer-like computing experience. CIOs and IT leaders need to consider developing a more social, mobile and data-driven work environment that can support their changing business needs.
Fujitsu helps it's customer to develop coherent workplace and IT transformation strategies which harness digital technologies to drive effective innovation. 
Insight from Fujitsu
Featured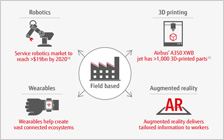 Digital Workplace Evolution
See how future-focused technology such as biometrics, AR and 3D printing are impacting business and get practical guidance to support your move to a digital workplace.
Download the white book >>


View infographic >>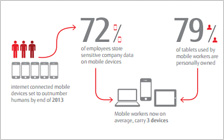 White Book for Mobilising the Enterprise
Discover the long-term mobility strategies for creating a digital workplace.
Download the Mobilising the Enterprise white book >>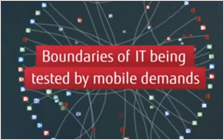 Achieving a Mobile Workplace
See how modern IT infrastructure helps achieve a truly mobile workplace and gets your business ready for hyper connectivity.
Watch the video >>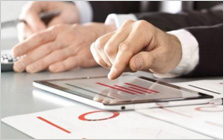 End User Analytics white paper
Find out how to get greater control of your digital workplace. Give your business the insight to make more informed, data-driven decisions, which lead to consistent customer experience.
Download the EUS white paper >>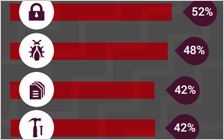 Bring Your Own Device white paper
Find out if BYOD builds a better, happier workplace and what the challenges are for IT leaders.
Download the BYOD white paper >>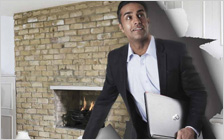 10 tips for data protection
Your guide to balancing workplace security with workforce productivity.
Download our top tips for data protection >>

Blog posts
Working with Fujitsu

Fujitsu's Workplace Anywhere securely connects people, data and applications, leveraging the best in consumer technologies. By taking a user-centric, personalised approach to the way you work, employees are more productive and empowered to innovate and create value. The result is an agile, digital and connected workforce. Discover more about what Fujitsu offers:
End User Services
Service Desk
Client Computing Devices including laptops, tablets and other devices
Fujitsu Cloud solutions

For more information, contact Fujitsu today.
What our customers say
Watch videos about how our customers are making the transformation to a digital workplace with Fujitsu and our partners:
To find out more about how Fujitsu has helped a range of business from across sectors and industries, visit our case study pages.
Top of Page