<!-Subtext (optional)->
The Ideal Choice for Mobile Networks
Open RAN
Open for Innovation
The need for 5G services is more and more urgent, and mobile operators face increased pressure to complete their rollouts. To succeed, they need faster innovation, easier deployment, simplified operations, and a more competitive vendor ecosystem. Open RAN will meet these needs, providing greater choice, flexibility and agility for mobile network operators racing to deploy 5G.
Built on our RAN Expertise and Commitment to Open Networks
The Fujitsu Open RAN solution is built upon our history of commercial RAN deployments and longstanding commitment to open networks. The solution encompasses O-RAN-compliant hardware, software, and systems integration. Not only is the Fujitsu Open RAN solution a best-of-breed technology offering, it's backed by best-in-class Fujitsu expertise in design, deployment and operations. Fujitsu Open RAN helps operators to speed service introduction and innovation, improve supply chain security, and reduce network OpEx and CapEx.
Open RAN and vRAN may look similar at first glance, but careful comparison reveals that O-RAN has a lot more to offer. While both types of radio access network offer the flexibility of commercial off-the-shelf hardware, O-RAN has several key advantages for service providers.
Watch the video to discover more.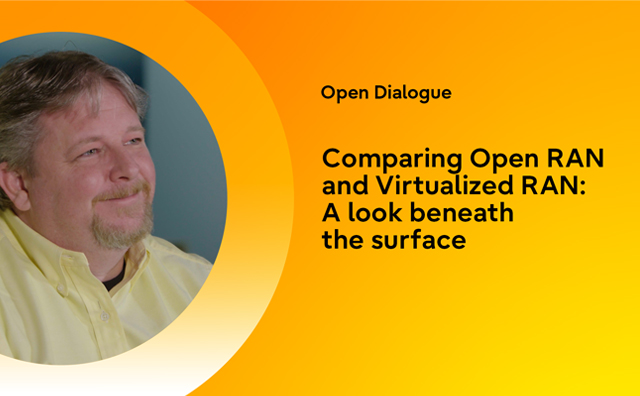 Learn More About 5G Networks and Digital Transformation
Find the perfect solution for you
Contact us to discover how Fujitsu Network Communications could transform your organization