This is a time for dynamic resilience in Financial Services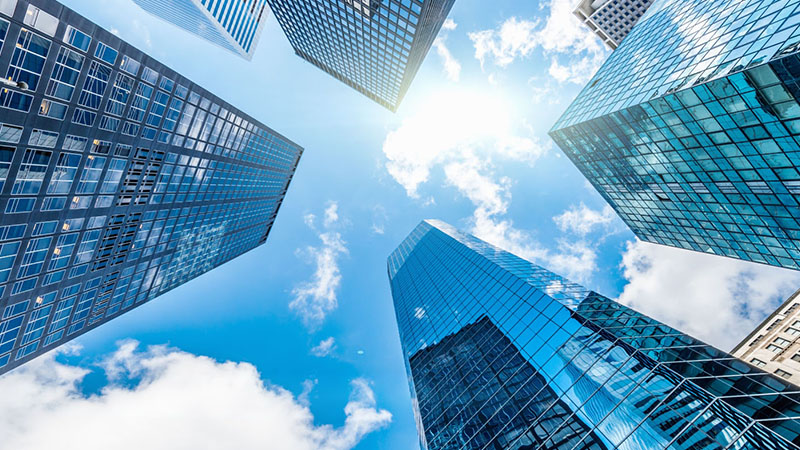 Fujitsu, Oracle, and you - enabling dynamic resilience in Financial Services, for recovery and beyond.
The events of 2020 have given us time to stand back and reflect on what really matters; people, society, cooperation, and a determination to improve how we live, do business, and secure the future.
Digital capabilities are now an important element in our resilience as a civilization and are key ingredients in transforming reactive enterprises into proactive ones. It's important to learn from events, mistakes, and successes to ensure that society is more resilient today and more importantly, in the future.
That's why we work closely with Oracle to provide customers with cloud infrastructure which embeds resilience at the heart of their enterprises, and enables them to leverage the power of Oracle applications and a highly secure digital platform to achieve agility, dynamic performance, cost savings, and increased productivity as well as enable new ways to go to market. This is what we call dynamic resilience.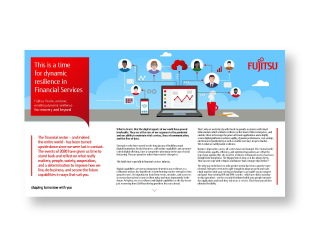 This is a time for dynamic resilience in Financial Services
At Fujitsu, we see resilience and digital capabilities as the key to not just recovering from 2020 but driving growth in the years ahead. Learn more on achieving dynamic resilience with Fujitsu and OCI.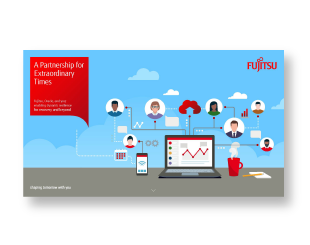 Fujitsu, Oracle, and you; a Partnership for Extraordinary Times
Check out our brochure to learn how Fujitsu and Oracle enable financial institutions to streamline their processes, speed their decision making, and protect their core activities from risk.
Dynamic resilience for the new dynamic normal.
2020 has focused minds on accelerating digital transformation across the Financial Services Sector and Fujitsu is ready to speed your journey. The right cloud allows you to be flexible and achieve the right balance for your business objectives and your people. So the question for financial services firms is – what do I do now?
Check out this insight guide and learn more from Fujitsu specialists about the relevance of the right cloud as key to dynamic resilience.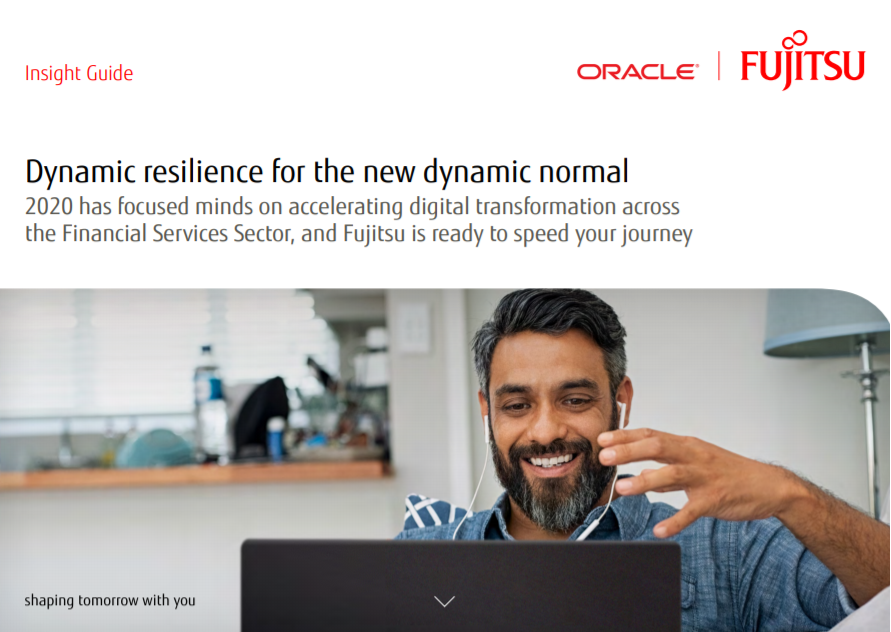 Fujitsu Oracle Cloud Collateral