Archived content
NOTE: this is an archived page and the content is likely to be out of date.
Business Centric Infrastructure
Your business goals define your IT
The evolving nature of every business means changes, enhancements and upgrades to its data center infrastructure. Businesses are finding data center upgrades to be not only disruptive but also costly. There is a constant need to re-train and re-skill data center staff in order to effectively manage applications whilst ensuring data availability, security and energy consumption optimization. Not to mention maintaining compliance and service level agreements.
Insight from Fujitsu
Featured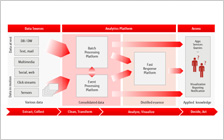 Free Your Analytics From Paralysis white paper
There are organizations that feel paralyzed in their business operations. Analytics can help, but without the right infrastructure, paralysis persists.
Download >>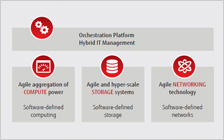 Software-defined Data Center white paper
Discover for which usage scenarios this technology trend works best and which platforms are ideal for building a SDDC.
Download >> (1.33 MB )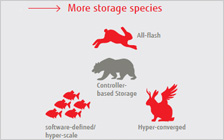 The new Storage Zoo white paper
New usage scenarios have triggered the emergence of several new storage 'species.' Take a look at the new storage animals to get an idea which technology best fits your business and infrastructure needs.
Download >> (1.08 MB )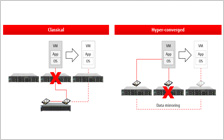 Hyper-convergence: worthwhile or nonsense?
What's behind hyper-convergence? Is it just a hype, when is it worthwhile considering it and when is it better to steer clear?
Download >>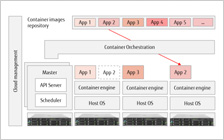 Containerized Applications – A Way to Fast IT?
Digitalization requires Fast IT with development and operations going hand in hand. Explore the infrastructures and management capabilities needed to provide this.
Download >>
Blogs
Business centric infrastructure from Fujitsu
Fujitsu's approach to servers, mainframes, storage and integrated systems offers the flexibility to tailor data center technologies to your specific requirements. We provide the benefits of secure, robust, future-proofed technologies from a single source supported by a unique, consultative approach. This ensures you get exactly what your organization demands. Discover more:
Servers: Mission Critical, Industry Standard, Unix and Mainframes
Storage: Disk, flash and software-defined
To start improving your infrastructure, contact Fujitsu today.
Top of Page