PRIMEFLEX for SAP Landscapes
Simplifying business operations is key to ensuring customer experience is at the center of organization's business focus. To achieve this on-time response, meeting SLAs that may lead to easy scalability, optimization and efficiency requirements across heterogeneous application environment is key. To achieve this, FUJITSU Integrated System PRIMEFLEX for SAP Landscapes optimizes entire SAP landscapes to enable flexibility and scalability for future business growth. Powered by Fujitsu FlexFrame® Orchestrator management software, PRIMEFLEX for SAP Landscapes facilitates the management of complex SAP environments running on heterogeneous database environment including SAP HANA®, minimizing administration effort and costs.
Centralized SAP software components can be dynamically deployed across physical and virtual resources based on demand and applied for all IT provisioning models across edge-core-cloud, that is on- premises, as a managed or hosting service, or deployed in the cloud.
Success stories of organizations leveraging PRIMEFLEX for Landscapes, managing SAP environments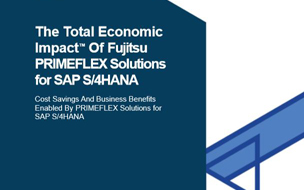 A Global insurance company successfully consolidated SAP app and data landscape and reduced provisioning time of new apps down from 20 days to a few hours and improved response time by 30% with 24% cost savings.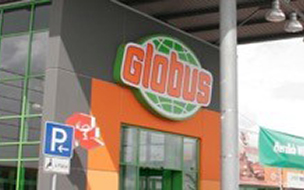 Nakilat halved annual IT investment while reducing the amount of resources. Critical business reports, which previously took hours to generate, are now available in seconds.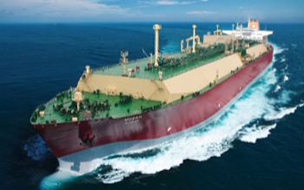 A comprehensive operational concept allowed Globus Gruppe to optimize the flow of data and goods: New SAP systems can be added quickly and flexibly whenever needed.
Insights and guidance to managing heterogeneous SAP application environment
As 2027 is looming on the horizon, and many SAP customers are now considering or planning a migration to the new ERP product generation SAP S/4HANA. The solution based on the in-memory platform SAP HANA surely offers a new and enhanced user experience. But SAP S/4HANA requires new skills for both application and infrastructure operation. Fujitsu enables organization to move through this transition in a phased manner without disrupting their existing business operations. PRIMEFLEX for SAP Landscapes with its unique software layer, FlexFrame Orchestrator - managing heterogeneous SAP application environment enables customers to:

• Increased efficiency of existing operational processes
• Developing new business models
• Easy transition enablement to the latest and greatest of HANA world