400ZR QSFP-DD/OSFP Transceiver for connection between cloud data centers
News
March 1, 2022
Fujitsu Optical Components Limited
400ZR QSFP-DD/OSFP Transceiver
for connection between cloud data centers
Fujitsu Optical Components(FOC)announced today that it will conduct live multi-vendor interoperability demonstrations of its standards-compliant 400ZR transceivers with other Optical Internetworking Forum (OIF) vendor members at OFC 2022.
FOC has already developed OIF-compliant 400ZR transceivers that also comply with the QSFP-DD and OSFP compact pluggable form factors. It began sales expansion of these products in the second half of fiscal 2021.
These OIF-compliant 400ZR DWDM transceivers can be installed directly into a router or switch in a conventional data center, making it possible to achieve 400G coherent transmission and the scaling of inter-data center bandwidth capacity using DWDM.
Background
The needs for large-capacity optical networks has been increasing due to the growth of cloud services based on IOT, AI (Big Data) and streaming contents. Subsequently, hyperscale data centers have emerged, in which Internet content providers seamlessly interconnect multiple data centers located in remote locations around urban areas to build large-scale cloud data center networks. The demand for higher capacity and lower cost data center interconnects (DCI) that connect these hyperscale data centers has rapidly increased, and to meet these demands, the OIF, a standardization organization, has been working on the specification of the 400G transceiver "400ZR" for next-generation DCI networks.
FOC has developed coherent DSP (Digital Signal Processor) in a 7 nm CMOS process, silicon photonics integrated optical devices and 400ZR transceivers that comply with the OIF Implementation Agreement 400ZR using high density packaging technology. FOC has started to expand sales of these products in the second half of fiscal 2021.
These coherent transceivers can be installed directly into switches and routers, facilitating 400G DWDM transmission and achieving higher capacity compared to the currently available coherent transceivers such as 100G/200Gbps CFP2-DCO (Digital Coherent Optics) and CFP2-ACO (Analog Coherent Optics).
At OFC 2022, FOC will demonstrate multi-vendor interoperability using transceivers of other vendor members of the Optical Internetworking Forum (OIF).
Key features
・High performance, compact, low power coherent DSPs with the latest 7 nm CMOS process, small size, low power Silicon Photonics COSA (coherent optical sub-assembly) and ITLA (integrated tunable laser assembly) provide compact pluggable and low power 400ZR transceivers in QSFP56-DD and OSFP form factors.
・OIF Implementation Agreement 400ZR compliance ensures interoperability with third-party products, making it easier for customers to purchase from multiple vendors.
・To improve availability of a data center, distribute and optimize traffic, and improve resource efficiency by seamlessly interconnecting to a plurality of data centers.
*This product is partly based on the results of a grant project by the New Energy and Industrial Technology Development Organization (NEDO).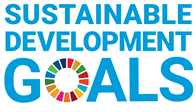 The Sustainable Development Goals (SDGs) adopted by the United Nations in 2015 represent a set of common goals to be achieved worldwide by 2030. Fujitsu's purpose — "to make the world more sustainable by building trust in society through innovation"—is a promise to contribute to the vision of a better future empowered by the SDGs.
Related Links
Trademarks
Company and product names used in this press release are protected as the trademarks and proprietary product names of their respective companies.
Contacts
Fujitsu Optical Components Limited