Sales expansion of CFP2-DCO coherent transceivers for 400Gbps DWDM open systems
News
March 1, 2022
Fujitsu Optical Components Limited
Sales expansion of CFP2-DCO coherent transceivers for
400Gbps DWDM open systems
Fujitsu Optical Components (FOC) announced today that it has developed CFP2-DCO coherent transceivers for 400Gbps DWDM open systems and has started expanding sales in the second half of fiscal 2021.
This 400G CFP2-DCO pluggable transceiver is capable of coherent DWDM transmission up to 400Gbps. It supports the standard CFP2 form factor and contributes to the next generation of open systems.
In addition, this sample will be provided to the "400G Open Transport Over C + L Line System Demo" to be held at OFC 2022 (Booth 5041).
Background
FOC has long been a global leader in the coherent communications market, commercializing cutting-edge optical component products for the first time. In recent years, in order to respond to the need for higher communications bandwidth capacity, FOC has developed the world's first high-bandwidth optical component products such as coherent transceivers capable of supporting up to 600Gbps at a single wavelength, 64Gbaud LN modulators used in the transmitter section of these transceivers and 64Gbaud integrated coherent receivers used in the receiver section. In response to the needs of global network service providers and data center operators to increase capacity, and the needs for easy and efficient system upgrades, FOC has successfully developed a pluggable transceiver capable of coherent transmission at up to 400Gbps which is compatible with multiple applications such as short-range, intra-urban, inter-urban, inter-data center and submarine communications. This product is compatible with a variety of modulation modes ranging from 32Gbaud to 64Gbaud and from QPSK to 16 QAM. By selecting the modulation mode, it can be used for various applications such as inter-city transmission of several 1000 km, intra-city transmission of several hundred km and inter-data center transmission.
Key features
・High performance, compact, low power coherent DSPs with the latest 7 nm CMOS process, small size, low power Silicon Photonics COSA (coherent optical sub-assembly), ITLA (integrated tunable laser assembly) and EDFA (Erbium-Doped Fiber Amplifier) are employed and integrated to realize low-power 400G coherent transceivers conforming to the CFP2 pluggable form factor.
The low-power coherent DSP provided in this product partly utilizes the digital coherent optical transmission technology that was obtained through Ministry of Internal Affairs and Communications's commissioned research, "Research and Development of Innovative Optical Network Technology for New Social Infrastructure".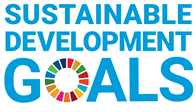 The Sustainable Development Goals (SDGs) adopted by the United Nations in 2015 represent a set of common goals to be achieved worldwide by 2030. Fujitsu's purpose — "to make the world more sustainable by building trust in society through innovation"—is a promise to contribute to the vision of a better future empowered by the SDGs.
Related Links
Trademarks
Company and product names used in this press release are protected as the trademarks and proprietary product names of their respective companies.
Contacts
Fujitsu Optical Components Limited