Overview
Rack2-Filer Smart is an ultra-intuitive application that allows users to manage scanned documents and electronic files in easy-to-navigate digital binders. With Rack2-Filer Smart and Fujitsu ScanSnap, users can easily scan, print, edit, distribute and organize their digital documents.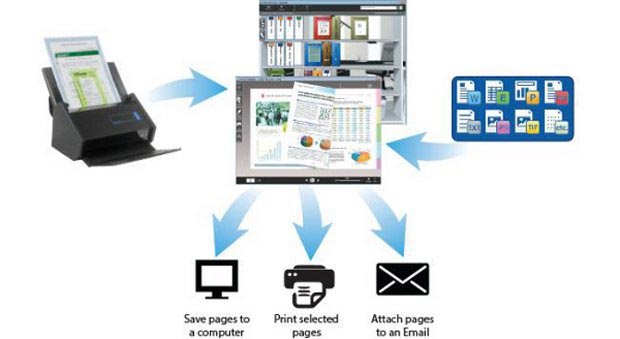 Rack2-Filer Features:
Rack2-Filer Smart provides many tools to keep your content organized, presentable, and accessible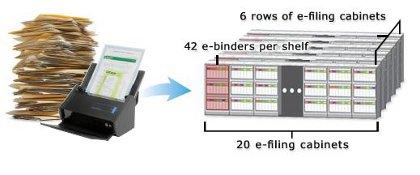 Rack2-Filer Smart's Library, Cabinet and Binder Archiving Methodology
Rack2-Filer Smart is capable of digitally archiving the equivalent of 5,040,000 digital pages in up to 5,040 binders. (A maximum of 1,000 pages can be entered into each e-binder)
42 e-binders per shelf
20 cabinets per library
6 libraries per link
Easy-to-use UI
Rack2-Filer Smart provides users with an easy to use interface by creating-life-like-virtual cabinets and e-binders. Users can also customize their Rack2-Filer Smart cabinet with a familiar look and feel. While flipping through the pages, users can add highlights, divider sheets, sticky notes, and memos to enhance the organizational value of their archive.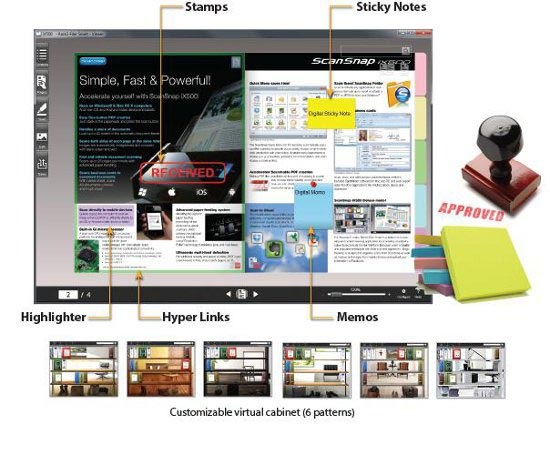 Advanced Search
With Rack2-Filer's built-in Optical Character Recognition (OCR) engine, content can be made searchable by word, phrase or number. Even "sticky notes" and "binder titles" can be searched.