Disruption and differentiation: Embracing emerging tech to stay ahead.
Join Fujitsu and guests for an exclusive one-day preview of emerging technologies to help you get ahead.
Date: 20th April 2023
Location: CINES Callao, Madrid, Spain
Time: 09:30 to 16:00 CET
Technology is accepted as a means of creating agility, resilience and competitiveness but can also be hugely disruptive; pushing us to the limits of our knowledge as it evolves at breakneck speed.
As core technologies become increasingly standardised, competitive differentiation needs to come from new sources. Embracing emerging technologies such as quantum computing, AI and digital twins is now acknowledged to be a key factor in driving innovation at pace and bringing new solutions to market.
Remaining ahead of technological advancements whilst also running consumer-focused innovation programs can be time consuming. That's why Fujitsu is offering technology leaders a one-day opportunity to experience first-hand some of the latest developments in emerging technology, applied in a variety of contexts.
Join Fujitsu's global innovators in Madrid for a one-day showcase of technology demonstrations for a select audience of technology leaders. We will discuss the impact of technology disruption and how emerging technologies can be harnessed to bring new innovations to market at pace.
Expected audience:
Attendees from leading public & private sector organizations across Europe (CTO, CIO, CISO, IT Director level)
Partners, IT associations and academics
Analysts, advisors and influencers
Media.
At this one-day event we will share:
Keynotes from leading technology experts focused on the changing technology landscape.
Small group discussions around specific technologies.
Co-creation sessions with experts.
Technology demonstrations featuring AI, quantum computing, digital twins and blockchain, all in the context of business, government and society.
We'll share 15 demonstrations, where you can engage with our experts and delve into the practical application of the technologies in a range of scenarios.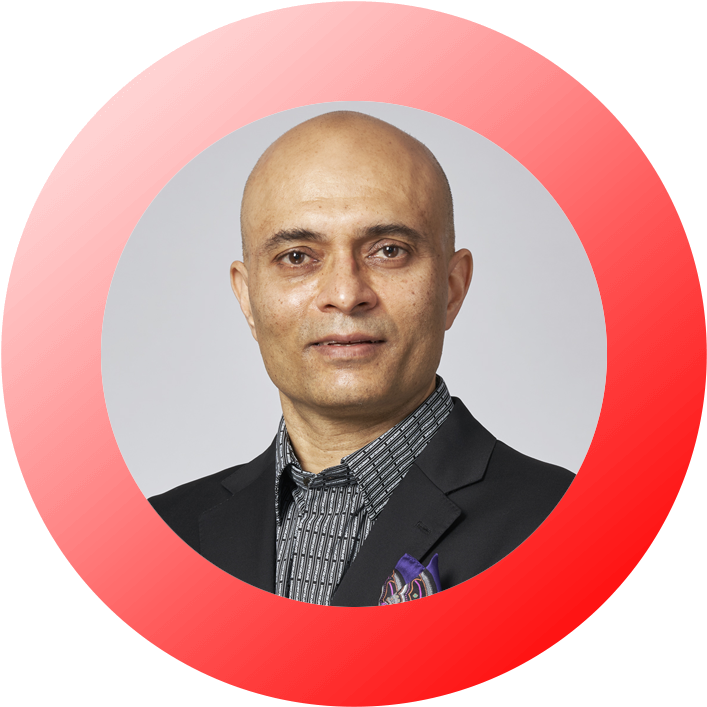 Vivek Mahajan
Chief Technology Officer, Fujitsu
Vivek Mahajan is a global business leader as well as an innovation and technology executive with extensive experience working for leading global tech companies, mist recently Fujitsu.
After graduating with a Master's in electrical engineering and an MBA in Finance/Accounting, he started his career in Silicon Valley as an information technology specialist. Vivek has lived and worked globally including United States, Australia, Singapore, Japan and India and will be travelling from Tokyo for this event.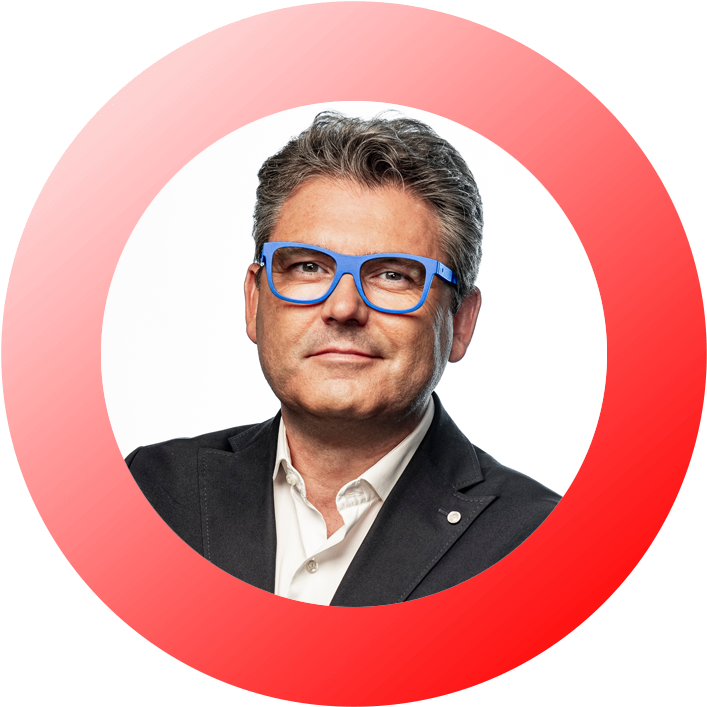 Marc Vidal
Economic analyst and technological speaker. Expert in digital transformation.
Expert in digital transformation, Marc Vidal is considered one of the most important figures in the Digital Economy in Spain. It's a prestigious conference considered one of the Top World's Economic Speakers, 'TOP20 Linkedin influencers' by Entrepreneur magazine, LinkedIn Top Voices & Top100 Forbes Influencers, Top100 Most Creative People in Business and Top100 Innovative Leaders of the 21st Century.
As a consultant, he has advised administrations and companies around the world on public innovation models. As a tech-speaker, he regularly participates in the media around the world. His blog won the 3rd prize of the EuroBlogs Awards for the best European blog. His book "An Ant in Paris", translated into several languages, was considered by Forbes Magazine as one of the 10 essential books. His latest book "The Age of Humanity" has become a bestseller that advances the changes that we're going to have to adopt as a society and companies. He currently has more than two million followers on his social networks.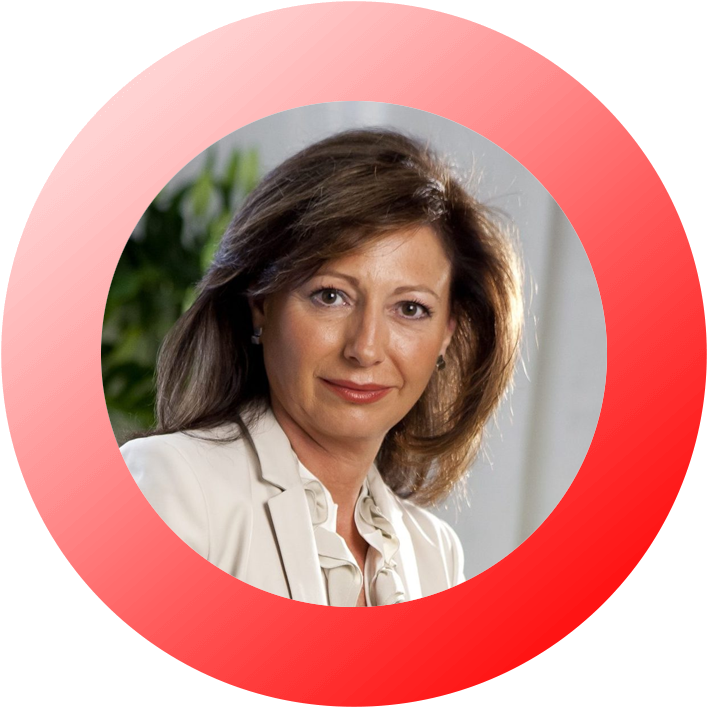 Ángeles Delgado
CEO, Fujitsu Spain
Ángeles Delgado has held various positions of responsibility at Fujitsu in her 18 year tenure including leadership roles across Spain, Portugal and Latin America.
Ángeles has been a member of the Board of Fujitsu Laboratories, the R&D division of the multinational. In addition, she is President of the Spain-Japan Council Foundation and an Independent Director of Pelayo, actively participates in numerous business associations, for example as Trustee of the CEDE Foundation, Trustee of the Juan XXIII Foundation, member of the Governing Council of APD, member of the Professional Council of ESADE.