Commvault Software
Solution for turning headaches into brainpower
Commvault Software allows organizations to keep pace with massive data growth and complexity while navigating environments that are constantly changing to meet the demands of risk mitigation, mobility, cloud and big data. By leveraging a single unified platform, the industry leading software simplifies an IT organizations ability to manage data across its lifecycle with integrated modules for Backup, Recovery, Archive, Replication, Analytics, and more.
Commvault HyperScale™ Software is a powerful, cloud-ready solution bringing scale-out infrastructure to the Commvault Data Platform.
Fujitsu technology together with Commvault solutions are ideally suited for modern data protection. Fujitsu offers own pre-, post-sales and maintenance services for Commvault Software.
Features & Benefits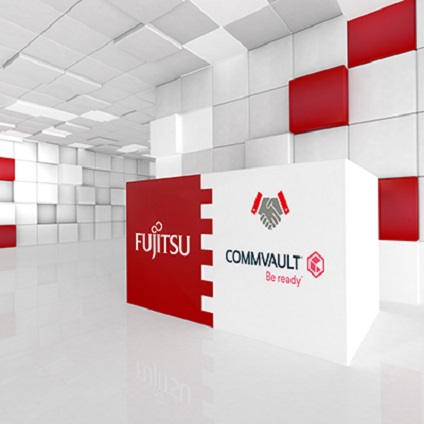 Why Commvault Software?
Backup, recovery, archive, replication, and analytics with one single platform
Reduces administration cost and effort, while streamlining processes
Optimizes infrastructure, improving efficiencies and utilization

Reduces infrastructure, storage and management costs
Saves service and maintenance expense

Easily recovers virtual machines, applications and data stored across tiers of disk, tape and cloud storage
Efficiently moves physical or virtual workloads (OS, application, and data) to/from the cloud, within or between clouds

Data can be retrieved for disaster recovery, data mining, eDiscovery, compliance for physical, virtual and hyper-converged environments

Boosts agility by consolidating and eliminating data silos
Injects scalability with predictable economics and performance
Reduces administration efforts and cost
General Storage Resources
Further Information