Commvault
Transform your backup and archiving landscape into a genuine enabler for digital business growth, efficiency and continuity in the digital world
Fujitsu is a global "Strategic Technology Alliance Partner" of Commvault for nearly 10 years. Our deep and successful partnership provides data management and protection that accelerates digital transformation initiatives and reduces IT complexity. These end-to-end solutions support growing volumes of digital business data and ensure non-stop, secure data access and availability of your physical, virtual and cloud IT environments.
Commvault software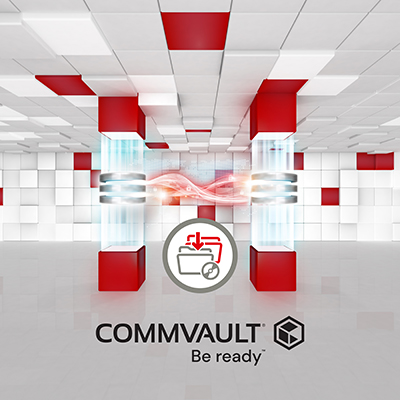 Commvault Data Platform allows organizations to keep pace with massive data growth and complexity.
Commvault Software together with our ETERNUS CS data protection appliances provide comprehensive data protection and management solutions across files, applications, databases, hypervisors, and clouds.
The software provides a simple-to-manage bridge between snapshots of ETERNUS All-Flash and Hybrid storage systems and the ETERNUS CS data protection appliances – enabling customers to combine short-term data protection with longer-term centralized data retention, on disk, tape or the cloud.
Commvault HyperScale Appliance™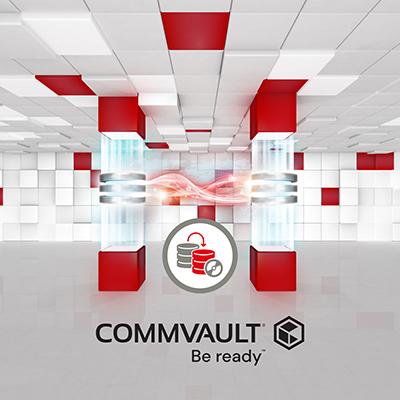 Commvault appliances offer optimized scalability, resilience and agility for hybrid cloud environments.
Fujitsu and Commvault specialize in mapping the right technology for their customers' individual needs, depending on their business size, spanning small, mid-size and enterprise-scale businesses.
It doesn't matter whether you need to protect business applications, virtualized or hyper-converged environments, our appliances can enhance business agility and protect your business against outages and cyberattack.
Joint data protection solutions to address your business needs delivering trust in data
Fujitsu and Commvault partnership provides complete data protection solutions to assist customers to manage and protect critical business data against system failures and cyberattacks whilst reducing cost and efforts.
FUJITSU Storage ETERNUS CS8000
Central backup and archive storage
to reduce cost and risk
Multi-tier data protection - leverages flash, hard disk, deduplication and tape technology to balance access speed with capacity needs and cost requirements
Intelligent automation - optimizes processes to ensure maximum service levels and reduction of operational expenses
Pooling of Resources - infrastructure virtualization and consolidation of point solutions reduce TCO by up to 60%
FUJITSU Storage Reference Architecture

Freedom of choice for designing scale-out data protection
Low-risk scale-out approach - Easy and fast deployment, seamless storage scalability with predictable performance
High flexibility and modular scalability - Boosts IT agility, resiliency and availability
Eliminates data silos and minimizes costs and efforts - Unified, modern data protection delivering cloud-like services on-premises