The Future Workplace Solution from Fujitsu enables a flexible and digital workstation. The end device can be connected to the workstation with just one cable. By combining Fujitsu's best products with those of its partners, the Clean Desk concept contributes to your well-being. Due to the spacious and ergonomic working environment, it is especially useful for those who work all day on the computer.
Discover future workplace solutions of Fujitsu: Integrated, flexible & ergonomic.
Your advantages!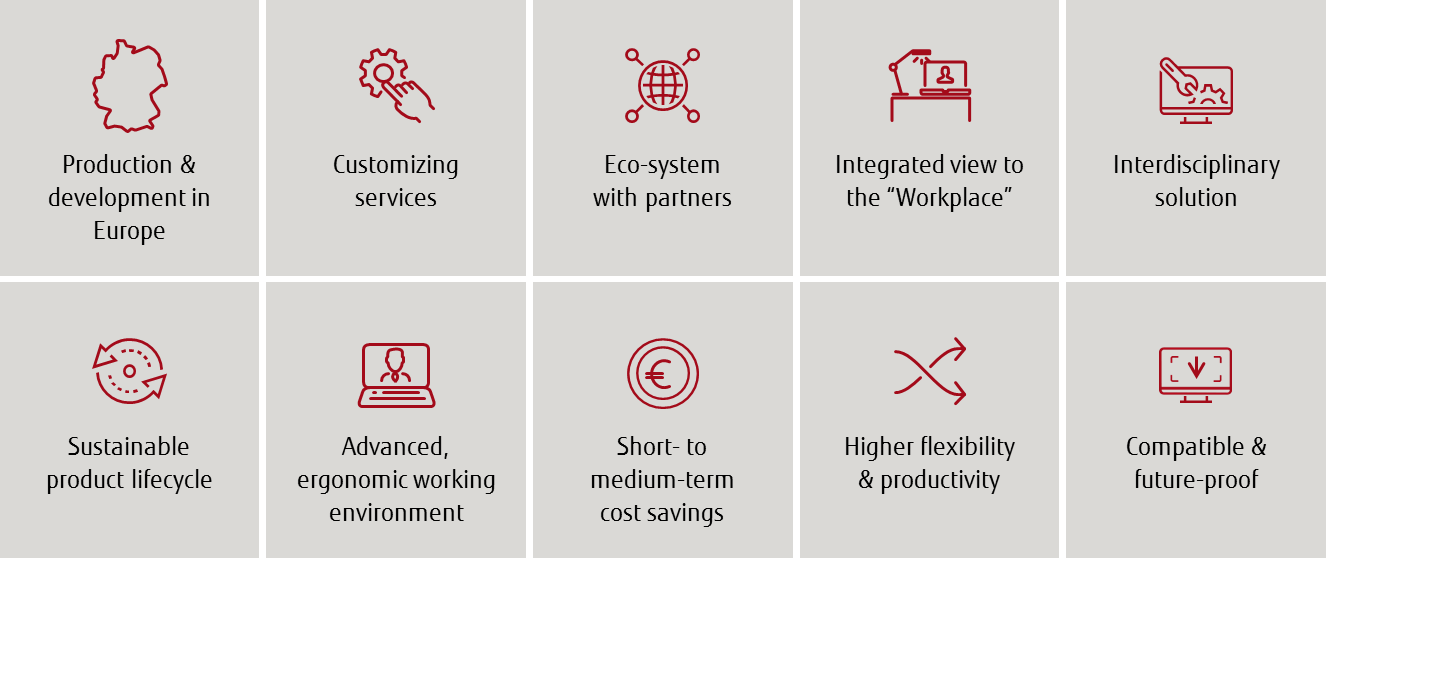 Solutions for Future Workplace
Future Workplace Technology Solutions – A Gateway to Smarter Collaboration
Fujitsu Future Workplace solutions are a strategic response to a number of trends that impact social, economic, and technological developments that affect the way people do their work. A successful workplace strategy addresses challenges in and around the office, and those out on the road, without compromising security or efficiency. Today, state-of-the-art devices are a gateway to smarter collaboration – but that is just the beginning. At Fujitsu, mobility, connectivity, security and digitalization are central to what we do. With our Future Workplace solutions we empower employees and enable them to become more productive and efficient.