Munck Asfalt vælger Fujitsu som leverandør af C7 projektledelsesværktøj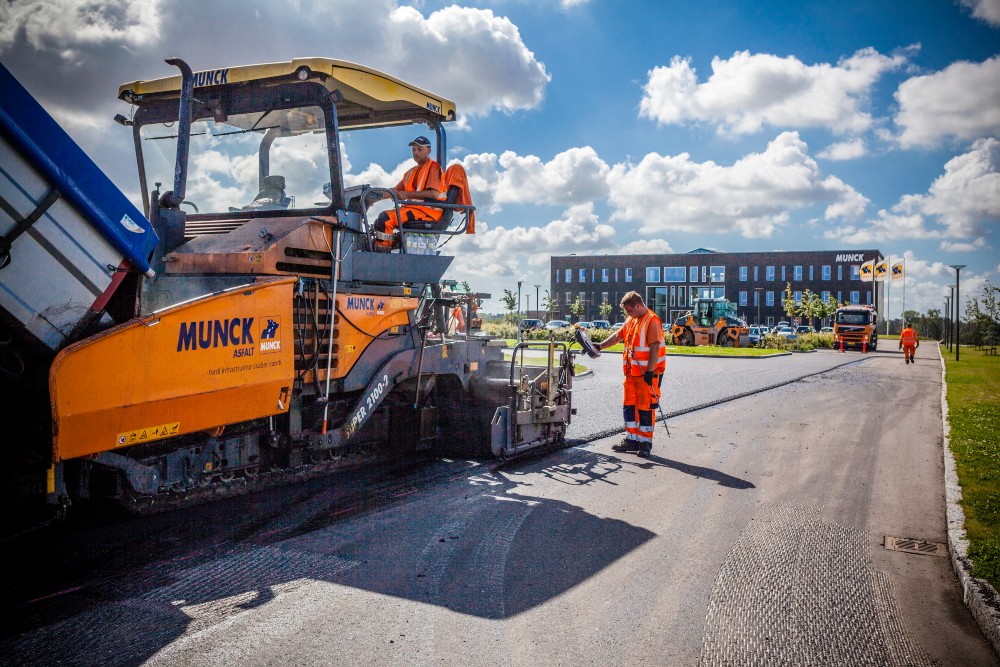 Fujitsu er valgt som leverandør af projektstyringsværktøjet C7 til den danske asfaltproducent Munck Asfalt A/S. Formålet er at effektivisere virksomhedens administration og dermed opnå tidsmæssige og økonomiske besparelser samt øget kontrol i hele projektfasen.
Ballerup, Denmark, May 19, 2021
Den danske asfaltfabrikant Munck Asfalt A/S, som er specialist i asfaltproduktion og vejbelægning, havde brug for et skræddersyet projektstyringsværktøj til at kunne beregne og holde styr på alle ender af virksomhedens projekter. I første omgang ledte Munck Asfalt A/S efter et system specifikt til asfaltbranchen, men har netop valgt et mere branchegenerisk projektsledelsesværktøj, C7 fra Fujitsu, som kan understøtte hele projektfasen fra første tilbud til siddste faktura.
"Fujitsu C7 er nem at bruge, intuitiv og gør det muligt for os at få bedre kontrol over vores projekter, herunder at kontrollere tidspunkter, budget og bemanding, siger Claus Storm Andersen, forretningsområdechef hos Munck Asfalt."
Fujitsu C7 kan let integreres i eksisterende systemer og dermed hente relevante projektoplysninger såsom udgifter og indtægter fra det finansielle system samt data administreret i andre systemer.
"Vi er glade for at indgå et samarbejde med Munck Asfalt, som er en af de førende virksomheder i den danske asfaltindustri. C7 er et meget veletableret projektledelsesværktøj i den skandinaviske byggebranche, og vi er overbeviste om, at vores løsning kan bidrage til at effektivisere Munck Asfalts forretning, siger Ted Lundström, ansvarlig for Fujitsu C7."
Om Fujitsu C7
Fujitsu C7 giver fuld kontrol over projekter - fra det første tilbud til den sidste faktura. Det forbinder alle daglige projektopgaver til ét enkelt flow i ét enkelt system. Fujitsu C7 kan implementeres i alle brancher, men er skræddersyet til virksomheder, hvor behovet for daglig opfølgning, fleksibilitet og simplicitet er stort. I dag er Fujitsu C7 veletableret i industrier som asfalt, byggeri, anlæg og energi.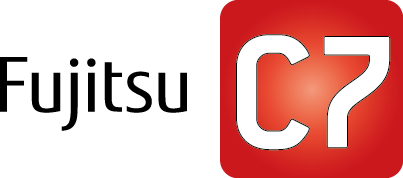 Om Munck Asfalt A/S
Munck Asfalt er en del af Munck Gruppen og har hovedkontor i Nyborg med afdelinger i Aalborg, Kongensbro, Fjelsted, Langeskov og Roskilde. Selskabet beskæftiger ca. 300 medarbejdere med asfaltproduktion, etablering og renovering af veje og vejbelægninger, overfladebehandling, brobelægninger og fræsning.
Om Fujitsu
Fujitsu er det førende japanske informations- og kommunikationsteknologiselskab (ICT), der tilbyder et komplet udvalg af teknologiprodukter, løsninger og services. Fujitsu har omkring 126.000 medarbejdere, der supporterer kunder i mere end 100 lande. Vi bruger vores erfaring og kompetencer til at skabe fremtidens samfund sammen med vores kunder. Fujitsu Limited (TSE: 6702) rapporterede en konsolideret omsætning på 3,6 billioner yen (34 milliarder USD) for regnskabsåret, der sluttede den 31. marts 2021. For mere information, se venligst
https://www.fujitsu.com/
Om Fujitsu i Danmark
Fujitsu Danmark hjælper private virksomheder og den offentlige sektor med at bruge it og digitalisering til at nå deres forretningsmål. Vi tilbyder konsulentekspertise, tjenester, løsninger og produkter, der skaber konkurrencemæssige fordele. Vores kunder inkluderer detail-, produktions-, bank- og finanssektoren og den offentlige sektor. Fujitsu Danmark har cirka 250 ansatte og kontorer i København og Århus. Læs mere her
https://www.fujitsu.com/dk/
---
All other company or product names mentioned herein are trademarks or registered trademarks of their respective owners. Information provided in this press release is accurate at time of publication and is subject to change without advance notice.


Date: May 19, 2021
City: Ballerup, Denmark