The revolution starts now - co-creating a future-proof digital workplace
Within the manufacturing sector, businesses are under intense pressure to develop a secure, collaborative and productive digital workplace. Today, digital technology is transforming how we work. As technology expands to connect the workforce, personalize the user experience and better enable collaboration, the traditional workplace is dissolving away.
Manufacturers ability to harness innovation from both inside and outside their organisation will prove a crucial factor in their future success. With demands in the workplace rapidly changing, manufacturers must reinvent their workplace environment.
Research - Workplace 2025: Manufacturing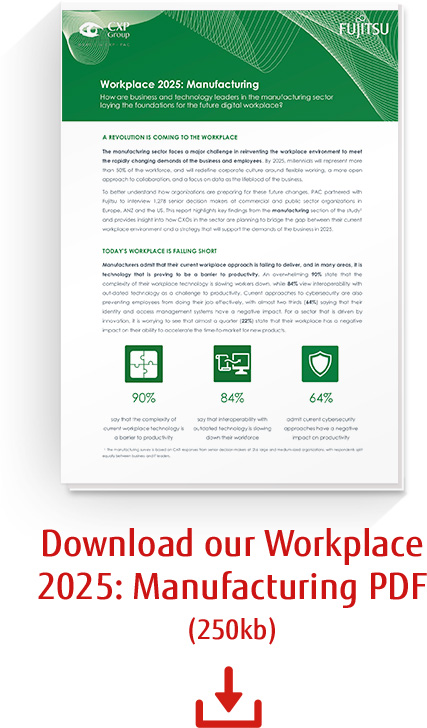 To understand how manufacturers are preparing for future workplace change, Fujitsu partnered with PAC to interview senior industry decision makers to find out how they plan to bridge the gap between their current workplace environment and a strategy for delivering the workplace of the future. Our findings prove interesting reading and reveal that today's workplace falls short and is failing to deliver in many areas for manufacturers:
90% advise the complexity of current workplace technology is a barrier to productivity
84% advise that interoperability with outdated technology is slowing down their workforce
64% admit current cybersecurity approaches have a negative impact on productivity
Download our Workplace 2025 research for manufacturing to find out how business and technology leaders are laying the foundations for the future digital workplace.

Fujitsu workplace transformation – overcoming the challenges you face
At Fujitsu, we closely collaborate with our customers to co-create effective solutions that overcome industry specific challenges. Today's asset intensive manufacturing sector faces internal and external challenges including:
improving productivity
encouraging collaboration while fostering innovation
transferring essential skills
retaining experienced talent while attracting a new generation of workers
enhancing the customer experience
We understand that addressing these challenges requires a cultural change, as well as an understanding of the connected workforce and digital technology needed. With our digital workplace services, we empower you to keep pace with both technological change and the transformational needs of your business and end users. We are experts in the field of workplace transformation and are recognized as a Gartner Managed Workplace Services leader in Europe.
Why choose Fujitsu to support you on your digital journey?
We have unrivaled expertise in deploying digital workplace solutions that deliver the right balance of performance, cost, flexibility and security. We offer an effective framework that combines technologies, services, people and processes, and can deliver contextual, predictive and seamless analytics-based support services that can guide you through your digital transformation. We can help you to address and overcome the shortcomings that exist in your current workplace strategy, such as:
technology being a barrier to productivity
implementing strategic new policies to enable innovation and collaboration
acceleration of knowledge sharing and flexible working models
With years of experience working with manufacturers around the globe, we have developed an understanding of your sector's needs and the challenges you face. It's this knowledge that enables us to develop solutions that deliver lasting results. We can help you create a workplace driven by business value and avoid the common pitfalls associated with solution design, implementation and management.
Using our analytics platform, Workplace Anywhere, we can help you to better understand your employees' working habits and needs. With Workplace Anywhere we empower you to unleash the potential of your people, achieve outcomes based on creating value, gain actionable business insights and deliver a better user experience.
Find out more about our workplace IT solutions
Achieve a fully integrated digital workplace with Fujitsu IT services and solutions. We offer a blend of technologies capable of delivering a frictionless and personalized workplace that can support your business well into the future.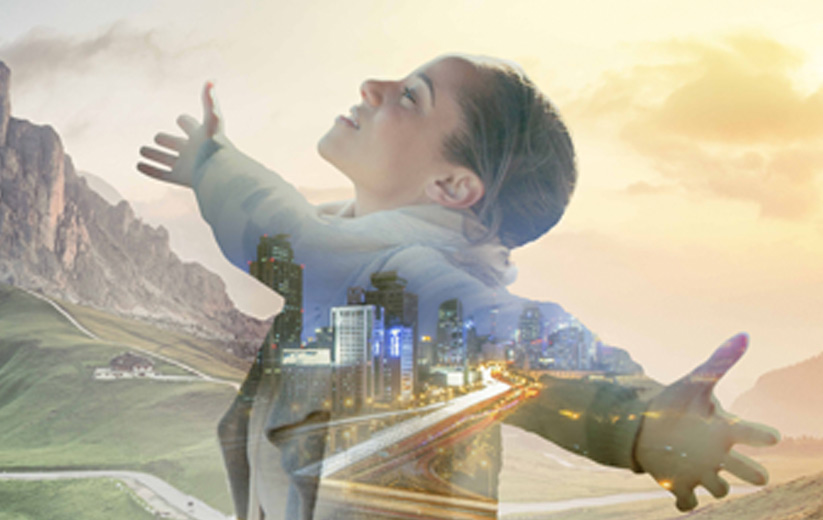 Increases agility and productivity by securely providing tools that can be utilized anywhere, at any time and on any device to maximize the benefits of collaboration.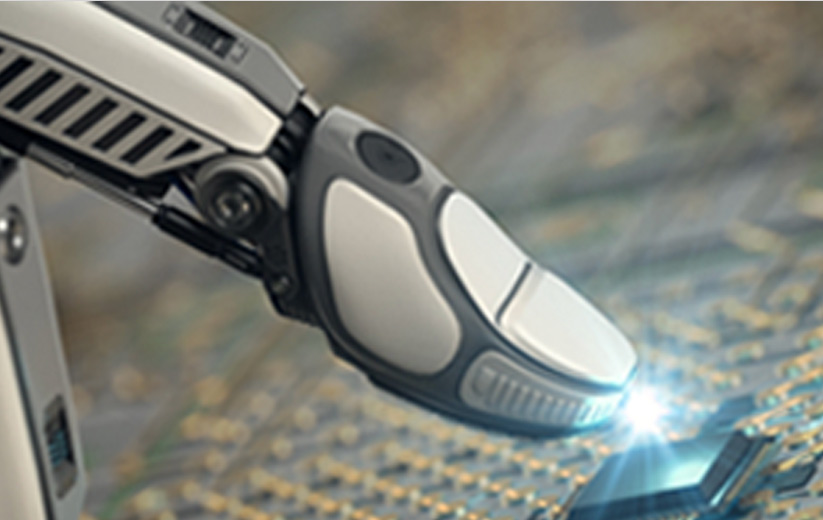 Uses intuitive self-service and AI to drive availability and support users when, where and however they need it.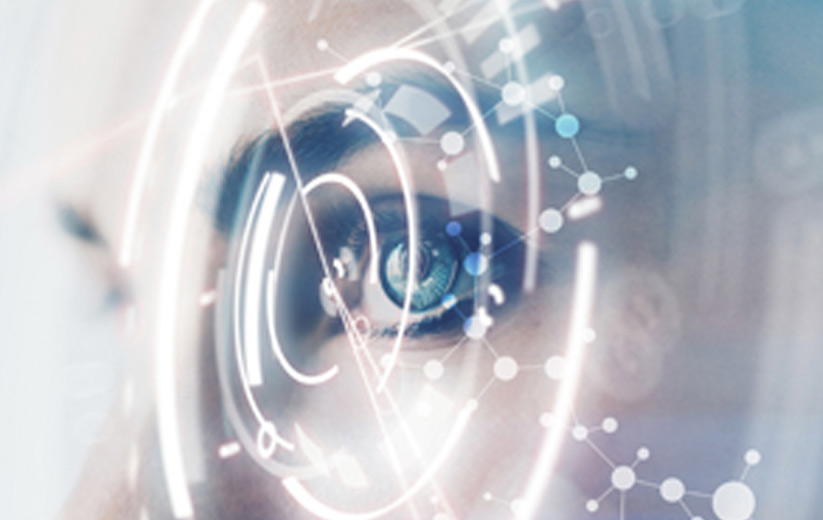 Preventing downtime by using service intelligence powered by analytics to proactively address problems before they become failures.