Relays for the EV Market
EV/PHV
Many power and automotive relays are used in EV/PHV.
For example, control of fuel injection pump motors, control of head lamps and blinkers, windshield wipers and power windows, connection of power supply line between a hybrid vehicle external charger disconnect and its battery system. Major selection criteria is the rated current.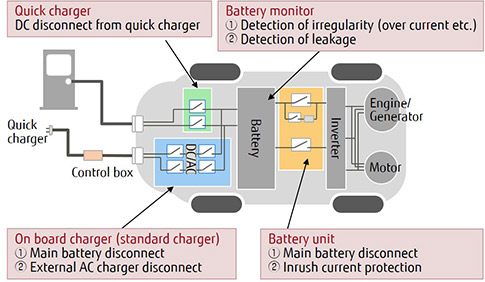 EV/PHV Relay Line-up >>
Automotive Relay Line-up >>
Automotive Relay Applications >>
Power Supply System for EV/PHV
Power supply systems are the key for the expansion of EV/PHV.
Relays, mainly high-capacity power relays, are used to keep power systems safe.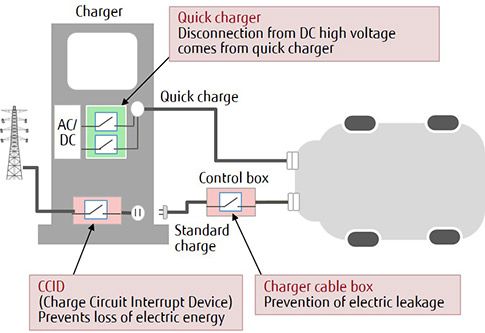 EV/PHV Relay Line-up >>
Automotive Relay Line-up >>
Automotive Relay Applications >>