ScandAll Pro 2.0
Overview
ScandAll PRO is a powerful image capture application, providing customers with the tools needed to produce quality digital image files from paper documents.
As with earlier versions, ScandAll PRO provides the following: PDF Creation, Page Editing, Barcode Recognition, Optical Character Recognition (OCR), Indexing Data, Thumbnails, Printing, Basic Logging, and driver support for TWAIN, ISIS, and Kofax VRS.
Additional features:
Batch editing and resume batch functionality make post scanning organization much easier. Profiles are exportable in compressed format to reduce configure time and increase consistency across desktop deployment. JPEG7 gives improved TIFF compression, and for a limited number of models, one touch ScanSnap mode has been added to make scanning easier.
ScandAll PRO 2.0 Standard provides powerful new features to improve deployment and workflow speeds.
Quick Reference
| Features | Specifications |
| --- | --- |
| Import/Export Profiles | Yes |
| PDF Editing | Yes |
| Resume Batch Functionality | Yes |
| New 1D barcodes (EAN128, ITF) | Yes |
| JPEG7 Compression | Yes |
| ScanSnap Mode | Yes |
| Recommended Scanner Models | fi-5900C, fi-6140, fi-6240, fi-6130, fi-6230, fi-5750C, fi-5650C, fi-5120C, fi-5220C, fi-5110C, fi-4860C2, fi-4340C |
Features

Import/Export Profiles
Speed up set up time, eliminate mistakes, and standardize profiles with ScandAll PRO's importer. Import also allows operators to keep existing profiles that are needed for specialized stations.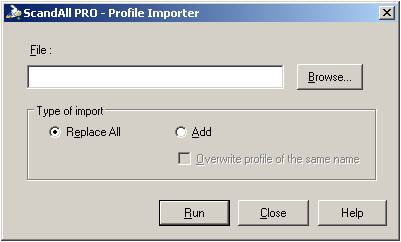 Batch Editing Tools
ScandAll PRO now allows for collapsed batch views as well as insert and delete function for batch separation before saving.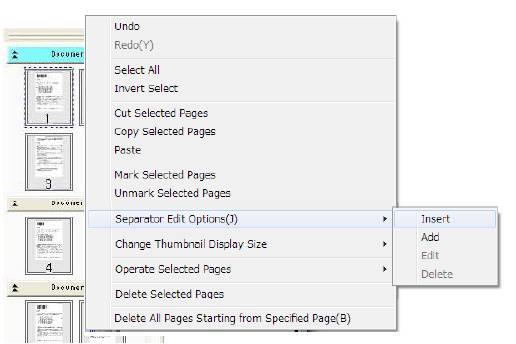 PDF Editing
Edit PDF files after they are saved with ScandAll PRO. Features include deskew, cropping, key word set up, and rotation.

Resume Batch Functionality
Adding to the append current batch feature, ScandAll PRO 2.0 has improved jam recovery to increase overall scanning speeds.
Two New 1D Barcodes
ScandAll PRO now suppers EAN128 and ITF Barcodes.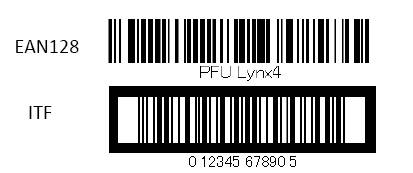 JPEG 7 Supuport
ScandAll PRO 2.0 supports JPEG 7 for newer TIFF software decoders as well as JPEG 6 for legacy systems.
ScanSnap Mode
ScandAll PRO 2.0 allows one touch scanning to file, Word, Excel, PowerPoint for the following scanners: fi-6770, fi-6670, fi-5530C2, fi-6140, fi-6240, fi-6130, fi-6230, fi-6140Z, fi-6240Z, fi-6130Z, fi-6230Z, fi-6110.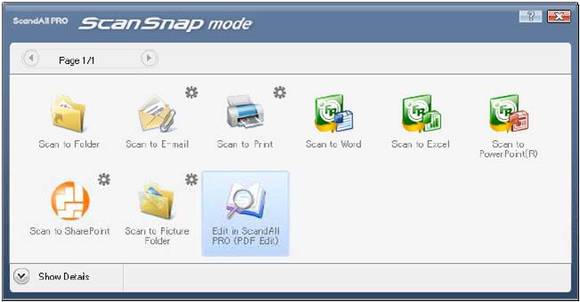 Specifications
Features
Specifications
Recommended for these Scanners
fi-5900C, fi-6140, fi-6240, fi-6130, fi-6230, fi-5750C, fi-5650C, fi-5120C, fi-5220C, fi-5110C, fi-4860C2, fi-4340C
Box Dimensions (H x W x D)
10.75"x8"x1"
Weight
0.55 lbs
Bill of Materials
ScandAll PRO 2.0 Standard DVD, Case DVD, License Envelope, Easy Install Guide
Part Number
PA43404-A704
File Output
BMP, JPEG, JPEG2000, TIFF, PDF, PDF/A *1
Driver Support
TWAIN, ISIS, Kofax VRS
Driver Support
TWAIN, ISIS, Kofax VRS
Batch Scan
Profile Editor Settings (Name rule, Linking, etc), Display Last modified profile, Event / Hotkey setting
Editing
Rotate, flip, and skew correction
Display
Multipage View, Pan View & Thumb Nails
Linkage
SharePoint Server
Barcode (1 Dimensional)
UPC, EAN, JAN, CODE39, CODE128, Codabar(NW7), EAN128, ITF
Standard Indexing
Preset data (Date, time, File name, Page #, Zone OCR, & Barcode) to XML, CSV, or Unicode
ScanSnap Mode Models:
fi-6770, fi-6670, fi-5530C2, fi-6140, fi-6240, fi-6130, fi-6230, fi-6140Z, fi-6240Z, fi-6130Z, fi-6230Z, fi-6110
System Requirements
Operating System
Windows® XP Home (SP 3+), Professional (SP 3+), & Professional x64 (SP 2+). Windows Server® 2003 R2, Standard (SP 2+) & 2003 R2, Standard x64 Edition (SP 2+). Windows Vista® Home Basic, Home Premium, Business, Enterprise, & Ultimate (32/64-bit) (SP 1+). Windows Server® 2008 Standard (32/64-bit) & 2008 R2 Standard (64-bit). Windows® 7 Home Premium, Professional, Enterprise, & Ultimate (32/64-bit). Windows® 10. *ScandAll PRO runs as a 32 bit application and requires Microsoft.NET Framework 2.0 SP2 or later.
Disk Space
1.3 Gigabytes (plus file storage space)
Processor
Intel Core 2 Duo 2.2 GHz or higher
Memory
2 Gigabytes