We would love to meet you at NRF 2020
Fujitsu has announced a dramatic shift to our Global Corporate strategy from a traditional Information & Communication Technology (ICT) firm, to a Digital Transformation (DX) firm. Implicit in this announcement is a significant investment in accelerating our capabilities in being an agent of transformation for our clients across the industries we serve including Retail.
Moreover, Fujitsu has also announced a supporting R&D Strategy to enable us as a Technology-based Digital Transformation Company, with ten (10) key technology fields as concentration—among them Computing, AI, Cyber Security, Cloud and Data.
For Retail Industry inside Fujitsu, NRF 2020 is a seminal moment in beginning to recast the market's awareness and understanding of Fujitsu's capabilities to be your agent of transformation.
At NRF 2020, Fujitsu will feature the following: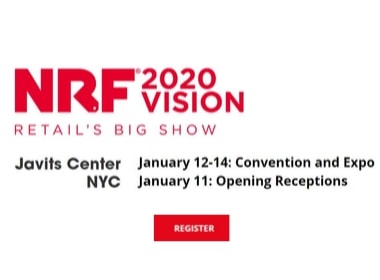 Connect with Connected Retail.
The digital transformation also has a profound impact on the retail sector: Customers today are better informed than ever, more consciously choose trade channels and make purchasing decisions more flexible.
How can you react to this and connect the individual channels efficiently? How do you skillfully combine the online business with stationary trading processes?
Explore innovative retail technologies, and learn about Connected Retail solutions in our NRF booth (#5604).
Here is a recap from NRF 2019!