Archived content
NOTE: this is an archived page and the content is likely to be out of date.
Tables
40. Present the title of the table at the top of the table.
When the table title is not at the top of it, audio browser users do not realize that the text being read aloud is from a table.
Example and Implementation
Display an easy-to-understand table title using .
Tables which are used for layout purposes do not need titles.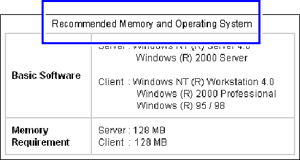 Good example: Table title is specified at the top.
Top of Page